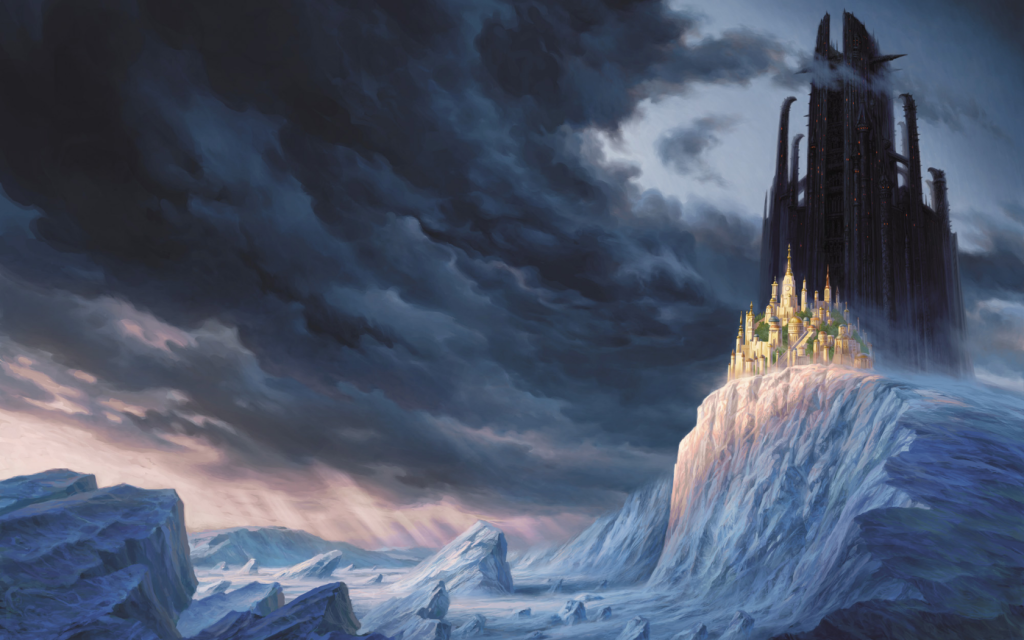 Sorcha comes from another dimension that is quite identical to our world. They call this realm Concordia, meaning "Harmony". This realm had once been in a peaceful state, it's ruler, Harel making sure that every argument was settled right before it escalated into something far worse. His regions were divided into six different continents. The first, being ruled by his eldest son, Markell, kept to the north of Harels palace. To the east, were the lands of his second son, Keegan, Taran to the south and Tristan to the west. Southeastern region was ruled by Jaegar and the northeastern, Orlan. His youngest, a daughter by the name of Sorcha would one day rule over all of Concordia, for the youngest always took over and she would wed a man chosen by her parents. Harels wife, Trynna, acted as housekeeper of the Palace and obeyed her husbands every whim. After thousands of years of being in nothing but peace, Concordia was suddenly overtaken by a league of twelve men, who claimed Harel was not a fit King of their nation. Each members of this league came from each of the six continents, calling themselves the League of Twelve and since Concordia had no need of a militia, Harel and his wife were quickly overrun by the men. The two were murdered, and soon Tristan, Jaegar, and Orlan followed their parents to the Underworld. The other three brothers were captured and sent to another world, Earth. They have no recollection of their past and blend in well with the rest of Earth's people.
Back in Concordia, Sorcha was kept captive for five years after the league took over Concordia. The world was now in shambles, the civilians involving themsleves in disputes that turned into a multitude of civil wars. Animals were hunting down the people, and vice versa, just to have food to eat. Poverty and despair rang out among the nation, and the League of Twelve forced Sorcha to watch the endless ravaging of her homeworld. Sadness closed around her and by the time she was eighteen years of age, she planned an escape that would allow her to rescue her brothers. Using the help of her powers, she summoned the most loyal of her friends, a wolf by the name of Malikye. With his keen instincts, he was able to help the young woman escape her imprisonment and led her to the Chamber of Reflection where a mirror held the passage to Earth. Now, anyone who wanted to be transferred from one world to another, had only to say the name of said world and the mirror would transfer that one person. Fortunately, Sorcha had overheard the league of men say the name of this other world. After voicing the name, she walked towards the mirror and went right through it.
This is where the story would begin. If interested, reply or PM me and we will discuss it further! I'm open to ideas, so don't be afraid to ask questions!
Here's the names of the Gods and Goddesses of Concordia. They can be played by anybody, seeing as they are all NPC, just as long as it makes sense with the scene.
Concordia: Order (Harmony/Peace)****Wife of Imfamel
Imfamel: Chaos (Destruction/War)****Husband of Concordia
Halikair: Death
Parthenia: Purity
Cytheria: Love
Orthniel: Wisdom
Character Sheet

1.Name: Choose one of the characters I've mentioned or, with my approval, one you would like to bring in.
2.Gender: Choose the gender of the character you will be using.
3.Age: Their age. I will list the ages of the brothers and League.
4.Race: The League has a mixture of races, and they can be what you decide. Concordia has a multitude of races.
5.Appearance: You may choose the appearance of the character you choose to use.
6.Alliance: Are you choosing to play as one of the members of The League of Twelve or one of the brothers or the Hero or an additional character?
7.Personality: You may choose their personality, but keep in mind, the brothers all share one similar trait and that is they are very protective of their one and only sister.. They just don't remember her yet.
8.Occupation/skills: The League of Twelve are open to whatever skills you want to give them and you may choose to have them as leaders before they took over Concordia or woodcutters, miners, whatever you want them to be... Just make them evil. I am not opposed to magic being used, just none of them can be demons or Gods.


Characters:

Name: Sorcha
Gender: Female
Age: 18
Race: Human
Appearance: 5'3", Slender, Grey eyes, dark strawberry blonde hair that hangs down to the small of her back, always wears a white dress that either hangs down to just above her knees or all the way down to her ankles, always walks around barefoot, and wears a necklace with a heart-shape pendant that holds a family picture of all her brothers and both parents.
Alliance: She is the future Queen of Concordia.
Personality: Sorcha has a fiery, but sweet sort of personality. She has been known for her mood changes, but it only depends on the person she is keeping company with at that particular time. She loves all creatures and anyone who doesn't endanger others. Her feelings are very tender and she hurts easily because of her gentle nature. Most take advantage of Sorcha because of this, but she immediately recognizes such tactics and gives others a piece of her mind.
Occupation/Skills: Sorcha has a few skills: telepathy, the ability to make things grow/heal, adapt to different temperatures, and can speak to animals. Powers she inherited from her mother are: the magic that will allow Sorcha to give her brothers back their memories (control over the mind; dreams, thoughts, etc), and the power to restore energy to those who are weak and close to death.

Brother #1
Name: Markell
Gender: Male
Age: 32
Race: Human
Appearance: Whatever you want it to be.
Alliance: One of Sorcha's brothers.
Personality: However you want him to be. Just make sure he is protective and loves his sister.
Occupation/Skills: Was the ruler of the Northern Regions of Concordia, but now since he's been sent to Earth, you may choose his new occupation and whatever skills he's developed. He will not have any of the skills that include magic when he was living in Concordia. He is to be a simple man, making a simple living or a leader, or, again, whatever you want him to be.

Brother #2
Name: Keegan
Gender: Male
Age: 28
Race: Human
Appearance: Refer to brother #1.
Alliance: Brother of Sorcha.
Personality: Refer to brother #1.
Occupation/skills: Refer to brother #1.

Brother #3
Name: Taran
Gender: Male
Age: 25
Race: Human
Appearance: Refer to brother #1.
Alliance: Brother of Sorcha.
Personality: Refer to brother #1.
Occupation/skills: Refer to brother #1.

The League of Twelve:

Going by the same character sheet with the brothers, choose the name, age, etc of the member of the League of Twelve you'd like to choose. You may choose more than one to play as. In fact, you may also use any other character to use because the League of Twelve will not be used that often, unless your character decides to follow Sorcha to Earth, which will probably end up happening as these men will find out she has escaped and will need to find ways of finding her and bringing her back before she finds her brothers.

The Hero:

The Hero can be any sort of man that you choose. Vampire, demon, God, etc.... But, first, you MUST run it by me first and say what your intentions are. I am not opposed to Romance developing between Sorcha and The Hero, in fact, it's preferred. What I mean by Romance is: limited amount of smut. Whatever sexual encounters happen, it must NOT be without romance. And it must be limited as well. We will discuss this further before agreeing to the roleplay. Use the character sheet I have provided and make this Hero what you want him to be.

Other Characters:

If you have a character in mind you'd like to bring into the role-play, fill in the character sheet and I will look over it. I am not opposed to adding additional roles in the story. In fact, it would make the story more interesting!
Arcs are bundles of posts that you can organize on your own. They're useful for telling a story that might span long periods of time or space.
There are no arcs in this roleplay.
There are no quests in this roleplay.
Here's the current leaderboard.
There are no groups in this roleplay!
Welcome home, Promethean. Here, you can manage your universe.
Arcs are bundles of posts from any location, allowing you to easily capture sub-plots which might be spread out across multiple locations.
You can create Quests with various rewards, encouraging your players to engage with specific plot lines.
Settings are the backdrop for the characters in your universe, giving meaning and context to their existence. By creating a number of well-written locations, you can organize your universe into areas and regions.
Navigation
While not required, locations can be organized onto a map. More information soon!
There are no groups in this roleplay!
By creating Collectibles, you can reward your players with unique items that accentuate their character sheets.
Once an Item has been created, it can be spawned in the IC using /spawn Item Name (case-sensitive, as usual) — this can be followed with /take Item Name to retrieve the item into the current character's inventory.
Give your Universe life by adding a Mob, which are auto-replenishing NPCs your players can interact with. Useful for some quick hack-and-slash fun!
Mobs can be automated spawns, like rats and bats, or full-on NPCs complete with conversation menus. Use them to enhance your player experience!
Current Mobs
No mobs have been created yet.
Locations where Mobs and Items might appear.
You can schedule events for your players to create notifications and schedule times for everyone to plan around.
Add and remove other people from your Universe.
The Forge
Use your INK to craft new artifacts in Concordia. Once created, Items cannot be changed, but they can be bought and sold in the marketplace.
Notable Items
No items have been created yet!
The Market
Buy, sell, and even craft your own items in this universe.
Market Data

Market conditions are unknown. Use caution when trading.

Quick Buy (Items Most Recently Listed for Sale)
Biographies, short stories, backgrounds, and other stuff...
None
Discussions
Topics

Replies
Views

Last post
Most recent OOC posts in Concordia
There have been no posts in the OOC topic for this roleplay!