Alistair Costello
"Why judge me before you know me"
---
Name
Alistair Costello
Nickname
Ali or sometimes Star to those who are really close to him
Gender
Male
Age
17
Sexual Orientation
Homosexual
Role
Boy One
---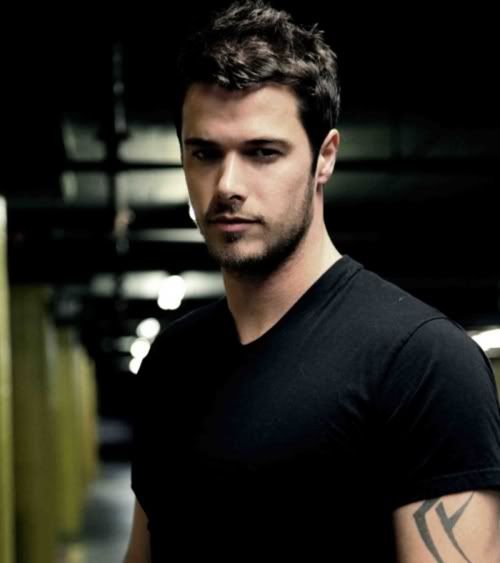 Appearance
Ali has light green eyes with hazel brown flecks which seem to darken whenever he is tired or stressed out. He stands at 5 ft 11 inches but with his hair spiked up it adds another inch. His hair is brown and is messily spiked up as if he just ran a hand through his hair of a morning. He doesn't have much muscle tone or strength but he is happy with the way he looks...most of the time.

He likes to dress in dark clothing and tight jeans with graphic tee shirts to complete the outfit he does wear glasses to help him read but he avoids wearing them to avoid more harassment from others.
Personality
Ali is helpful to others and tries to do the best he can to try and make their lives better. He doesn't do well when people make fun of him as he tends to take most of it to heart, it also doesn't help that he doesn't stand up for himself. He would rather have abuse shouted at him rather than him becoming hurt.
---
Likes
✔
Music
✔
Video games
✔
Fantasy and animated movies
✔
Italian food
✔
Being outdoors
Dislikes
✘
Bullies
✘
Oranges and Orange juice
✘
Being hurt and more or less knowing that a person that he like will never like him back
✘
rap music
✘
people who judge him quickly
Fears
♯
enclosed spaces
♯
losing his family
♯
getting into cars
Secrets
♯
Ali was involved in a car accident and was trapped under the car for two hours so now he is terrified of getting in a car and involves it at all costs
♯
he has told no one else of his sexuality
♯
he doesn't sleep
---
Why Do You Attend The Support Group
Ali's home situation had gotten worse since he came out to both his parents, they hardly talk to him now and he feels that if he hadn't said or even been around they would be better
Addictions/Problems
♯
claustrophobia
♯
he takes antidepressants
♯
Quirks
♯
When nervous or worried he blinks a lot
♯
playing with his hair when thinking about something
♯
tapping his legs to make a random beat whenever he is bored
Distinguishing Features
Ali had a large scar down his side from a car accident when he was 13 .