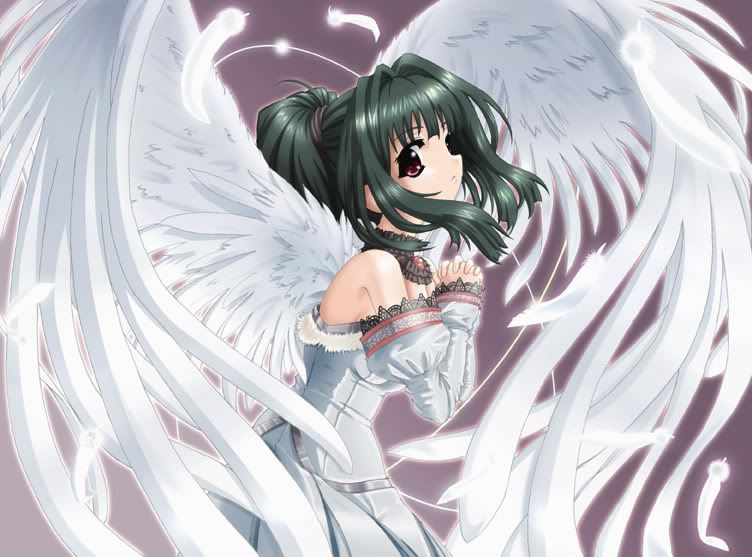 Gender: Female
Hair: Green
Eyes: Brown
Clothing: Normally something white, some kind of t-shirt and pants or short skirt. Occasionally wears a white dress.
Creature: angel
She's very outgoing and loves to make good friends. She watches over her friends in a very protecting way.....
She figured out she was an angel when she turned 11 and also was orphaned, her parents kicked her out. Her parents were, however, not angels. Angels are not hereditary.
Has a tattoo of wings on the back of her neck. Her actual wings are normally strapped carefully to her back under her outfit.