---
---
---
---
| NAME |
Gabrielle Montague
| NICKNAME |
Ella
- A nickname she's been dubbed due to her role as 'Cinderella' Gabrielle isn't too fond of it
Gabby
- A nickname Gabrielle prefers as she feels it has more individuality than her pre-fixed role as Cinderella.
| GENDER |
Female
| AGE |
14
| ROLE |
Cinderella
| DESTINY |
She doesn't really understand it, but knows she wants to lead her own path not one set out for her.
| ETHINICITY |
English
| BIRTHDATE |
December 17th: Sagittarius
| SEXUALITY |
Hetrosexual
| SPECIAL ABILITY |
She has a strong connection with animals which results in strong friendships and loyaty with them
---
---
| HEIGHT |
5 foot 3 Inches
| WEIGHT |
'A lady never tells'
| BUILD |
Slim
| HAIR COLOUR |
Blonde
| EYE COLOUR|
Hazel - Fluctuates from green to brown
| DESCRIPTION |
Gabrielle has always been shorter than most people her age. She has sometimes been described as mouse-like with a cute button nose and angelic eyes which change colour depending on the light that hits them. She is a slim girl without much muscle and isn't considered athletic but she has incredible stamina. Her hair style often changes but at the moment she likes it long and layered, the colour a sweet honey blonde.
| PREFERRED CLOTHING |
Gabby's most favourite clothing is just something comfortable and simple. She has a dress she wears often which is plain blue and reaches the top of her knee. She takes pride in her school uniform, however, keeping it pristine and ironed regularly she always looks smart except for a looseness in her tie.
---
| MENTALITY |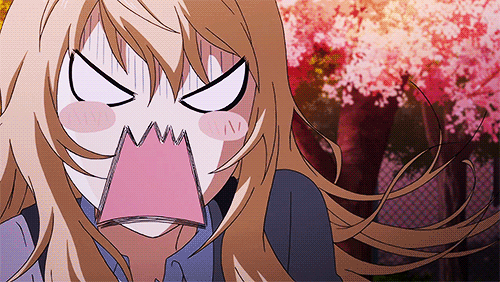 ---
| PERSONALITY |
~
Shy
~
Gentle
~
Opinionated
~
Accepting
~
Forgiving
~
Daydreamer
~
Gabby is someone who isn't afraid to say what is on her mind. She has strong opinions and will voice them, however, she never forces her thoughts on to others as she is accepting of the differences between people. If anything listening to other people's opinions only intrigues her own. She tries to see the best in everyone truly believing that all people have good hearts if not buried deep down. However, she can sometimes lecture when worried which can be a little hard to handle as her seriousness is very out of character.
She will go out of her way to help a friend even at her own expense as she wants to be someone useful to others, she puts others before herself considering their feelings over her own. Ever since she was small Gabby has always desired to have someone she can feel close too. She has always felt alone and a little bit of an outcast due to her past which didn't allow her much interaction with people. This has made her shy and nervous when with people, she gets high anxiety when in large crowds and sometimes struggles to find the confidence to speak with strangers. She currently only has full confidence when with the animals she loves.
All Gabby truly wants is to lead her life from her own choices. She has felt cooped up with rules for so long that she just wishes to express herself in her own unique way but she is yet to find out what that could be.
---
| ODDITIES |


Singing - Gabby can often forget where she is sometimes and sings to herself whilst carrying out simple tasks or even in the shower. She is always extremely embarrassed when caught.


Clumsy - Gabby can sometimes be rather clumsy and has a habit of breaking things unintentionally



| HOBBIES |




Art - Art is a passion gabby has learnt to love. She adores the fresh colours and placing her imagination to paper. However, it doesn't always turn out as she plans, she has a lot more to learn before becoming a skilled artist.


Cooking - If there is anything Gabby takes pride in, it's her cooking. She loves food and places a lot of passion into preparing the perfect dish for her guests. She has an incredible sense of taste and always achieves cooking which is sensational.



| PHOBIA(s) |



Loosing Control - Gabby fears that her set destiny will prevent her from choosing her own path.


Spiders - It's when they run that she truly gets freaked out
---
| LIKES |
Animals - They are just adorable and she can always trust in them

Sweets - Her favourite are Bon-bons


Summer and Spring - she loves the smell of freshly blooming flowers and the warmth of the sun on her skin


Reading - Its an enjoyable past time


Tea - She's very fond of a warm cup with sugar as it reminds her of home.
| DISLIKES |
Spicy Food - She can handle it sometimes but she doesn't cant get past the burning on her tongue


Spiders - They're creepy


Being controlled and kept inside - She wants to take control of her own life and hates to be cooped up


Selfish people - She believes in helping others and selfishness brings out her lectures
---
| BACKGROUND |
---
[CENTER]
Gabriella was born in England, in London to be precise. She was born into a middle-class family whom paid their bills and lived normal day to day lives. However, everything changed when her mother died from a disease. Alone with her father in a family of two Gabriella found herself ignored and often forgotten by her father. Left alone for days on end she would sometimes cry herself to sleep from loneliness. Her father would often bring strange women home who would boss her around and treat her like their slave for their biddings. Not wanting to cause distribution Gabriella followed along with the womens whims however she lost more and more control of her life as she was led around by her Father and dragged to places she did not wish to visit.
Eventually, they moved to France as her father chased after a new woman he had met. This time, it was more serious than the others, he moved in with her and forced Gabriella to go to school in a strange foreign land where she could not speak the language. It was at this time that she began to dream of a life which seemed similar to her own, the dreams grew more vivid every day and it scared her. She recognised and felt a connection to these dreams she could not understand. Alone and afraid she kept them secret for a long time as she milled about her life avoided and forgotten by her Father and fellow peers as they did not have the patience for her shyness. It was only the kindness of one of her teachers that kept Gabriella going. Her teacher taught her basic french and gave her comfort in her life as she didn't feel underwhelmed or ignored around her. Feeling comfortable with this teacher Gabriella spoke of her dreams. It was soon after her confession that men dressed in suits visited her home. Her Father did not even bat an eyelid at their request to take her away to this school for the re-incarnated. Yet again Gabriella was pulled up from her home to a strange new surroundings and she has to find her place to belong again.
Family

Johnathen Montague
- Father - Current Age: 49 (Alive)
Christelle Montague
- Mother - Age of Death: 38 (Deceased)
---
---