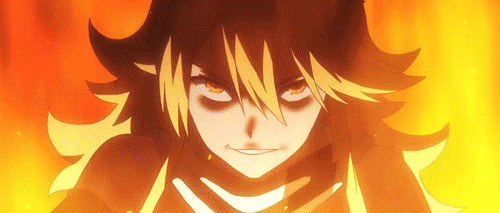 ---
⌠
[url]TITLE | ARTIST[/url]
⌡
Fᴀᴄᴇ Cʟᴀɪᴍ ◆ Leone ❘ Pᴏʀᴛʀᴀʏᴇᴅ Bʏ ◇ Pantheran
Dɪᴀʟᴏɢᴜᴇ Cᴏʟᴏʀ ◆ #D4A017 ❘ Tʜᴏᴜɢʜᴛ Cᴏʟᴏʀ ◇Italic
◣
◢
---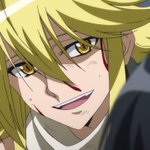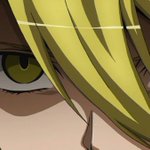 ▓

▓

▓

▓

▓

▓

▓

▓

▓

▓

▓

▓

▓
▓

▓

▓

▓

▓

▓

▓

▓

▓

▓

▓

▓

▓
↪

FULL NAME

↩
⌊ Zari Leo ⌉

⌊Zah • ree ❘ Golden Princess ⌉
⌊Li • ou ❘ Lion - quite oblivious ⌉
↪

TITLE

↩
⌊ Lion Queen ⌉
No one exactly knows where the title has come from or why she is called it. Some think Zari has started the name herself as she's wishing to get the Queens crown someday on her hands.
↪

GENDER

↩
⌊ Female ⌉
↪

AGE

↩
⌊ 26 ⌉
↪

ROLE

↩
⌊ Princess Leo, Ruler of Leos, Warlord of Leos ⌉
↪

SEXUALITY

↩
⌊ Straight ⌉
↪

ROMANTIC INTEREST

↩
⌊ Cashmere Vaclav ⌉
When Zari was 16 she was married to Cashmere as her father had arranged a marriage with him. Zari's feelings towards the man however aren't exactly something you can call romantic interest
↪

DISTINGUISHABLE FEATURES

↩
⌊ As a pure-blood Leo, she has lion ears and tail, as well as golden eyes. There's also a visible scar that goes over her right eye. And many more under her clothes from the fights she has been in ⌉
---
[img]1001fonts.com%20over%20here~[/img]

▓

▓

▓

▓

▓

▓

▓

▓

▓

▓

▓

▓

▓

▓

▓

▓
X
X
X
X
X
X
↪

PERSONALITY

↩
⌊ Zari is strong leader and has proved herself many times. Her fighting skills are widely known and many rumours of her fights have been told. She loves to have power and money but she's a strong and loyal ally – if you just pay her enough. But even if she loves money, she's making sure everyone gets their own cut. Most of the Kingdom's wealth she uses to maintain her army. She's also skillful when it comes to trading and bargaining. She's ready to fight to get the best possible deal for herself. Being open to both sides ensures she has the best chance to be on the winners side – or maybe even being the winner and getting the position she dreams about, The Queen Lion.

She's proud, and that makes her stubborn as well. She wants to have control over things. Manipulating people to work as she wants is, as she says herself, her hobby. She's also clever and sneaky. You can't always be sure if she's telling the truth to you, and she's not so concerned about right or wrong as long as it benefits her.

There is also a more caring side of her that is hidden deep inside her. She's always been taught to survive alone but in reality wouldn't mind if there was someone to take care of her. Even if Zari acts strong, she cares greatly of her people, trying to make sure they won't suffer in rash environment. She's especially concerned about her younger brother even if he's almost as good fighter as she is, but losing him would shake her world.

However she tends to get mad easily – especially when her plans don't work. Her short temper and amazing fighting skills are reasons why most of the people fear her. She often carries a claymore with her so pissing her off and your death might be only few seconds apart. ⌉
↪

Likes

↩
Fighting and sparring ││ Power ││ Money ││ Sunrises ││ Fire and warmth
↪

Dislikes

↩
Weaklings & showing weakness ││ Threats towards her family ││ Water and rain ││ Vegetarians ││ Wasting time
↪

Hobbies

↩
Collecting rare, ancient weapons ││ Sword fighting ││
---
---

▓

▓

▓

▓

▓

▓

▓

▓

▓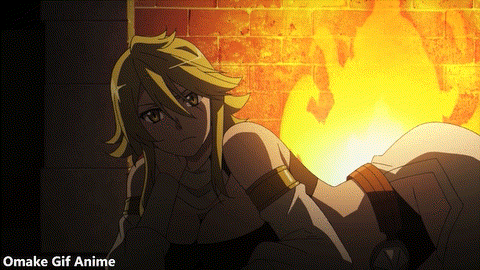 X
X
↪

POWER

↩
⌊ Zari's power is Fire Manipulation. This include for example Pyrokinesis and Thermokinesis. When she's calm her flames burn bright and are extremely hot, but when she loses her temper the flames quickly get out of her hands and can burn down even a whole village. A natural enemy of her skill is water. Whenever it rains hard or if she has just come out from shower, she can't use her skill in full amount. Her flames will also die without oxygen just like normal flames. ⌉

Pyrokinesis: She can create, shape or manipulate already existing fire. She can create the fire even without any burning material around her. She can also control natural flames and is able to put down a small fire.

Thermokinesis: She can manipulate the temperature around her. She often uses this skills in fights to affect her enemy. This skill has about 5 meters radius and building up the heat takes time as she's sending the heat through her skin. If she warms up the air too much her skin will burn inside.

Fire resistance: Having the control of fire also grants her the ability to be resistant to fire and warmth. She can walk through flames without them burning herself.

Fire sword: A special skill where has combined her magic and swordsman skills. She can light her claymore on fire without melting the metal itself.
---

▓

▓

▓

▓

▓

▓

▓

▓

▓

▓

▓

▓

▓

▓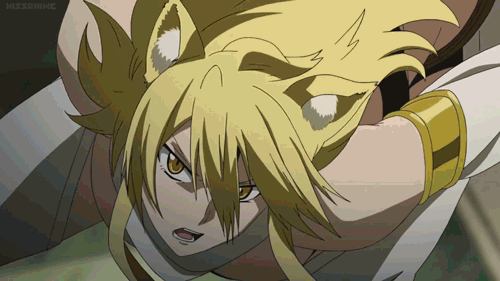 ↪

TALENTS & FLAWS

↩
↪

Fighting

↩
⌊ Ever since she first hold a wooden sword in her hand it was clear she was exceeding most of the child in her age in swordfight. Because of this and her "I'm not giving up" - personality, her father decided to start training her to to become a warlord in the age of 8. She was taught by the best fighters of the Kingdom and quickly mastered other fight methods as well: barehanded, with knives and even bow. However her love of the swords never faded away and now she never leaves out of the castle without her claymore. Claymore that was the last birthday present she got from her father before he passed away. Zari's widely known for her fighting skills and many rumours are told about her fights. Those stupid enough to underestimate her soon find a sword pressed against their throat. ⌉
↪

Business

↩
⌊ Trading, bargaining a deal, writing contracts, some people say it's in her blood. She was never really taught it in her childhood, so when she rose to the throne she had to learn fast. With her ambitious nature and keen eyes she quickly learned the art of making business. Her skills in this field are known all among the Cosmos as well. Mainly because she never lets a good bargain or a deal go past her and has made business with almost everyone in Kingdom at some point. ⌉
↪

Other strengths

↩
Strong ││ Agile ││ Surviving in nature ││ Tracking
↪

Weaknesses

↩
Proud ││ Risk-taker ││ Short-tempered ││ Water
↪

Fears

↩
Losing her high position ││ Losing her beloved ones ││
---

▓

▓

▓

▓

▓

▓

▓

▓

▓

▓

▓

▓

▓

▓

▓

▓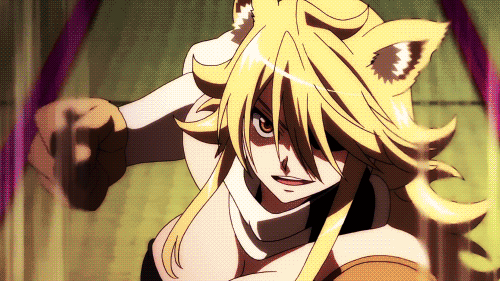 X
X
X
X
↪

BIOGRAPHY

↩
In her kingdom all that matters is good fighting and surviving skills. Living in the bare mountains with wild animals, they're vital conditions. As soon as the children turn seven, they're given their first weapon, usually a knife or bow. By the age of 15 they're expected to handle at least two different weapons and survive in the mountains alone. Zari was perfectly capable of doing this and even surpassed many of her age. She was able to fight barehanded, or use a bow, a knife or swords.

At the age of sixteen happened something Zari had been afraid of. A marriage. Her nature has always been fierce and she didn't like how he Kingdom hold men higher than women. But her father had been arranged her a fiance from noble family. Another pure-blood Leo, Cashmere Václav. During their ten year of marriage Zari has been giving him as much political tasks in another Kingdoms as possible either doing business negotiations or attending to festivals in order to stay away from him.

When the previous prince, Aldrich Leo, who was Zaris father, passed away, there was a tournament in which the next ruler would be decided. The rules were simple: the next prince would be the one who doesn't lose, and if you lost your match you couldn't fight in another. Zari, however, couldn't stand the thought of her little brother Griffin taking the crown. Being sneaky, she waited until her brother had won most of the matches. Because "Princess of Leos" was unheard of, Zari took some armor to hide her face and hair. The battle was intense but after three hours she finally won. When she revealed her face the Leos were in shock. They didn't think a woman could rule a country - especially when it was 17 year old girl. There were many who challenged Zari to a duel and she has won every single one of them. She has shown that a woman can be a leader. After all, she has ruled the Leos nine years already.
↪

Family

↩
Aldrich Leo - Father and the previous Prince - deceased at age of 46
Sanura Rashid - Mother - murdered at age of 26
Griffin Leo - Brother - 23
Jafari Rashid - Uncle - killed at the age of 38

Zari's past with her family is pretty grim. When Zari was just four years old her mother Sanura was killed by his brother and Zari's uncle. Later when she was 13, Jafari tried to kill her as well but being highly trained in fighting for her age she put against a fight and ended killing him. This however never bothered Zari as she was glad to avenge her mother's murder. At the age of 17, her father died in illness and now her only family left is her younger brother Griffen. One of Zari's fears is losing him as well in upcoming war and she will do anything to keep him safe.
---

▓

▓

▓

▓

▓

▓

▓

▓

▓

▓

▓

▓

▓

▓

▓

▓

▓

▓

▓
▓

▓

▓

▓

▓

▓

▓

▓

▓

▓

▓

▓

▓

▓

▓

▓

▓

▓

▓
↪

MISC.

↩
↪

Side

↩
⌊ Any - the side she chooses depends on who will offer her the best deal ⌉
↪

Thoughts of others

↩
King Constellation
"Interesting fellow. A bit of mystery to me still. Would love to have a battle with
him. And if he's not ready to pay me... I will" *smirks*

Queen Stars
"Doesn't know how to fight. Is late from meetings. I have no idea how anyone
can respect her. But as long as she pays me, she can keep her crown."

Aries
"I always thought Virgo was most childish but when she was coronated, I wanted
to throw up. I won't doubt killing her in a second."

Taurus
"Okay, okay, if I MUST say something good about him at least he knows how to
handle weapon. But he really should focus on politics and making business instead of
all those stupid festivals."

Gemini
"Strong, independent, woman who has fought her whole life. But even being mute
doesn't stop her from ruling her country and being respected by her people. I can
admire that."

Cancer


"I give him one advice. He better stay out of my way unless he wants his throat cut."



Leo


"Me? Strong, independent and the one you don't want to piss off."



Virgo
"Still a child but she's showing progress. She's genuinely showing interest in
business and in my teachings. "
Libra
"Young and completely lost. Way too weak to rule a country. Libras will fall in his hands
if he won't change soon. A year or two in my Kingdom's training camps wouldn't hurt either"

Scorpio
"Please tell me what the hell is wrong with her? She can dream all she wants about being
battle maiden but she has no qualities to be one. I will teach her a lesson sooner or later."

Sagittarius
"Strong guy with strong skill but barely cares about fights. Also what the hell is going on
with the title "Lord". He's a prince and that's it. He better prove himself worthy at some point."

Capricorn
"Female, has similar skill to mine and lives on mountains. I might consider trying to
get along with her. "

Aquarius
"I have to admit, he's the one of rare people I respect. Polite and and respectful
towards others. Ruling a country like his isn't easy task either."

Pisces
"So frustrating man. I'm trying to think something good about him but it's impossible.
Weak, sensitive failure."

Cashmere Václav
"A damn childish "husband" I can't get rid of. The further he stays from me, the better.
Just seeing him makes my blood boil."

Hel Suzaku
"Amazing sparring partner. And we think much alike. Finally a woman who doesn't stay
in the shadows of all the morons calling themselves men"

Levir Gaege


"No idea who that guy is. And I don't care."

x
x

---
---
CS made by Hellhound
Modified by Pantheran