Name~
Mandatory Picture~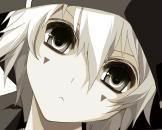 Reasons to be in the center~He is constantly abused by his parents, brother, and sister. He also cuts him self when no one is around.
History~When he was you about five, the beatings began. His parents wailed on him ith no mercy for their youngest born. After eight years He realizes its because he has cat ears and tail. He took two more painful years of not eating being stabbed, getting burned on a stove, getting whipped, even raped by his own father. Finally he excaped finding only a home with a lonely middle aged women who has sent him off to the Tokyo Rehab center, saying its for his own good.
Sexuality~Gay
Age~15
Family?~Aliscia Samston
Weird Quirks~He chews on his tail when scared
Fears~Almost everyone and everything.
Strengths~None that he knows of
Clothing styles~Emo-ish, punkish.
Crush~Kade
Hobbies~Drawing, Cutting, reading
Partner Intrests~Male, Nice, Not very Aggressive, likes animals, and can help him with anything he needs
Favorite food~Milk, And warm cookies
Talents~Drawing