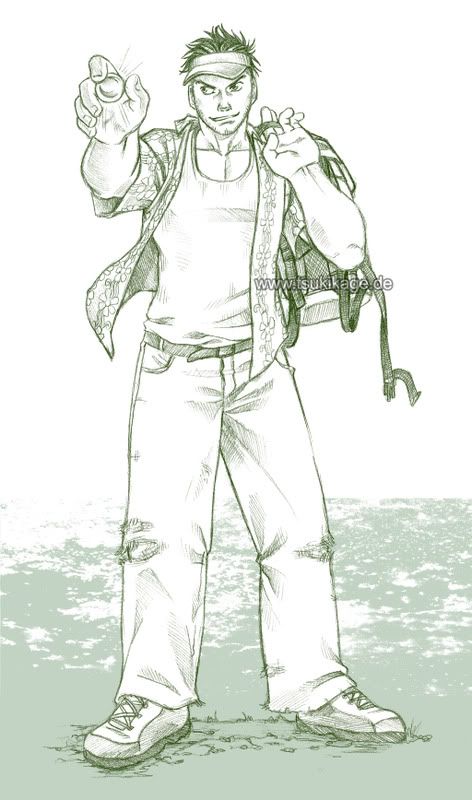 Gender
: Male
Age
: 32
Classification
: Human
Specialty
: Archaeologist and Scientist (specialty on natural sciences and not so much on mechanics, computers, and engineering)
Usual Attire:
Hiking boots, tattered blue jeans, a wife beater with a buttoned shirt with tropical silhouettes, a red visor.
Physical Description:
6'1" tall. A pretty big guys with a solid physique thanks to his occupation (he goes out of his way to keep in shape for storm-trekking). He has short dark hair; usually messy. His skin of an olive complexion. His eyes are weird mix of hazel with an almost green. He has a thin beard that outlines the rim of his chisel chin.