Welcome to the Creepypasta Apartment.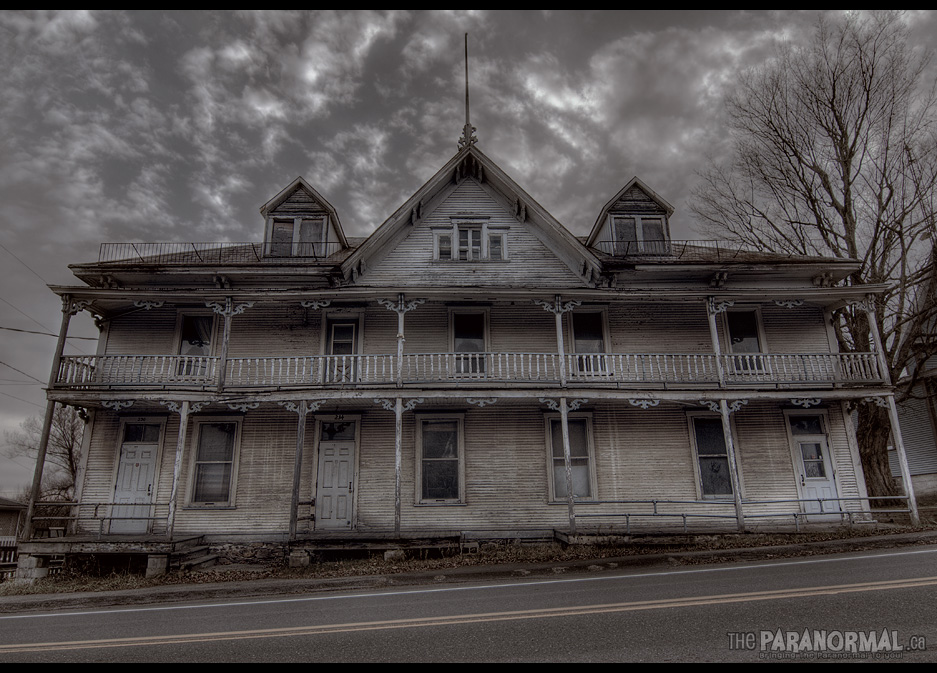 Home to many of the beloved Pastas: Jeff the Killer, Slenderman, Ben Drowned, Eyeless Jack, and so on. Boys on one side of the building, girls on the other.
Here they live together, have fun, and get up to all kinds of misaps.
You will be playing as one of them. Perhaps you just moved in and hope to make some friends. Maybe you've been there a long time and want to beat on the new guy. Perhaps you have a little crush on that person in the other building. The choice is yours. Come up with a personality, a lifestyle. Please use this character template:
Name:
Age (Appearance):
Age (Real:
Looks: (Please provide a picture by finding one online and clicking on the little tree icon and putting in the URL, as well as describing their looks)
Height:
Weight:
Defining Characteristic: (Slendy's facelessness, Jeff's cut face, so on)
Backstory: (Please include a fairly detailed story so that we know how you came to be here. "I will explain later" is acceptable)
Personality:
Likes: (Please provide three at least)
Dislikes: (Same)
Pet Peeves:
View on Humans:
Friends:
Enemies:
Crush(es):
Special Talents: (Jeff's knife, Slendy's disappearing stuff, their powers or talents)
Anything Else not Mentioned:
Thank you and have fun!
1. Swearing of all kinds is allowed, but keep it in context. Don't say them for the sake of saying them, have a purpose.
2. Please post with good grammar and spelling. Do your best.
3. Make it as creepy as you want! This is a Creepypasta role play, so mix some horror in with the humor, and vice versa.
4. Please make your character interesting. You can use an existing Creepypasta character or create an OC, but make them interesting.
5. Use brackets ( [] ) whenever talking out of character. For example: "I went and did a cartwheel [wait what kind of grass was it?]"
6. Please use a profile pic. If you can't find one the right size, provide one or a link to one in your character sheet.
7. Have fun!
Setting
Characters Present
Tag Characters »
Add to Arc »
Lil' Red

Scarlett sauntered on the sidewalk, watching citizens rush by. The moon was awake, so most of them wanted to sleep. 'Too bad, they're missing out on the universe.' She thought. She knew she stood out among the rest of them, but she liked that. Sitting down on a bench, Scarlett took out her old fairytale book. 'Ariel could be arranged. Maybe I could give them a tail?' Even the thought of killing made her smile.

She stood up, and walked into a bar nearby. Scarlett had a rule about the killing... They had to do something bad. Never killing an innocent person, Scarlett is quite faultless. Redd walked into an alleyway, turning her head to find her next victim. Her eyes went wide, and her smile was perkier. A man was shoving a random woman against the wall, holding a knife to her head. The woman had no chance to scream because her mouth was covered. He had a duffel bag next to him, so Scarlett could guess what was going to happen next.

Lil' Red slowly crept behind him, and grabbed his arm. It snapped back, and the man wailed in pain. Scarlett threw the man to the wall which knocked him unconscious, and she hurled him into the duffel bag. "If you know what's good for you," She said to the woman,"You'd leave and stay silent." The woman nodded, her eyes filled with tears, and she ran off.

(Hello! :D I'm so glad it's the weekend. I've been wanting to post for a while now.)
---
Arcs are bundles of posts that you can organize on your own. They're useful for telling a story that might span long periods of time or space.
Brown hair No eyes Red hoodie Jack's Proxy She hates humans and will kill anyone except children. Until they are grown >:D Her real name was Anne Juhdia (juh-die-uh) She was killed by EJ (ironic eh?) Not much more about her since she rarely speaks... But she also goes by EA
There are no quests in this roleplay.
Here's the current leaderboard.
There are no groups in this roleplay!
Welcome home, Promethean. Here, you can manage your universe.
Arcs are bundles of posts from any location, allowing you to easily capture sub-plots which might be spread out across multiple locations.
You can create Quests with various rewards, encouraging your players to engage with specific plot lines.
Settings are the backdrop for the characters in your universe, giving meaning and context to their existence. By creating a number of well-written locations, you can organize your universe into areas and regions.
Navigation
While not required, locations can be organized onto a map. More information soon!
There are no groups in this roleplay!
By creating Collectibles, you can reward your players with unique items that accentuate their character sheets.
Once an Item has been created, it can be spawned in the IC using /spawn Item Name (case-sensitive, as usual) — this can be followed with /take Item Name to retrieve the item into the current character's inventory.
Give your Universe life by adding a Mob, which are auto-replenishing NPCs your players can interact with. Useful for some quick hack-and-slash fun!
Mobs can be automated spawns, like rats and bats, or full-on NPCs complete with conversation menus. Use them to enhance your player experience!
Current Mobs
No mobs have been created yet.
Locations where Mobs and Items might appear.
You can schedule events for your players to create notifications and schedule times for everyone to plan around.
Add and remove other people from your Universe.
Orphanage
By marking a character as abandoned, you can offer them to your players as pre-made character sheets.
"Well,this is a PERFECT night for...Fear."
The Forge
Use your INK to craft new artifacts in Creepypasta Life. Once created, Items cannot be changed, but they can be bought and sold in the marketplace.
Notable Items
No items have been created yet!
The Market
Buy, sell, and even craft your own items in this universe.
Market Data

Market conditions are unknown. Use caution when trading.

Quick Buy (Items Most Recently Listed for Sale)
None
The main living space of the Creepypastas
The place where the humans live.
Discussions
Most recent OOC posts in Creepypasta Life