---
---
♠Nickname(s):
Slender
♠Age:
unknown
♠Gender:
male
♠how he came to live here:
he followed his daughter to this mansion
♠Skills:
change size, move soundless, invisibility
♠Description:
very tall and thin, always wears a dark suit, sometimes also a black hat, his face is not visible to the human eye, it is there but the human mind can't take it in
---
---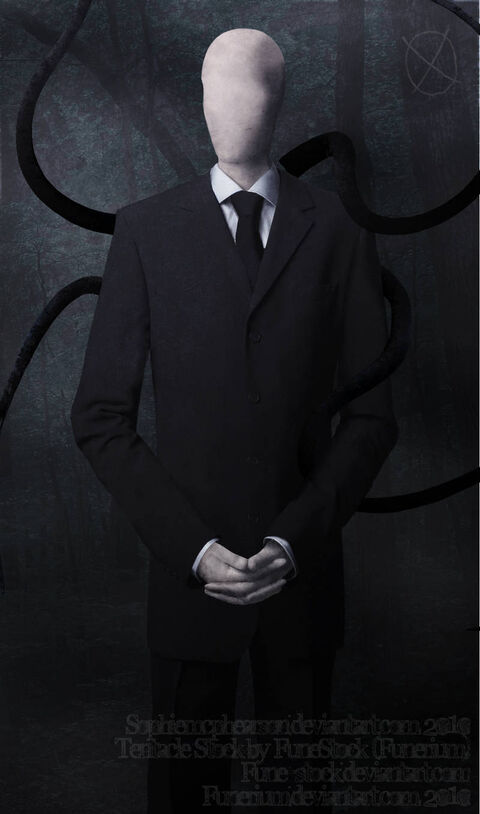 PERSONALITY
Slender's character is really hard to pin down, just like his facial expressions. He is often accused of being unfeeling and sarcastic, but he is able to feel love, happiness and pain. The only emotion that is mostly absent is fear.
BACKGROUND
There truely is not much known about Slenderman. It is said that he has been there since the beginning of the world. He lives nowhere and everywhere, just existing unbeknown to human mankind, at least to the majority of them. those who have been (un)fortunate enough to meet him, never got to tell the world of him.
Miscellaneous
He loves to observe people und usually is rather quiet