||Dance With The Devil | Breaking Benjamin || I Found | Amber Run || Angel With A Shotgun | The Cab || Scars | Boy Epic || Plead the Fifth | SunnySniper ||

---
---
NAME
Sariel Haven
(Very few people know her angel name.)
HUMAN ALIAS
Amara Morrison
NICKNAMES
| Sarie-Dislikes-Uncommon | Riel-Likes-Common | Amara-Human Alias-likes-Most used |
AGE
Unknown, appears twenty-two
SEXUALITY
Demisexual
DIALOGUE COLOUR
Thoughts:

#4b86b4


Dialogue:

#05B8CC
---
---



SPECIES


| Angel-Specifically a Seraphim Angel |
The Angels were created by God, to be protectors of the earth, and to be protectors of heaven, though rare, it is possible for a pure soul to be crafted into an angel.



ABILITIES


Amara's abilities are those gifted to all Angels which include:
| Angelic possession | astral projection | chronokinesis | dream walking | immortality | regeneration | sedation | smiting | super stamina | super strength | heightened senses | teleportation | telekinesis |
Amara being a Seraphim Angel is also gifted with the following:
| Biokinesis | Telepathy | Advanced Pyrokinesis | Advanced Healing | Resurrection | Mental Manipulation |


---
---
HUMAN APPEARANCE
Amara's human form is quite beautiful. She has dark brown hair that falls in waves to about mid-back that frames her face in a almost perfect way, this is accompanied with dazzling dark green eyes that can sometimes appear hazel, pale skin, and soft china doll like features. Her frame is petite, and slender, she weighs about 110lbs, and is roughly 5'6" tall.
ANGEL APPEARANCE
In her Angel form, Amara doesn't look much different from her human form other than the obvious being that she has wings. She got lucky that way, making it a little bit easier for other angels to identify her, sometimes its helpful, but now most of the time it isn't.
---
---
If you asked most of the angels in Heaven to sum up the majority of their brothers and sisters, the answer you would receive is a simple one: good. If you were to specify your question to only describe Amara, their answer would be quite different. Amara was not born an Angel, therefore she was cut from a different cloth than most other Angels. Instead of senseless obedience, she was curious and inquisitive, constantly requiring explanations for what she was being ordered to do before she carried out her tasks.

Though Amara is a kind soul, it is good to remember that she is an Angel, and getting on her bad side would not be in your best interest.

Those who gain her love and companionship will always have a loyal friend willing to do anything to protect them, even if it means putting herself in harms way. She believes that there is little to be gained from holding a grudge against someone, though in same cases, she will often point out that there are always exceptions to every rule.
Amara's open friendliness, and eagerness to find the good in everyone draws people to her, but it also exposes her to the worst kinds of pain. Though Angels are not known to have or understand human emotion, Amara was a human once, and never truly lost her human emotion, being on earth, has simply made them stronger again.

She tries her best to keep everyone's spirits up. Amara is, and always has been extremely sensitive to emotions of others around her, this often makes her the shoulder to cry on, and the one everyone will go to for advice, since she loves helping others, she never really minds, and makes a point everyday to make the people around her smile.

Amara herself, always tries to smile, as she finds smiles can sometimes make all the difference, however, it is not always bright smiles with her, under her shining façade, that she has so easily managed to perfect, is a being who has come almost accustomed to being forgotten, as most angels are. Amara often fears that she will just disappear from memory, and she will be just a mere shadow, background noise in everyone else's life. Over the years, this fear has made her more dependent on those she is close to, making her try harder to keep everyone together, conflict and fighting between those she cares for, causes her a great amount of Anxiety as she is afraid they will all simply walk away and forget about her.

Amara can grow very attached to a person, and therefore, when she is torn away from the, she can fall to the point of depression, however, angels are meant to be the protectors, the light bringers, and Amara is good at pretending to be just that, in times of pain she paints a false smile on her face as if nothing truly pains her. Sometimes even those closest to her cannot see through it.
---
---
TALENTS | STRENGTHS
✤ Good with People-
Amara has an uncanny ability to read people, and it is rare that she is ever wrong with her assumptions of a persons life, moods, or motives. This makes it extremely hard to lie to her, or fool her in anyway. But it also makes her an amazing friend.
✤Fluent in most Languages-
Like most Angels Sariel is fluent in almost every human language making it easy for her to adapt anywhere on the globe.
FLAWS | WEAKNESSES
✤A Need to Help others-
Amara has an immense desire to help those around her, it is like it is against her genetic coding to turn someone in need of help away. This often means she neglects herself, her own feelings, and her own heart.
✤ Over-protective-
Amara is over protective of friends, loved ones, and basically anyone she cares for, this can often get her into trouble.
✤ All Angel weaknesses-
Because Amara is an angel, she is also victim to what angels are weak to such as: Holy fire, enochian sigils, angel traps, hex bags, vessel expulsion, angel blade.
FEARS
✤ Athazagoraphobia-
The fear of being forgotten, or abandoned.
---
---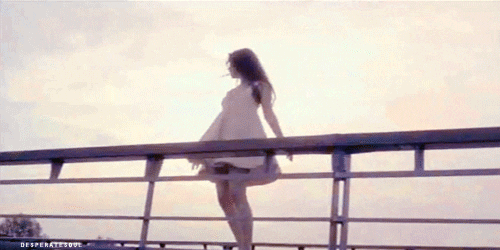 HISTORY
In Heaven, Amara is considered one of the lucky ones. Being a rare case of a human being made into an angel after death, she was created after the great war, when Lucifer had already been banished by Michael. She had only heard tales of the havoc he had created, but didn't experience it first hand, and didn't suffer to the extent of some of the others the after affects.

However, even after Lucifer was cast out, life in Heaven was not the paradise that storybooks would have you believe. When Amara came into the picture, rules were more heavily enforced, the Angels were still on edge, and their heavenly Father, well, he was nowhere to be found.

For awhile, Amara had struggled to fit in, unlike the others, she had human emotion, something she soon learned she couldn't be rid of, and did not have the mindless obedience the others had. Naturally, she questioned things wanting the full truth before following through with anything. Most of the Angels called her a human with wings but no real angelic power, even though she was now, the same creature they were, just with a different aspects. In roughly her first hundred years of life as an angel, Amara was raised into being a higher-tiered Angel. Specifically she was made into a Seraphim. This gave Amara a little more authority and respect from the others along with a few new gifts that she is still learning to master.

Before Amara first went to earth, there had been rumors in Heaven that Lucifer's followers were planning something. When the war broke out in full force Amara, like the a lot of the others were sent to earth to fight the war there, while the archangels and higher ranked angels remained in Heaven in order to keep it guarded.

As the war continued more human lives were lost to the battle the humans could not see, to them it was a silent killer. While the others became mindless to the human lives being lost Amara was still doing her best to keep as many safe as possible. When she came across a demon Amara was convinced that it was going to be a fight to the death, only one of them was going to walk out. Instead it changed her life forever.

Their bond only grew and quickly became the foundation for the faction they created, with numbers growing everyday they were creating an army not only tasked with protecting the humans but with ending the war all together. Though they claim this was their only motive, most say they did it to protect one another, something Amara Denies every time its mentioned, or she changed the subject.