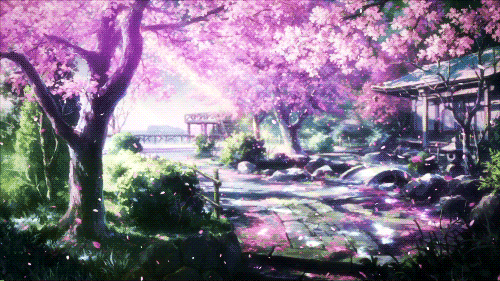 Tarantia, an ancient kingdom caught between the many realms of space and time in the multiverse that all worlds exist within. In this glorious world there exists a crystallized orb of incredible power, buried deep beneath the surface of the Earth. This incredible gem is worshiped in this land as a sentient being of unbelievable power. Through the power of this gem the land is gifted with bountiful harvests, incredible landscapes and overwhelming beauty. Indeed, this crystal has shaped the entire realm in which our story takes place... and to some it is even revered as this worlds God. It has shaped the very souls of its people by giving them their home and in most cases, the very meaning of their existence. It is for these reasons that it was given the revered title of "The Lord Gem" or, more commonly "The Soulstone".
The people of Tarantia, for the most part, all agreed that the Soulstone was an object of unbelievable power and desire. Some believed it to be sacred and something that must never be disturbed, some believed that if they could obtain it they would gain absolute power over mind, body and the very matter of existence. But, if there was one thing that all the people of the World could agree upon, it was that the soul stone had never been seen with human eyes, not in recorded history at least. Upon asking how knowledge of the Soulstone even existed, many residents of the world would scratch their heads and reply in words that seemed to loop back upon themselves "It just does.", "It's common knowledge.", "The Soulstone has always just existed... how could it not?". With the only "proof" of the Soulstone even existing being the land itself, it was clear that at some point skepticism would arise and those doubting the Soulstones existence would follow suit.
For years this disbelief gathered... and now a large portion of the world has lost all belief in the Soulstone. Viewing it as a fable... a legend... a fairy tale to put children to sleep at night. This disbelief is rather commonplace now... and those who still claim absolute faith in the Soulstone are viewed as idealists or simply fools.
But all of this is about to change once more... as the Soulstone itself makes a motion to bring forth a new era for mankind and Tarantia.
---
---
With Tarantia thrust into a state of unease due to the rising disbelief in the Soulstones powers, the generally peaceful land began to suffer more and more. Many people whom would have once stayed their hands in following the Soulstones ways began to turn to criminal activities such as raiding, pillaging, robbing and murder. Being a kingdom of an ancient era as it was, all fighting in the land was carried out using primarily bladed weapons and many people began to train in the use of swords or other less common blades as a means of protection against the rising swarm of cutthroats and other petty criminals that were taking to the land. In the smaller villages of the kingdom, many talented fighters, young and old were assigned to the roles of guards or defenders to try and maintain the wavering peace of the land. Even the capital city, a grand and illustrious place known as "Tier Lumina" began to suffer from criminal acts and began to quickly turn into a cesspool of scum from all across the land. The city, once a beacon of light and hope for her people, became a lawless place and to help counter this a strict and brutal regime of now infamously violent guards were constructed by the king to "keep the peace". These guards are known as the "Lumina Fang" and rumors of the king spreading their influence to the lesser townships have started to gain traction...
With its land falling into a broken utopia, its people turning to criminal and impure acts, its king threatening to rule the land with cruelty rather than compassion and the belief in itself being put into serious doubt and question... the Soulstone itself has finally acted... and the world will soon be in awe of its plans.
---
---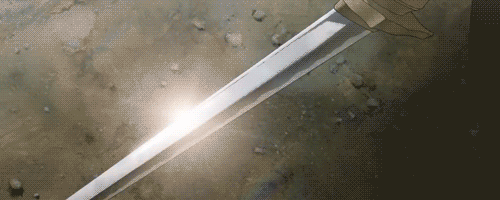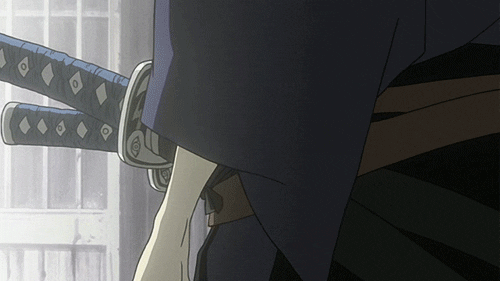 It happened on a cold and unforgiving Winter night, rumors of the kings brutal new strategies floated on the wind and crime ran rampant across Tarantia as it often did, blades clashed in every corner as men and women drew steel through blood and flesh to protect their homes... or to take what they wanted for themselves. A clash of justice and malice? Or were they all in the wrong? Violence would only lead to more violence and regardless of wether or not either party, criminals or defenders, was aware of that... it didn't matter. Not a single person could be prepared for what happened next.
Rising from behind the cloud cover was a moon as red as the blood spilled on the snowy ground beneath those fighting... and a great darkness swept over the entire land. From those shadows emerged the stuff of nightmares, monsters and beasts not known to the land before. Goblins, drakes, direwolves and basilisk, among other things rushed from the shadows and began to kill any human in their path. Desperately the humans tried to fight the beasts back... and a long and arduous battle began. Eventually the humans managed to drive the beasts back after many long hours of fighting... those beasts that did not retreat seemed to burn in the sunlight and turn to ash. Human enemies on the field of battle became allies so suddenly when faced with the monstrous hoard. Perhaps... was that the Soulstones will?
It didn't matter, as this was only the first battle of many.
For months now since that time, once a week, on a Saturday night on the transition to Sunday morn at midnight, the blood moon would rise and cover the land in its crimson light... and the shadows that came with it would hold more atrocities to wage war on a broken humanity. No matter how many the humans would kill, the monsters would resurface the next week with replenished numbers and revised tactics. They were smart... almost as if they were an army, watched over by a silent and unknown leader.
Humanity is now truly on its knees, the crime rate has dropped with the monster infestation but it still runs wild. Combine that with the current problem of the monster attacks themselves and the brutality of the Lumina Fang and it was hardly a worthwhile payoff. All seems lost and there is nothing left to save the once prosperous people of Tarantia.
At least... that's what it had seemed like, until one final ray of hope pierced the shadow cast over the land.
In the hands of a small collective of humans, humans who embody the very traits of humanity itself... positive and negative, a gift has been bestowed. In their most dire moments, when their beliefs and ideals were called into question, a bladed weapon materialized for each of them. This weapon held inside of its being the essence of the person destined to wield it... imbued with Soulstones power these weapons would reform themselves to reflect the inner being of the one who would draw them... and they would bestow further onto these few a power beyond imagination, a power that set them apart from their fellows. As the weapon formed in their hand, they struck down the foe that had brought about their most dire circumstances and in doing so they heard a voice. An inhumane and strange yet peaceful voice that spoke a single phrase in their minds.
"With this power bestowed by the sanctity of this land, you are gifted the strength to stand above those whom would stand against you. Seek out the Soulstone and claim it true... and humanities faith might be left with you. The city of light will show you the way."
The Soulstones chosen, these humans, would come to realize that they had been selected for whatever reason to bring peace to their broken world. These few are the heroes and perhaps villains of this story. With the power of their soul born blades they have the strength required to carve their own path in a world torn to shreds... and with this power they are given a goal. Find the Soulstone hidden somewhere in the world of Tarantia and claim its power for themselves. Then, and ONLY then, will humanity face its destiny for once and for all.
So... be it for power or for freedom... glory or retribution... the salvation of humanity or the subjugation of the people under an omnipotent rule... these humans set out in search of the object that created the World, the city of light Tier Lumina being the first step in their quest. The journey will be rough... fighting law, crime and the monsters of the World as they go... but their decisions have been made and their will cannot be changed.
This is their story... a tale of crossing blades.
---
---
---
Code: Select all

[center][img]NAME IMAGE HERE (For those of you who don't know what this is, try looking up websites such as 1001fonts)[/img][/center]
[hr][/hr]
[hr][/hr]
[center][color=CHARACTER HTML COLOR CODE][size=135][i]INSERT CHARCTER QUOTE HERE[/i][/size][/color][/center]
[hr][/hr]

[center][img]INSERT IMAGE OR GIF URL HERE[/img]
[b]♦ Theme Songs ♦ [/b] (Optional, but fun to have.)
Normal ~ [url=link to song]NAME - ARTIST[/url]
Fighting ~ [url=link to song]NAME - ARTIST[/url]
Emotional ~ [url=link to song]NAME - ARTIST][/url]
[/center]
[hr][/hr]
[center][color=CHARACTER COLOR][size=135] ~ The Basics ~[/center][/color][/size]

[left][img]INSERT IMAGE OR GIF URL HERE[/img]
[img]INSERT IMAGE OR GIF URL HERE[/img][/left]
[b]Ⅰ Full Name: Ⅰ[/b]
(The characters full name.)

[b]Ⅱ Age: Ⅱ[/b]
(The Characters Age. 14+)

[b]Ⅲ Gender: Ⅲ[/b]
(Male or Female? The Soulstone isn't gender-biased.)

[b]Ⅳ Sexuality: Ⅳ[/b]
(What sexuality is your character?)

[b]Ⅴ Hometown: Ⅴ[/b]
(Tier Lumina, the capital city, is a valid choice of hometown for your character, but feel free to make up your own township or village as an origin point. You can even give a short description of the location if you like!)

[b]Ⅵ Aspect: Ⅵ[/b]
(Every human chosen by the Soulstone was chosen because they have strong ideals and a great affinity with an aspect of human nature or personality. Essentially this means, what is your characters strongest trait? Freedom? Greed? Power? Innocence? Lust? The list is endless so you should be spoiled for choice. Normal humans should delete this field.)

[b]Ⅶ Face Claim: Ⅶ [/b]
(NAME - SERIES)

[b]Ⅷ Role: Ⅷ[/b]
(Which role in the RP does your character fill?)

[hr][/hr]
[center][color=CHARACTER COLOR][size=135] ~ The Details ~[/center][/color][/size]

[right][img]INSERT IMAGE OR GIF URL HERE[/img]
[img]INSERT IMAGE OR GIF URL HERE[/img][/right]

[b]Ⅰ Hair Color: Ⅰ[/b]
(What color is your characters hair?)

[b]Ⅱ Eye Color: Ⅱ[/b]
(What color are your characters eyes?)

[b]Ⅲ Skin Tone: Ⅲ[/b]
(What skin tone does your character have?)

[b]Ⅳ Height: Ⅳ[/b]
(How tall (or short) is your character?)

[b]Ⅴ Occupation: Ⅴ[/b]
(Criminal? Town Defender? Monster hunter? A simple cleaner? Or waiter? Or Gardener? What job did your character have before setting out on their journey? Choose whatever you like, so long as it fits the setting and era.)

[b]Ⅵ Soul Blade: Ⅵ[/b] (Chosen Humans only)

[center][url=LINK TO IMAGE OF WEAPON]☬ Name of Weapon ☬[/url][/center]

(When chosen by the Soulstone, a magical bladed weapon appears within a humans hand for the first time during a time of dire need. So long as it has a blade, this weapon can be anything. A sword, an elbow blade, a spear, an axe, a pair of daggers... as always be as creative as you want, just make sure it fits the era and setting. This weapon is significant to the RP and will be closely linked to your character throughout the story, so I'd like a decent amount of detail on its appearance and anything else you'd like to add. A single decently sized paragraph should do, but more is always encouraged. Your character does NOT have to have their weapon at the beginning of the RP (depending on their role) and may obtain it as the story progresses, if that is the case then simply put "???" in the space provided. Ordinary Humans should delete this field.)

[b]Ⅵ Primary Weapon: Ⅵ[/b] (Humans only)

[center][url=LINK TO IMAGE OF WEAPON]☬ Name of Weapon ☬[/url][/center]

(Ordinary humans may have weapons close to their heart as well... and although these weapons have no extra powers they can still be a force to be reckoned with. While these weapons have no magic powers... they are also not limited to being blades and blades alone. Weapons such as bows, hammers, mace, whips and other non-blade weapons are all applicable here (you can of course still use a bladed weapon if you want). So feel free to be as creative as possible so long as your decision fits the setting and era. Chosen and Pre-Awakened Humans should delete this field.)

[b]Ⅶ Secondary Weapon:Ⅶ [/b] (All roles.)
(Your character may have a secondary weapon they carry as well, this weapon does not necessarily need to be a blade... however as always it must suit the setting and era. Ranged weapons are perfectly fine here as well, so long as they follow the previously mentioned rule. Pre-awakened humans (those whom have been chosen by the Soulstone but have yet to realize it and obtain their Soul Blades) will start out with a secondary weapon only and will be limited to this until their Soul blade is obtained throughout the course of the story.)

[b]Ⅷ Blade Magic: Ⅷ [/b]
(Until the arrival of these "Soul Blades" magic did not exist in Tarantia... however those wielding the blades have access to a single magical ability that further sets them apart from other humans. You can use any ability or magic that you like... however it can't be overpowered. Try to come up with an ability that will give your character an edge, but that the average, non-magical human would at least stand a chance against with enough skill. After all, fighting bandits would be awfully boring if your character could just wipe them out without breaking a sweat don't you think? Once again, if your character is Pre-Awakened and does not yet have their Soul Blade yet, then put "???" here. Ordinary Humans should delete this field.)

[b]Ⅸ Non-Combat Skills: Ⅸ[/b]
(Not every skill a character has is SPECIFICALLY combat related, list three skills that your character has outside of battle and try to give a paragraph about each.)
➣

➣

➣

[hr][/hr]
[hr][/hr]

[center][color=CHARACTER COLOR][size=135] ~ The Hidden Facts ~[/center][/color][/size]

[left][img]INSERT IMAGE URL HERE[/img]
[img]INSERT IMAGE URL HERE[/img][/left]
[b]Ⅰ Personality: Ⅰ[/b]
[center]♡ Trait ♡ Trait ♡ Trait ♡ Trait ♡ Trait ♡[/center]
(What's your character really like? What kind of personality do they have? At least two decent paragraphs, more is encouraged however.)

[hr][/hr]

[right][img]INSERT IMAGE URL HERE[/img]
[img]INSERT IMAGE URL HERE[/img]
[img]INSERT IMAGE URL HERE[/img][/right]
[hr][/hr]
[b]Ⅱ The Reason Why: Ⅱ[/b]
(Why is your character seeking the Soulstone? To save humanity? For the Godly power that the Soulstone surely possesses? Simply because the Soulstone (you assume) told you too? Give one paragraph. If your character is Pre-Awakened or an Ordinary Human, then give a reason for them to accompany someone who they know for a fact has been chosen.)

[b]Ⅲ Biography Ⅲ[/b]
(Your characters past up until this point in time. If your character has already received their Soul Blade then please include the dire event that led up to and their eventual obtaining of said weapon as well as the effect it had on their lives. Two decently sized paragraphs... even more than this, however, is once again appreciated.)

[hr][/hr]
[hr][/hr]

[center][color=CHARACTER COLOR][size=135] ~ The Others ~[/center][/color][/size]

[b]♥ Love Interest: ♥[/b]
(Has your character fallen for anybody? If so put it here.)

[b]✦ Characters Opinion of Other Characters: ✦[/b]
(Give a quote from your character discussing the other characters from their perspective. The knowledge you write down here is taken out of context as most of the characters in this RP have probably never met before. In other words this is just for fun really as well as giving a better understanding of a characters personality based on their opinions of others.)

-Chosen 1:

-Chosen 2:

-Chosen 3:

-Chosen 4:

-Chosen 5:

-Chosen 6:

-Pre-Awakened 1:

-Pre-Awakened 2:

-Pre-Awakened 3:

-Human 1:

-Human 2:

-Human 3:

[b]✛ Extra Bits: ✛[/b]

Other - (Anything about your character that doesn't fit into the above categories? List it here.)

[b]Dialogue[/b] & [i]Thought[/i] Color - (Put the HTML color code for your characters speech and personal thoughts here.)

Portrayed By - (Who's playing the character? You, that's who. Go ahead and put your username here to leave your mark on your character.)

[hr][/hr]
[hr][/hr]
[center][img]FINAL CHARACTER IMAGE HERE[/img][/center]
[center][color=CHARACTER COLOR][size=150][i]INSERT CHARACTER QUOTE HERE[/i][/size][/color][/center]
I'm not exactly the best coder, so if you wish to alter this code or use your own code for your character then please be my guest so long as you keep all of the fields of information intact and fill each one appropriately.
Chosen Humans
- Those given Soul Blades by the Soul Stone in their most dire moments:
Chosen Human 1:
Yohana "Yo" Haruna Saiko | Male | 19 | Redemption | The Peoples Shield |
Rebirth
|
Another Lie
| Tatsumi ~ Akame ga Kill
Chosen Human 2:
Open
[Gif]
Name | Female | Age | Aspect | Power| Weapon | Face Claim
Chosen Human 3:
Neil Aramis | Male | 21 | Vengeance | Power | Weapon |
ઽ૮૨α
| Kinjou Shirasu ~ Donten ni warau
Chosen Human 4:
Kaori Matsushita | Female | 18 | Vanity/Pride | Power | Weapon |
ボクセルちゃん
| Ryuuko Matoi ~ Kill la Kill
Chosen Human 5:
Alexander Caldur | Male | 23 | Loyalty | Power |
Peirasmos
|
Diarmuid O'Dyna
| Archer ~ Fate/Stay Night
Chosen Human 6:
Ikari Kimidori | Female | 17 | Rage | Energy Blasts |
Mizuchi
&
Tōgyū
|
☿Urania☿
| Tsubomi Kido ~ Mekakucity Actors
Chosen Human 7:
Manji Takezo | Male | 26 | Detachment | Secular Blade |
"Typhoon follows
the Breeze"
|
Syao4500
| Musashi ~ Vagabond
Chosen Human 8:
Teruko Himura | Female | 21 | Resolve / Determination | Butterfly Crest | Weapon |
Check Mate
| Soifon ~ Bleach
***
Pre-awakened
- Those chosen by the Soulstone who have yet to realize their power and weapon both:
Note: Each Pre-awakened travels with one, or a group of, chosen. It is encouraged to organize this with other players in the OOC.
Pre-awakened 1:
Arn Grimr | Male | 20 | Perseverance | ??? | ??? |
JEDH3
| Kenichi Shirahama ~ History's Strongest Disciple
Pre-awakened 2:
Yuki Miyazaki | Female | 16 | Innocence/Kindness | ??? | ??? |
ᏝᏋᎥᏗ
| Kagome ~ Inuyasha
Pre-awakened 3:
Kaida Reika | Female | 18 | Selflessness | ??? | ??? |
BurningDark
| Erza Scarlet ~Fairy Tail
Pre-awakened 4:
Shizuku Masako | Female | 20 | Justice | ??? | ??? |
Rhianoue
| Sakura Haruno ~ Naruto
***
Humans
- Ordinary humans, they have no powers to speak of... but they don't have to worry about unwanted attention due to their weapons or powers. Even normal humans can have the resolve to fight with everything they have and chosen or not, they are not to be under-estimated:
Note: Each Human travels with one, or a group of, chosen. It is encouraged to organize this with other players in the OOC.
Human 1:
Molan Lassiter | Male | 25 |
Shi Wei
|
CJL1290
| Kyoya Hibari ~ Reborn
Human 2:
Name | Female | Age | Weapon |
Byte
| Shura Kirigakure ~ Blue Exorcist
Human 3:
Name | Male | Age | Weapon |
ZenMon
| Shichika Yasuri ~ Katanagatari
Human 4:
Zianro Azura | Male | 22 |
Draconil, Sword of The Blessed Dragon
|
Firewind
| Casshern ~ Casshern Sins
***
The enemy
- The world is filled with strife and it isn't getting any easier for people to survive, with the Lumina Fang, criminal organisations and the blood moons monsters causing distress and sadness on all fronts... the holders of the Soul Blades pose a threat to these individuals for one reason or another and soon enough a clash of interests is certain to occur:
The King of Tarantia:
NPC
Jurgal Crucible | Male | 67 |
Royal Greatsword
| NPC | Charles Zi Britania ~ Code Geass
The Criminal Leader of The Black Sparrows:
NPC
Naga | Male | Late Twenties (Unknown) |
Sparrows Talon
| NPC | Mugen ~ Samurai Champloo
???:
??? | Female | ??? (Looks to be late teens) | ??? | ??? |
Murasame: The Demon Blade
|
Another Lie
| Akame ~ Akame Ga Kill
I know this is long winded but please read it all. These rules are important!
I want to keep this roleplay as organised as possible... I want it to do well, obviously being its creator, and as a counter-measure to failure rule breaking will not be tolerated. Breaking one of the rules listed here will result in an infraction which I will be keeping track of, two infractions leads to a serious warning, two more infractions and your character will be killed off permanently in the RP and no further characters created by you will be accepted for the remainder of the RP. This system in my opinion is harsh but fair and do no think I will not be enforcing it to full effect from the get go.
As always the standard rules regarding the site apply, as well as the following:
-Posts must be a minimum of 500 words at least, nothing under this will be recognized as valid in the story.
-You are required to post at least once a week, if you do not post within two weeks without any explanation then your character will be killed off, regardless of infractions received. I'm not cruel however... and if you give a valid reason before hand then no action will be taken against you.
-If a character is
"speaking"
or
"thinking"
, said text is to be shown in the
colour
of the character doing the speaking/thinking... as well as this, speech is to be in
bold
and thought is to be in
italics
. Unsure of a characters exact speech color in terms of HTML? Check their profile.
-Posts are to be written in third person past tense, to avoid confusion.
-Anime pictures only please. I don't want any real life pictures for characters. Why? I like anime I guess.
-Characters may be of any age that allows them to think and act for themselves (so we'll say from 14 or so onwards) but at the same time the characters must have abilities that make sense for their age... basically if I see any eight year old master swordsmen then that character is getting denied.
-No character is perfect, it's the same with real people... and as a result making characters with flawed personalities makes things much more interesting. However, the typical brooding hero with a dark past and lust for vengeance is more than a little cliché. This RP is based around structured creativity so be creative... I won't crucify you if your character is a bit cliché but come on... at least TRY to be different. Oh, the password by the way is "SoulStone" so best remember that.
-There are only humans in this world, as far as sentient beings go, sorry all you elves and dwarves out there.
-NPCs, unless specified in an OOC thread I will create, are considered usable by all other players and can be controlled at will.
-I. LOVE. PLAYER. INTERACTION. Seriously, post in the OOC often, work together on joined/collaborative posts on writing pads, make friends and bonds with your fellow RPers and don't leave anybody out! Lack of interactions and communication between players is the main cause of death in most RPs so avoid it and actually be social!
-Have fun. Seriously, do... and if you're not having fun then inform me. Game Masters these days tend to treat themselves like just another player but that really isn't the case. If you have a problem with the RP be it with general interest or something else then please consult with me rather than disappearing off the face of the Earth (I've done it myself, I know that it happens.). No matter how small the problem may seem I will work with you to sort it out.
12 posts here • Page 1 of 1
12 posts here • Page 1 of 1
Arcs are bundles of posts that you can organize on your own. They're useful for telling a story that might span long periods of time or space.
There are no arcs in this roleplay.
There are no quests in this roleplay.
Here's the current leaderboard.
There are no groups in this roleplay!
Welcome home, Promethean. Here, you can manage your universe.
Arcs are bundles of posts from any location, allowing you to easily capture sub-plots which might be spread out across multiple locations.
You can create Quests with various rewards, encouraging your players to engage with specific plot lines.
Settings are the backdrop for the characters in your universe, giving meaning and context to their existence. By creating a number of well-written locations, you can organize your universe into areas and regions.
Navigation
While not required, locations can be organized onto a map. More information soon!
There are no groups in this roleplay!
By creating Collectibles, you can reward your players with unique items that accentuate their character sheets.
Once an Item has been created, it can be spawned in the IC using /spawn Item Name (case-sensitive, as usual) — this can be followed with /take Item Name to retrieve the item into the current character's inventory.
Give your Universe life by adding a Mob, which are auto-replenishing NPCs your players can interact with. Useful for some quick hack-and-slash fun!
Mobs can be automated spawns, like rats and bats, or full-on NPCs complete with conversation menus. Use them to enhance your player experience!
Current Mobs
No mobs have been created yet.
Locations where Mobs and Items might appear.
You can schedule events for your players to create notifications and schedule times for everyone to plan around.
Add and remove other people from your Universe.
The Forge
Use your INK to craft new artifacts in Crossing Blades. Once created, Items cannot be changed, but they can be bought and sold in the marketplace.
Notable Items
No items have been created yet!
The Market
Buy, sell, and even craft your own items in this universe.
Market Data

Market conditions are unknown. Use caution when trading.

Quick Buy (Items Most Recently Listed for Sale)
"The Capital city is a place of peace for my people... that at least should never change." ~ King Crucible
"The open wilds are a dangerous place, monsters, bandits, Lumina Fangs and worst of all, me! Haha!" ~ Naga
"You shouldn't be here..." ~ Tamashi Kugutsu
"A place where the stars reflected on the crystal clear water. Our people were the kindest but also the most naive . . . that's what led to our downfall" ~ Ikari Kimidori
"It's a sad place that tries to fix itself but only becomes worse after every attempt." ~ Shizuku Masako
Find Me
"It was nice growing up here, not like some other poor village that struggled to get by. It's such a nice place... that every bandit in the area really seems to want it." ~ Molan Lassiter
"It's a simple place... that's true enough. But it's my home and that means more to me than any big city lights." ~ Yohana Saiko
"Not just my home, but the home of Truth. Within these walls, there is no deception." ~ Arn Grimr
"I guess you could call it a port- it's more like a gossip hub on water." ~ Kaida Reika
Discussions
Topics

Replies
Views

Last post
Most recent OOC posts in Crossing Blades
There have been no posts in the OOC topic for this roleplay!