---
---
"I will find all of the Soulstone's secrets; when my book is complete, the world will know everything."
---
♦ Theme Songs ♦
(Optional, but fun to have.)
Normal ~
Man of Steel - Fired Earth Music
Fighting ~
Facing the Danger
Emotional ~
The Red Truth - Keith Kenniff]
---
Ⅰ Full Name: Ⅰ
Molan Lassiter
Ⅱ Age: Ⅱ
25
Ⅲ Gender: Ⅲ
Male
Ⅳ Sexuality: Ⅳ
Heterosexual
---
Ⅴ Hometown: Ⅴ
"Maones"
(May-O-Nes)
Maones is a rather prosperous village with a decent population and above average wealth, and is miles away from Tier Lumina. Different types of trade goes through and the village is know for being one of the fastest growing in the area. People live happy lives there, and hunger is never usually a problem. Unfortunately, the bands in the area don't want them to have nice things. Several bandit attacks have happened to the village, but most were repelled due to the village's decently trained guard. The bandits have all decided to group together and attack as one massive group in hopes of picking the place clean. With that, and the Saturday attacks, rumors of the village's struggling defenses has reached Tier Lumina, and people hope that it will continue to function properly.
Molan still lives here, but is constantly traveling. Every now and then he comes back to see family and friends.
---
Ⅶ Face Claim: Ⅶ
(Kyoya Hibari - Reborn)
Ⅷ Role: Ⅷ
Human 1
---
Ⅰ Hair Color: Ⅰ
Black
Ⅱ Eye Color: Ⅱ
Dark Blue
Ⅲ Skin Tone: Ⅲ
Average light colored skin
Ⅳ Height: Ⅳ
5'9"
Ⅴ Occupation: Ⅴ
Writer - Molan is actually an accomplished writer before he set out on his Soulstone journey. His works are mostly about superstitious things, legends, and fables. He has a decent following, and ever since he announced he was writing a book about the Soulstone, his fans have been waiting in eager anticipation.
---
Ⅵ Primary Weapon: Ⅵ
Shi Wei means "humanity is remarkable or heroic". At first his sword didn't have a name, but he recently named it after seeing humanity fight back against all of it's problems, even though their success is... questionable. At least they're still standing right?
Shi Wei is a two handed Chinese Jian straight sword. There isn't anything too special about it, other than Molan's father passed it down to him when he turned 18. He also trained him on how to use it as well, but Molan didn't think he would need the training until the crime rate soared through the roof and beasts started attacking everything. He uses it in a swift precise style, switching up between slashing and thrusting to keep opponents guessing, while mixing sidesteps and short dashes to make sure he stays defended. He makes sure it stays in good condition, despite the fact it's not used as often as the average warrior; he's a writer after all.
Ⅶ Secondary Weapon:Ⅶ
Xue & Ling are twin bladed tonfas, Xue meaning "studious", and Ling meaning "clever'; two traits of Molan that he has pride in. He has had these since he was a teenager, and hung on to them even after his father gave him Shi Wei. He uses them when he needs a faster, more defensive style.
Ⅸ Non-Combat Skills: Ⅸ
➣Writing - Molan writes both professionally and for fun. He is well versed in writing and speaking, and uses those skills to talk his way out of a jam, or barter with others. This skill is a big reason why he doesn't fight often; most of his would be opponents end up being talked out of it. Molan wanted to be a writer from when he was young; to tell the tales of the world. Years of practice have brought him to this point, and he plans on using it to the best of his ability.
➣Cunning - Many people who've met Molan would tell you that he's a pretty crafty guy. He is a quick thinker, and even a bit manipulative and won't hesitate on trying it if it benefits him. He would be good at combat tactics if he fought more often.
➣Navigation - Molan travels around a lot to find the materials and sources for his books. He has been around well enough that he's picked up some traveling tips and tricks to help find his way from being lost, or for getting through areas (usually safely).
---
---
Ⅰ Personality: Ⅰ
♡ Curious ♡ Crafty ♡ Tactless ♡ Relentless ♡ Eccentric ♡
Molan is very serious about his work, which is why you will normally spot anything about a smile on his face; work comes first. He is a generally a good guy and doesn't mind talking to others. He however, lacks any tact; if there is something he needs to tell you, he will just tell you, regardless of your standing or if it would offend you or not. People would tell him that he needs to consider what he says before he says it, but he would usually reply about how they needed to hear the truth, whether it hurt or not.
Molan is rather neutral in his morality; just do what takes you to another day. He will do anything it takes to reach his goals. He isn't heartless however, and won't do anything heinous like killing a child. Bribe, convince, (or even if he thinks he can take them) threaten, he won't lose any sleep on having to step on a few toes if necessary.
---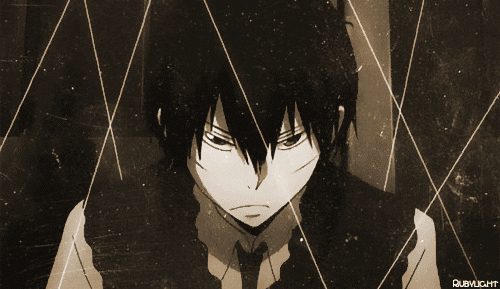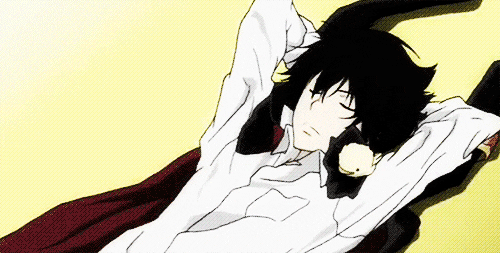 Ⅱ The Reason Why: Ⅱ
Molan is currently writing a book called "Secrets of the Soulstone". What better way to get information for research other than traveling with one of the Chosen by the Soulstone itself? Surely following and interviewing them would gather information straight from the source of this madness, and if they found the Soulstone itself...? It would be everything he needs. Seeing the Soulstone in person would be the only way to sate his morbid curiosity.
Ⅲ Biography Ⅲ
Molan was born and raised in Maones, a wealthy village. His life was peaceful, and nothing seemed to bother him or his village. That was the problem however... his life was comfortable, but boring. He started reading about all of the mysterious powers in the world: superstitions, spirits, shadow organizations, and myths. It fascinated him and made him wonder about the outside forces that could be controlling this world he lived in.It was soon decided that at the age of 10, he decided to become a writer; and author of the tales and stories of the unseen. At first his parents thought it was a silly kid's dream, but when Molan wrote his first book at 16, it became a hit at his village. Soon, his work spread to all the nearby villages and beyond. A following rose for him, all eager for his next entry. He continued to write for several more years, each one being received well by the public, and the extra money flowing in was icing on the cake.
Now 25 years old, he has written enough books to start worrying about new material. He had always wondered about the Soulstone, the one myth he had trouble gathering information for. Where was he supposed to get a lead for such elusive and hidden information? Then... it happened. Beasts started attacking, bandits and thieves rose with the crime rate, and rumors of the Soulstone once again fresh on everyone's minds. This was his chance, a chance to write the one book he always wanted. He announced his next work in progress, and packed his bags to go and travel, searching for any clues that could lead him to the Soulstone, curiosity for the truth leading his every step.
---
---
♥ Love Interest: ♥
None currently.
✦ Characters Opinion of Other Characters: ✦
-Chosen 1:
-Chosen 2:
-Chosen 3:
-Chosen 4:
-Chosen 5:
-Chosen 6:
-Pre-Awakened 1:
-Pre-Awakened 2:
-Pre-Awakened 3:
-Human 1: "I'm no one important; I'm just the curious messenger to the masses."
-Human 2:
-Human 3:
✛ Extra Bits: ✛
Other - When you get to know him, he's kind of...
immature.
Dialogue
&
Thought
Color -
#08088A
Portrayed By - CJL1290
---
---
"Why would I risk my life to find this information? I have a serious curiosity and fascination with this Soulstone. I hunger for the knowledge, to know it's every secret. The world's just lucky I'm generous enough to share."