---
---
"Hope and faith are close relatives, inspire hope and the faith that everything will be alright will follow."
---
♦ Theme Songs ♦
Normal ~
Everybody wants to Rule the World - LORDE
Fighting ~
Gravitation - Angela
Emotional ~
This is My Road - Kanon
---
Ⅰ Full Name: Ⅰ
Zianro Azura
Ⅱ Age: Ⅱ
22
Ⅲ Gender: Ⅲ
Male
Ⅳ Sexuality: Ⅳ
Heterosexual
Ⅴ Hometown: Ⅴ
Tier Lumina, but has been away from home for quite some time.
Ⅶ Face Claim: Ⅶ
(Casshern - Casshern Sins)
Ⅷ Role: Ⅷ
Human 4
---
Ⅰ Hair Color: Ⅰ
Brown
Ⅱ Eye Color: Ⅱ
Greenish Blue
Ⅲ Skin Tone: Ⅲ
Pale
Ⅳ Height: Ⅳ
5"11
Ⅴ Occupation: Ⅴ
Stable keeper (7-13), Mercenary Apprentice (13-17), Mercenary (17-22)
Ⅵ Primary Weapon: Ⅵ
(Humans only)
A weapon forged long ago by his ancestors, this blade has passed from father to son in a respectable manner, the knowledge of how the blade was forged was lost as the generations passed. What was once a possible feat of metalwork has turned family heirloom and storied origins. His grandfather claimed a Powerful Spirit forged the blade, whilst his father claimed a dragon heated the metal with his breath and demanded a sample of the ancestor's blood to help quench the metal. Stories aside, Draconil is a robust blade built to last and is still sharp.
Ⅶ Secondary Weapon:Ⅶ
(All roles.)
Na'ari's Bite
Named after his ancestor upon recieving it, this Crossbow was given upon his graduation from his apprenticeship when Zianro became a full fledged Mercenary at Arms, for intent of having a ranged weapon against more then one enemy if they're at a distance. He uses it sparingly as bolts to him are expensive to get.
Ⅸ Non-Combat Skills: Ⅸ
(Not every skill a character has is SPECIFICALLY combat related, list three skills that your character has outside of battle and try to give a paragraph about each.)
➣ Horse Rider- Being brought up initially as a Stable Keeper, Zianro learned how to ride a horse. He rides to be efficient, and with a healthy relationship with the horse he's riding. Zianro also can tell what a horse's behavior is, if for example it is bucking or out of control in the stables, he'd have to find a way to calm the poor beast.
"Calming a Horse is harder then it looks."
➣ Cartographer- Maps were a favorite part of Zianro's Apprenticeship. He loved reading maps so much he decided to make his own map, charting the trails and rest stops the Mercenary Band went through. He still keeps the first map he made and is still adding stuff to it. Because of this any new shortcut or trail is added to the map he carries.
➣ Minstrelsy- In the layman's term, he is a natural at singing. Some of his specialties are songs passed down in his family. Tales about Na'ari, the Mysterious Forger of Draconil, and merry tunes still sung to this day. He knows a few hymns having to do with the Soulstone, but in recent times, hasn't had the spiritual strength to sing them due to the amount of disbelief in the world. He is known because of this talent, to be a very good storyteller and entertainer at the same time.
---
---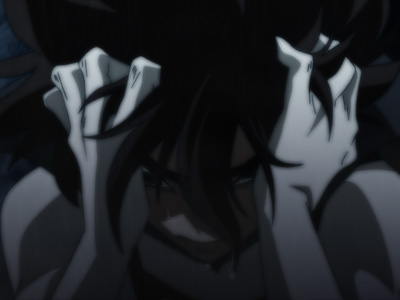 Ⅰ Personality: Ⅰ
♡ Good Natured ♡ Fierce ♡ Understanding ♡ Hopeful ♡ Tortured ♡
When one first encounters Zianro Azura, one would find that he's one of those mercenaries who loves to make others around him smile and laugh whilst he himself keeps a straight face. His humble origins and attitudes give him away as a person had a lust for life and all it's positive points, whilst poking fun or criticizing the bad. He loves friendships and tries to make them wherever he travels. Zianro treats these friendships almost as if they're holding him afloat in a turbulent world of sorrow and grief. He doesn't tolerate sadness or injustice and is willing to fight the causes wherever he finds it.
But everyone has their dark side, and Zianro's is his own mind. The reason he became a Stable Boy, and then later, a mercenary, was because he was born with a disability that makes him unable to fully understand the body languages of people, only the basics of it he can fully comprehend. He is easily frustrated at times, and when he himself gets upset or angry, he acts almout hostile to anyone, for only a few brief seconds before if it's a friend, would stop and apologize, and then sit alone, drowning his sorrow with food and drink. He finds it ironic, that he can understand other's sorrows and make them feel at ease, but can never fully save himself from his own inner demons.
---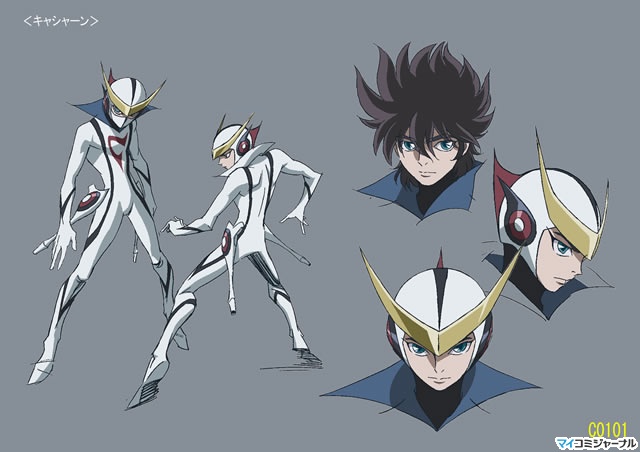 ---
Ⅱ The Reason Why: Ⅱ
Why would he join a Chosen on their quest for the SoulStone? For a variety of reasons, one being to finally have peace within himself. Another would be he wants to find the truth of his family lineage and figure out why Na'ari would fashion a sword, only to pass it down to his son and so on until him. The last and final reason is to find a way to stop the horde of monsters from appearing every week and save many lives, hoping to finally restore what humanity had lost; hope itself. With Hope comes faith and The SoulStone is the prime example of Faith. He doesn't know if it truly exists or not, but he knows it does, and he's going to help find it.
Ⅲ Biography Ⅲ
Zianro Azura was the youngest and only son in a family of seven. His father was a successful tavern owner complete with stables, shop, and meeting areas for society. Zianro had no clear sign of inheriting the family business since his eldest sister married when he was six, but was told he would inherit something very special and close to the very core of the Family. But before he could have it, he had to earn it. This lead to his career as a stable boy, tending to the horses of guests that had travelled by that transportation. It was here he learned how to ride horses and learn their behavior, his first real passion. The years went by and Zianro grew older.
At age fourteen, he worked at the stables and saw a robber attempting to steal from a client at the inn. The attempt was stopped by a visiting Mercenary who had the most intimidating stallion he ever saw. Close behind him was the Mercenary's posse, of nearly sixty men, all veteran fighters. The leader was actually an old friend of Zianro's father and came to collect on an old debt of teaching one of his children to be a fighter. To choose, he acted rude and harsh towards another client and accused his father for keeping low lifes in his tavern, and Zianro, who was inside resting from work, reacted almost out of his own nature to save the client and punched the man square in the jaw. The mercenary laughed and patted Zianro's shoulder.
"You Pass!"
, was the shout by the mercenary, who wasn't after any of his sisters, but for Zianro and Zianro alone.
It was then his Father took Zianro aside, and presented him with Draconil, a sword that according to his father was forged by his Ancestor, a man called Na'ari, and was passed down from generation to generation anonymously, usually from father to son, and was used by his grandfather during a Great War. It was then he was taken by the Mercenaries and left Tier Lumina. He lived with the Band for eight years, three years as an apprentice mercenary with odd jobs and little opportunity to test his sword in a real fight. He kept people entertained with his gift of song and storytelling during those three years. At age Seventeen he was presented with a Crossbow and was fully inducted as a member of the group. He participated in many battles during the time of the Bloodmoon. But now, at 22, he has an aching feeling to return to his home. With the rumors of people seeking the SoulStone, he saw it as a way to find another adventure, and began to ride for home.
---
---
♥ Love Interest: ♥
None as of yet, he hopes to find the right woman and to continue the tradition of passing Draconil on to his son.
✦ Characters Opinion of Other Characters: ✦
-Chosen 1:
-Chosen 2:
-Chosen 3:
-Chosen 4:
-Chosen 5:
-Chosen 6:
-Pre-Awakened 1:
-Pre-Awakened 2:
-Pre-Awakened 3:
-Human 1:
-Human 2:
-Human 3:
✛ Extra Bits: ✛
Other - (Anything about your character that doesn't fit into the above categories? List it here.)
Dialogue
&
Thought
Color -
teal
Portrayed By - Firewind
---
---
"Life always has ups and downs. When you hit rock bottom it's always best to get up and start going upwards to nowhere but."