Crossroads Academy is an esteemed private K-12 school, located in Manhattan Beach, California, and serving students in the Los Angeles area. The school consists of three separate campuses for the lower school (grades K-5), middle school (grades 6-8) and upper school (grades 9-12). For students in grades 9-12, the school doubles as a boarding and day school, with about fifty of its students living on campus, and the other fifty percent commuting to the school daily. With an annual tuition fee of nearly $40,000 (without even including boarding fees!), it is no surprise that the school attracts many families from the neighboring wealthy communities, such as Beverly Hills, and other elite communities across the country and world. While it is certainly easier to get into the school with the right connections, and the ability to afford such a large tuition bill, the school does offer scholarships to students who display extraordinary talents in fields such as athletics, the arts, and academics.
----------------------------------------------------------------
Our story is going to focus on the 12th grade boarding students attending Crossroads Academy. Like any high school, Crossroads is filled with the expected drama and romance, and although it is a boarding school, it's not necessarily as structured and strict as one would imagine. A major goal at Crossroads is to prepare its students, especially those in the upper school, for college and the outside world. Therefore, they're given a decent amount of freedom, provided that their parents sign off on all of the necessary forms and paperwork. Students are allowed to bring cars onto campus, like in gorgeous dorms that are pretty much apartments, have an ten o'clock campus curfew on the weekdays, and may sign themselves out of campus for the entire weekend, if they'd like.
---
OOC/Rules
-Hi! Thanks for checking out my roleplay! After reading that short plot, you'll probably get the hint that this is going to be a pretty open-ended roleplay. There isn't a strict plot (although we will be following certain schedules/event timelines), and most of the drama here will be character created and driven. Therefore, I'm looking for writers who can be dedicated and write posts that are long/detailed enough to add to the story!
-Touching upon the above, if you aren't going to be able to post at least three times a week, please do not join. I know life gets crazy for all of this, but I want this to last, and creating a character only to disappear won't be tolerated. To reserve a character, post the face claim that you would like to use in the OOC. Please finish all characters within 5 days.
-I'm not going to be strict with face claims, and I don't mind if you use ones that are considered to be overused. All that I ask is that you make an attempt to make a character that looks like it could be a 17-18 year old. Please, don't try to pin a 30-40 year old as a high school senior.
-Character relationships are going to be an important part of this roleplay, so once your character is accepted, please start messaging other accepted people to work out relationships. We will have a specific thread for that, but creating solid relationships is key here! Drama and depth are more than welcome :).
-Please be original and unique with your characters. As stated, not every character here will be wealthy. Scholarship students will help to diversify the school and plot, so please spare us from making 20 rich, snobby, "I'm better than you" kids. I'm cool with opening up more spaces in each clique, depending on interest, but I'd like to keep each group semi-equal in numbers.
---
Characters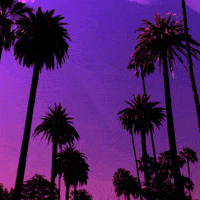 As characters are accepted, they will be added here. Please note that all characters will fall under one of the three social tiers (A-list, B-list, C-list), and that you must specify the tier and group in your profile.
A-list students may fall into one of the following cliques: Royals (think of them as the ones who rule the school, even though they aren't officially the class presidents), and then right beneath them, Preps, and Jocks. The B-list students are typically Thespians, Artists, Wannabes and Hispters. They aren't outcasted by their peers, and generally have strong friend groups, but put more time and energy into specific talents and interests than in socializing as a whole. The C-list students are typically Nerds, Emos, Rebels, Outcasts, and "others", all of whom seem to have been rejected, or seen as "less than equal" to the A and B-listers.
Remember, originality is applauded here! Try to make characters of different cliques. I'm going to set up the boarding situation so that characters are boarding with characters in different cliques, to make sure that everyone is interacting anyway!
As for a character sheet, please feel free to make your own, as fancy as you would like. Especially if I have never written with you before and don't know how you write, please do your best to make your profile detailed so I can see that you can write well :). All that I ask is that you include the following:
Name
Nicknames
Age (16-18 -- all high school seniors)
Sexuality
Hometown
Personality
History
Clique
Taking place in...
Arcs are bundles of posts that you can organize on your own. They're useful for telling a story that might span long periods of time or space.
There are no arcs in this roleplay.
There are no quests in this roleplay.
Here's the current leaderboard.
There are no groups in this roleplay!
Welcome home, Promethean. Here, you can manage your universe.
Arcs are bundles of posts from any location, allowing you to easily capture sub-plots which might be spread out across multiple locations.
You can create Quests with various rewards, encouraging your players to engage with specific plot lines.
Settings are the backdrop for the characters in your universe, giving meaning and context to their existence. By creating a number of well-written locations, you can organize your universe into areas and regions.
Navigation
While not required, locations can be organized onto a map. More information soon!
There are no groups in this roleplay!
By creating Collectibles, you can reward your players with unique items that accentuate their character sheets.
Once an Item has been created, it can be spawned in the IC using /spawn Item Name (case-sensitive, as usual) — this can be followed with /take Item Name to retrieve the item into the current character's inventory.
Give your Universe life by adding a Mob, which are auto-replenishing NPCs your players can interact with. Useful for some quick hack-and-slash fun!
Mobs can be automated spawns, like rats and bats, or full-on NPCs complete with conversation menus. Use them to enhance your player experience!
Current Mobs
No mobs have been created yet.
Locations where Mobs and Items might appear.
You can schedule events for your players to create notifications and schedule times for everyone to plan around.
Add and remove other people from your Universe.
The Forge
Use your INK to craft new artifacts in Crossroads Academy. Once created, Items cannot be changed, but they can be bought and sold in the marketplace.
Notable Items
No items have been created yet!
The Market
Buy, sell, and even craft your own items in this universe.
Market Data

Market conditions are unknown. Use caution when trading.

Quick Buy (Items Most Recently Listed for Sale)
None
Discussions
Topics

Replies
Views

Last post
Most recent OOC posts in Crossroads Academy
There have been no posts in the OOC topic for this roleplay!