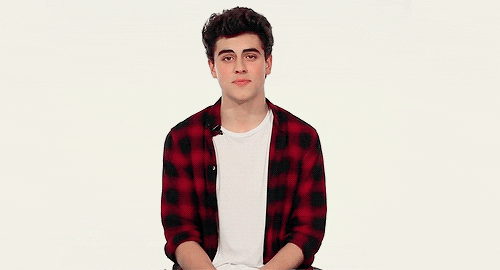 ---
Name


Joseph Vincent Grant



Nickname


Joe, Joey



Age


17



Birthday


December 18th



Gender


Male



Sexual Orientation


Heterosexual



Hometown


Las Vegas, NV

---



Personality


Joseph's personality is a colorful one, and one that is generally consisting of upbeat and welcoming traits. He's an energetic, entertaining and exuberant guy who likes to goof around and have fun. He's definitely easy to be friends with on a surface level, because he makes an effort to treat everyone with true respect and is the kind of person who likes to "break the ice" with people he doesn't know. Things tend to not be awkward with him, or at least they aren't in his opinion, because he knows how to do small talk and make conversation. In fact, when it comes to Joe, conversation is something you're always going to get. It probably falls into the weakness category too, but conversation is definitely one of his strengths. It can take on a negative light in scenarios where people aren't in the mood for it, and he can sometimes be overbearing in the sense that he's always trying to be positive and in a good mood, and realistically, the world isn't like that. People have bad days and sometimes they want to have bad days, and don't want to deal with him in their ear trying to lighten things up. He genuinely tries to be friendly more than annoying, and those people who are actually his friends wouldn't call him annoying, but if you're just an acquaintance with him, the perkiness may come off as bothersome. He doesn't mean it; he just doesn't take himself too seriously.

His academic strengths come in the form of his music and math classes. He's creative and hands on, and understands things better when he can somehow be involved or relate to them. When it comes to math, science and history... well... he just can't relate. He struggles with the basic academic courses and always seems to be slacking somehow. A lot of the time it isn't even on purpose, he just lacks organizational skills and tends to be bad at remembering dates.

---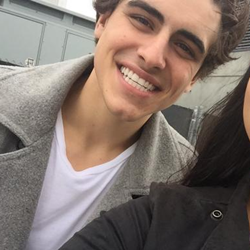 History


The city known for its casinos, one night stand weddings and drunken mistakes is the city that Joe knows as "home". He was born and raised in the wild city of Las Vegas, though to him, it was never so wild. What probably plays a role in that is that he left when he was thirteen, but even before that, it wasn't like every day he was hanging out with street performers and getting lap dances on the side of the road. His childhood was average; mundane, even. His father worked as an elevator mechanic for various hotels and other large buildings in the city, while his mother worked as a server at a restaurant on The Strip. His father had one child from a previous marriage, who is six years older than Joe, but Joe has never met him. Despite being an only child, Joe's family's dynamics were stable and strong. He got along with both of his parents, and despite not having much, his parents loved each other and were happy. They did what they could to make sure that their son went to a good public school, and that he had what he needed to succeed. What they didn't expect was that come fifth grade, when Joe decided to take up the violin as his orchestra instrument of the year, that he would actually be good at it. Not just good... but really good. While his favorite extracurricular activities were still flag football, video games, baseball and wrestling, he didn't compare in any of those fields skill-wise to his skill on the instrument. He went from being the best in his school for his age range, to the best in his school district, and then the city, county and state.

During his eighth grade year, Crossroads Academy approached his family, offering him a full scholarship to the school thanks to his level of excellence on the violin. All his parents had to pay for was his boarding fees, and though it put extra stress on his parents, they couldn't say no to such an offer. His mom had to pick up extra shifts at work and his dad began to work overtime, but they refused to let Joe tell them he wasn't going to go to Crossroads, and eventually, he decided that they were right. He wasn't incredibly smart, and despite what he likes to think, isn't the best athlete on the field, so his musical talents were what was going to take him places in life. Joe has been boarding at Crossroads since the ninth grade.



Clique


Artist

---



Appearance


Joseph stands at 6'2 and has an athletic build that speaks to his routine workouts and sheer enjoyment for being outdoors and exercising. He has brown hair that's long enough that his mother is constantly insisting he get it cut whenever he's at home, but not so long that it falls below his ears. He likes to keep it short enough where he doesn't even need to gel it upwards, but if he's too lazy to get it cut and it does grow that long, he will sometimes gel it.