Name:
Oropher Rovain
Age:
Looks to be about 26 years old, however he's much older as merpeople have extremely long life spans
Appearance: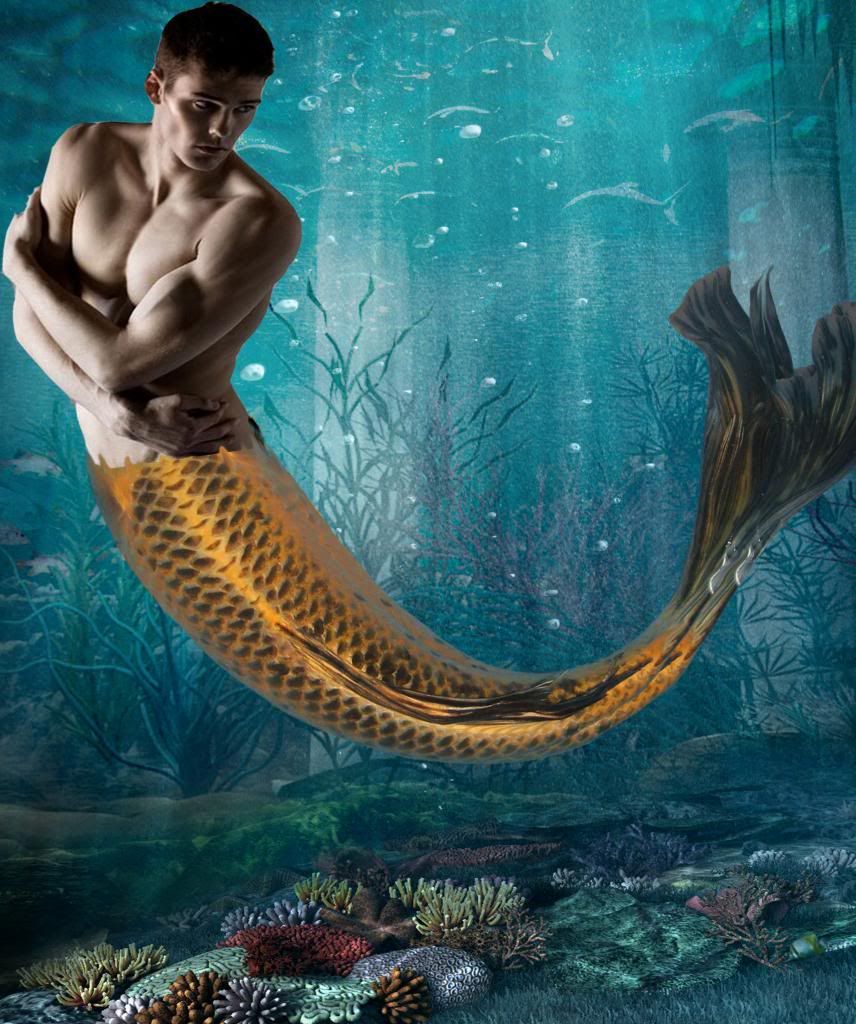 (Note that in this continuity, the tails and fins of merpeople can change in coloration and fin count depending on various circumstances.)
Build: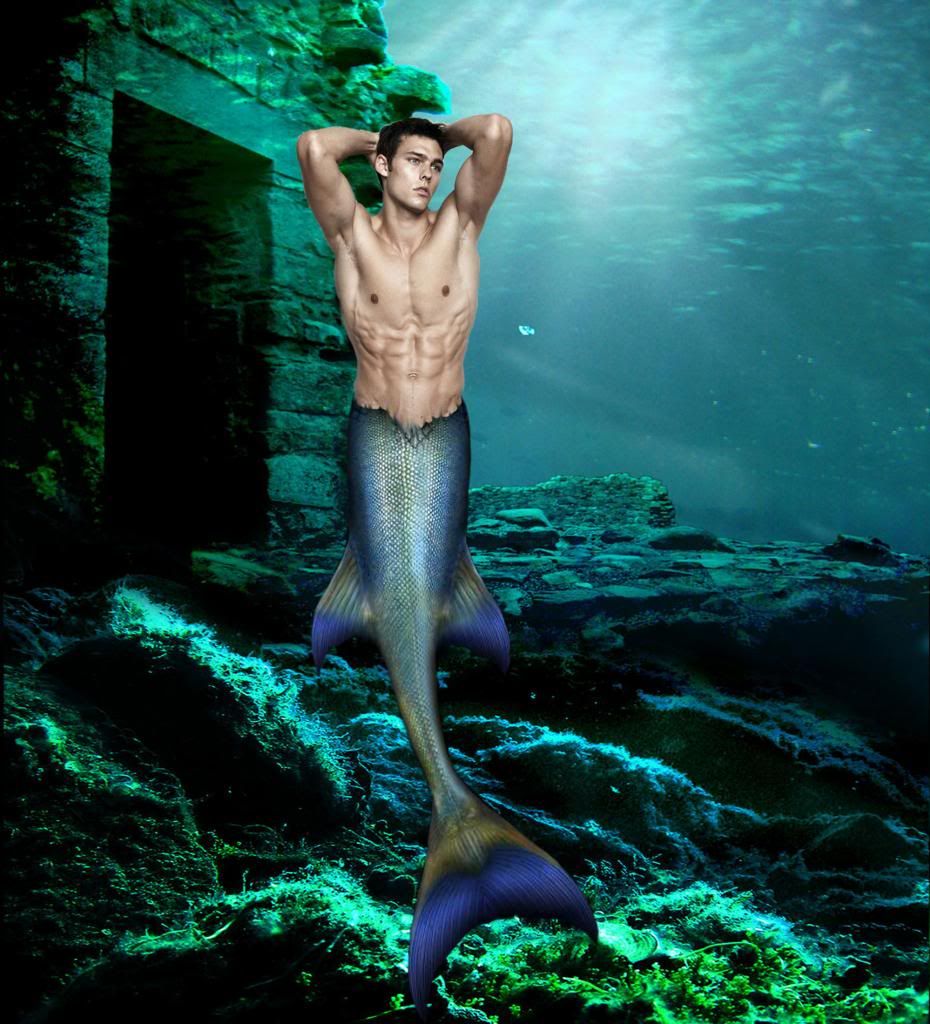 lean yet thin. He hase very well defined muscles. He is of average height but it is hard to measure when he is hovering above the ground in a non-upright position.
Personality: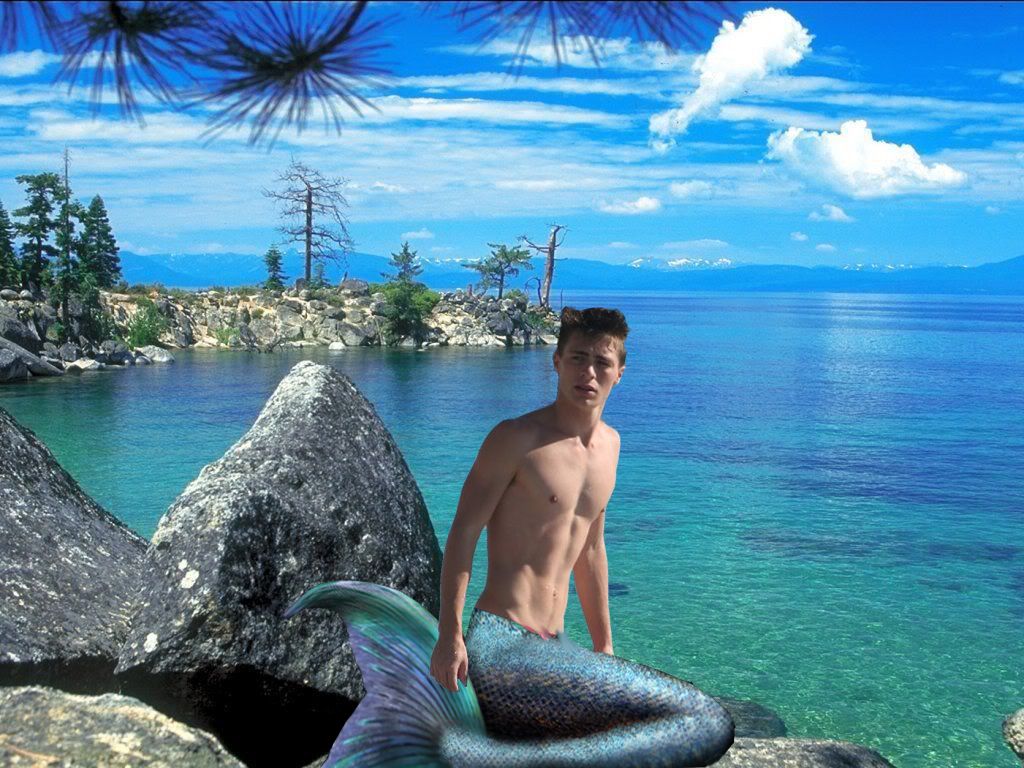 Oropher is quite vain and has a tendency toward arrogance. He takes much pride in being a strong merman. He's very protective of other merpeople and feels that humans are highly problematic for merpeople. He is very much the big brother type, and will do whatever it takes to look after those he cares for. He will not hesitate to leap into danger if it means defending someone or his honor as a merman. He won't stand for a human showing him up.
Oropher has dissected the world and it's workings to a Merperson's understanding. He can be gentle when he trusts you and fierce when defending something against you. He dislikes humans and generally does not trust them. He has many personal fortitudes but once you gain his trust he is a very loyal and gentle friend. Aearion is unable to control his curiosity for things that are new to him at times, which can result in a somewhat childlike behavior. Oropher can be very romantic and likes to show off for one he likes, Rumil for example.
Where they live: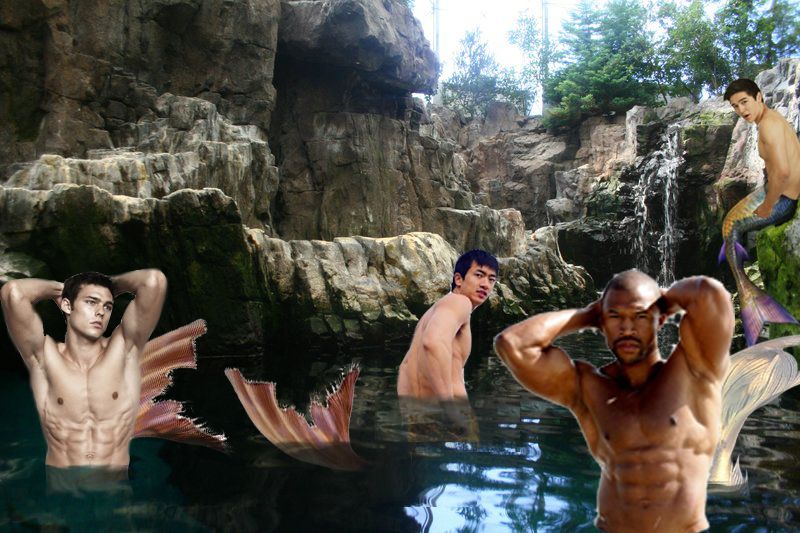 Most Merpeople frequent the Mermen's Lagoon at the southern seaside boarder of the Mildorian Region. Merpeople are capable of travel across the map via a network of underwater caverns and tunnels that lead to bodies of water across the world. Travel from polar ends of the map can be done in less than a few short days. Therefore, merpeople could possibly be spotted near any large body of water.
Oropher lives in the Mermen's Lagoon located on the southern edge of the Mildorian Kingdom area. He is originally from the Australian Sea.
What/ who they are:
The merpeople are known to be a reclusive and mysterious race. They dislike much of the land kingdoms and do not trust humans at all. They are fine with the subjugation of the human race by the land dwellers. They are very territorial over the lands waterways. Lagoons and lakes are generally known to be gateways to their network of underground waterways which lead to the oceans. Those who are unfortunate enough to get caught in their spell could wind up drowned or crushed in their grasp. Swimmers and passersby's should beware that merpeople often hide in large underwater clams waiting for the opportune moment to strike with the shot of an arrow
Oropher is a merman commoner with the social rank of Siren. A merman or mermaid with a Siren rank is gifted with special enchanted vocals. They are capable of singing songs that amplify and or alter the emotional state of others. If used for war purposes, a merman's song could strengthen an army 10 fold or weaken the enemy. Their songs can be used to enchant others.
He is also the sworn brother of Rumil Arato. They are both very close, he has strong feelings for Rumil.
History: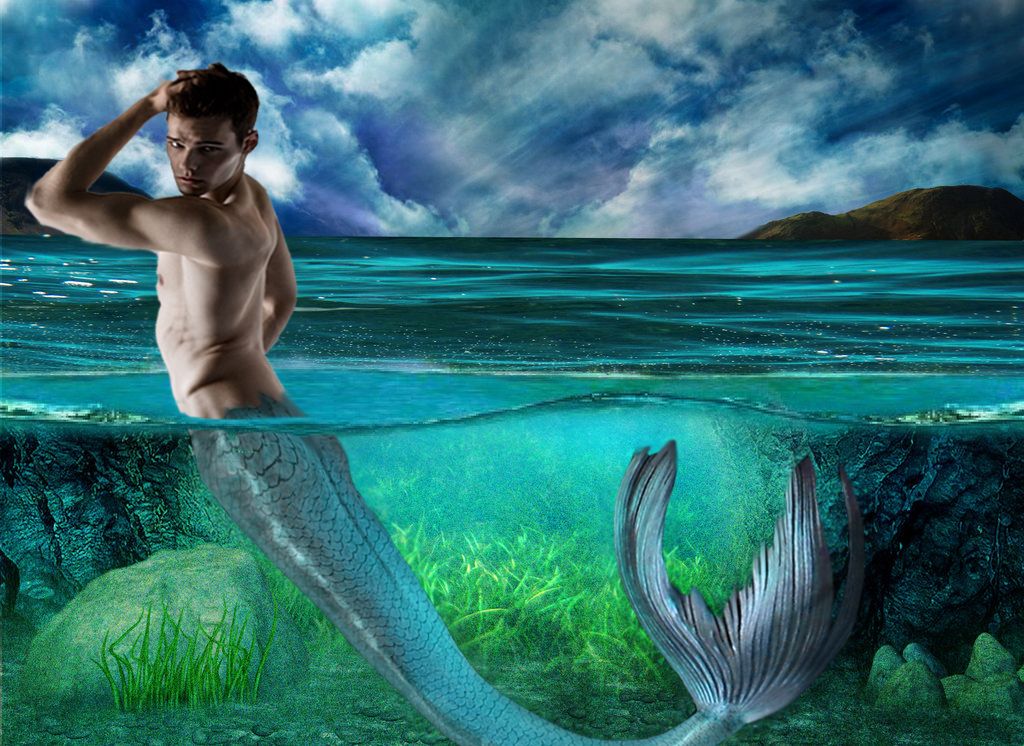 Oropher Rovain was from the Australian Sea and spent much of his early years there idling away his time. He would often participate in mermaid and mermen attacks on humans that were too careless near the waterways. They were very territorial over the Australian Sea and the surrounding waterways. Oropher was is the son of a mervillage chief.
At the beginning of the Sword and Shield War the humans fought, Oropher participated indirectly by striking down any warriors that came near the waterways. He lost his father during a skirmish that followed a surprise attack on soldiers gone wrong. Oropher decided to relocate from the Australian Sea to the Mermen's Lagoon located on the southern border of the Mildorian Kingdom. There he met Rumil Arato and the two eventually became sworn brothers. After the Sword and Shield war ended and Mildorian was dwindling in population, Oropher decided to remain there and began to claim the seas in that area, terrorizing pirates and sailors alike.
He has a vendetta against humans for murdering his father and wishes to strike a major blow to mankind. He has gathered many mermen under his campaign to cause as much trouble for humans as possible. He wants to make a world safe for merpeople and especially the merperson he cares for the most, Rumil. He thinks Rumil is foolish for having 'loved' a human, little does he know that Rumil isn't exactly over his former human love.
Skills: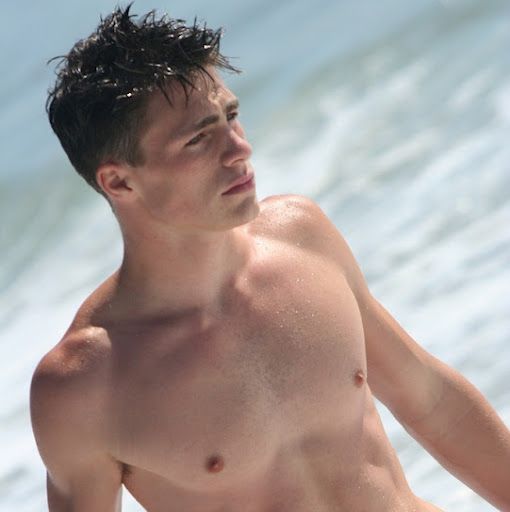 Merpeople are capable of breathing underwater and above water. They also have the ability known as hydrokenisis, the ability to control water. Merpeople can create geysers to small tidal waves even on land if they have the proper energy. They must however have a nearby water source available or a water rune affixed to them.
Merpeople are able to travel on land via levitation. To achieve this feat they coat their tails in a thin layer of water. Using their hydrokinesis a merperson can levitate the water particles causing them to float above the ground as if swimming on land. A merperson's land mobility generally lasts for about three days. After three days a merperson is likely to lose the proper hydration needed to sustain land mobility thus he or she should be sure to return to the water to properly rehydrate. Merpeople cannot travel about via levitation while dehydrated. If a merperson consumes a special plant he or she can convert his or her tail and fins into legs and feet like humans'. The effects usually last for about 2 to 3 hours before the legs revert back to a mermaid tail.
Rumil, like most merpeople, is skilled with a bow and arrow and is a keen shot. He is physically strong like most merpeople. He's able to smash tree trunks with the proper strength and strike of his tail. He could crush human bones in his embrace if he tried hard enough. He's very swift, agile and elegant in movement.
Merpeople are also capable of bewitching others with their voices or with their attractive looks. They can make others enamored with them by looking them in the eyes. This is usually how they lure people in to drown them. Their voices are very powerful and enchanting. Their songs can amplify the emotions of others. They are able to project their voices over a very long range, they could be heard over a battlefield of shouting warriors.
Merpeople are weak against earth magic and dry atmospheres. Lack of moisture is problematic for merpeople.
Other:
Oropher is physically stronger and a better fighter than his sworn brother Rumil.
It is believed that a mermaid or merman's kiss could grant a human the ability to breathe underwater for several hours.
It is also believed that consuming the flesh of a merperson will grant a person long life. Quite a few merpeople have fallen victim to those seeking eternal life.