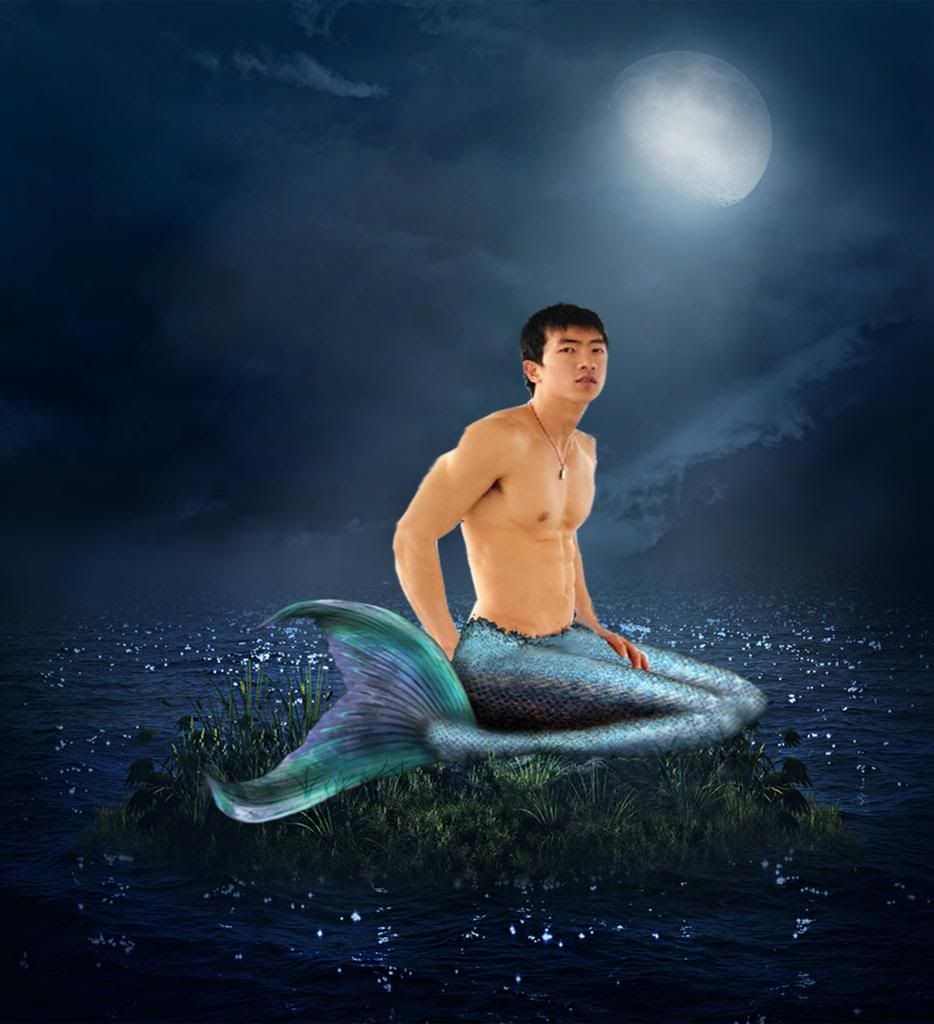 Name:
Rumil Arato
Age:
Looks to be about 26 years old, however he's much older as merpeople have extremely long life spans
Appearance: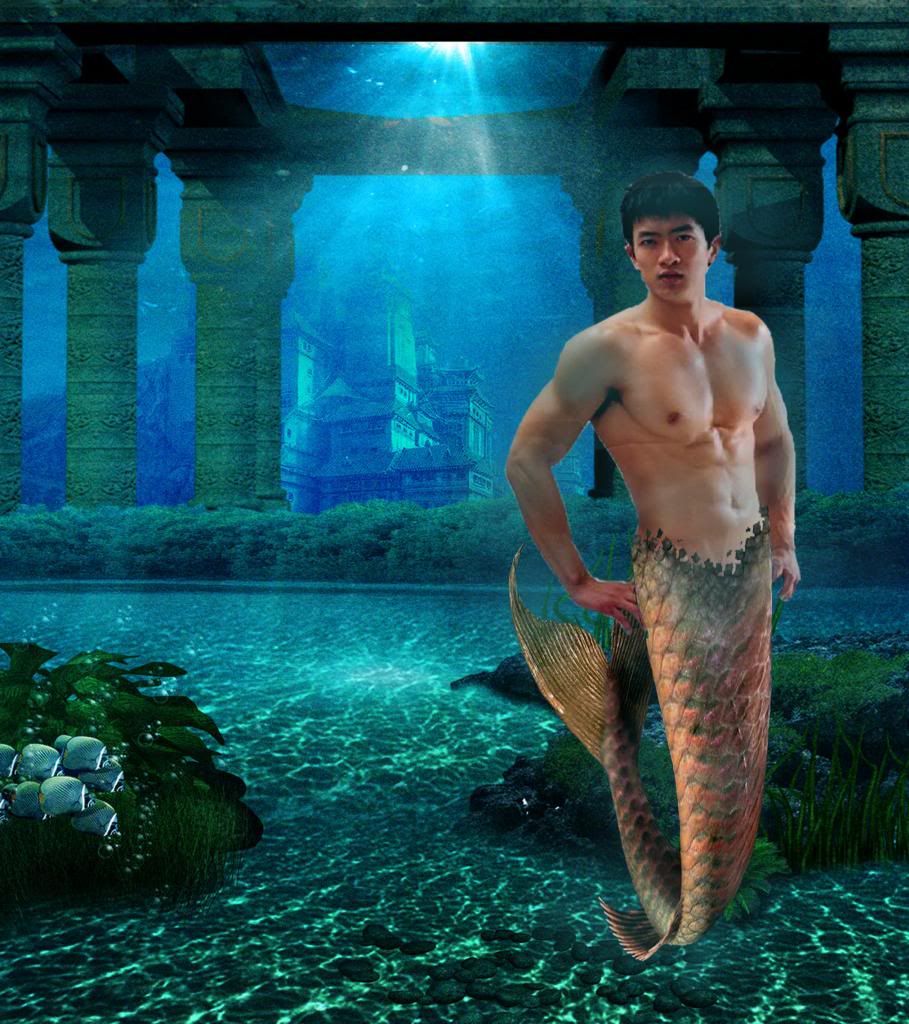 (Note that in this continuity, the tails and fins of merpeople can change in coloration and fin count depending on various circumstances.)
Build: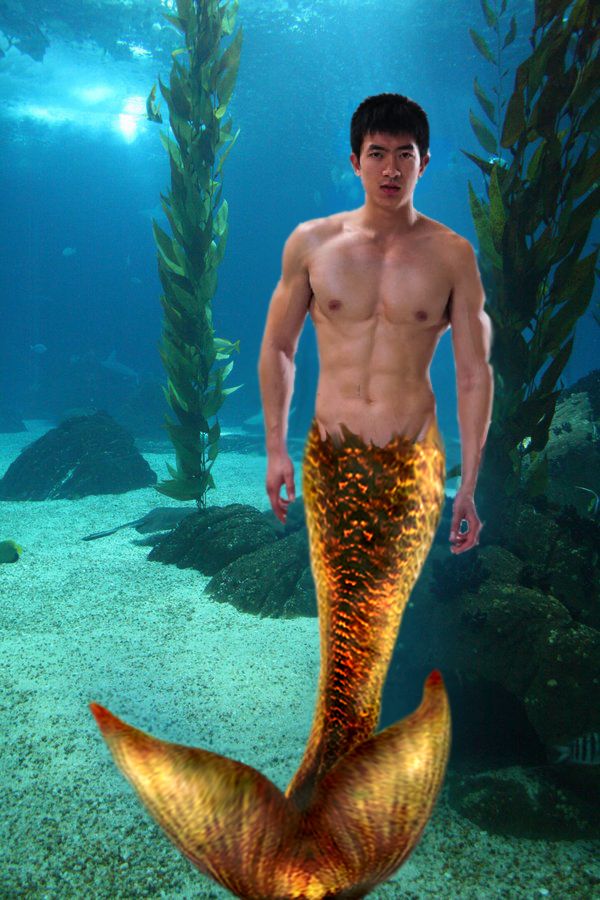 lean yet thin. He is of average height but it is hard to measure when he is hovering above the ground in a non-upright position.
Personality:
Rumil is generally playful and does what he wants. Rumil likes to play games with human beings and he has a history of drowning those he dislikes. There is a highly alluring air about him and he likes to seduce men and women for the fun of it. Rumil prides himself on being appealing, even to the humans he dislikes/ distrusts. A certain degree of vanity is common in young merpeople. Rumil is very carefree seeming, and whimsical. Rumil is not without his flaws. He's easily prone to jealousy and will attempt to prank or even drown those he feels are competition for his looks.
Once you've gained his trust and or cooperation, Rumil is very loyal. He's highly curious about unfamiliar things. He can be a bit timid if he feels something is dangerous and poses a threat to him that is greater than he can handle. Rumil is very smart and cunning. He's a good listener, loves a good story, and is pretty social. He is eager to learn more about the land and its beings and won't hesitate to talk to any creature if he's curious enough, even a human, which most Merpeople despise.
Where they live: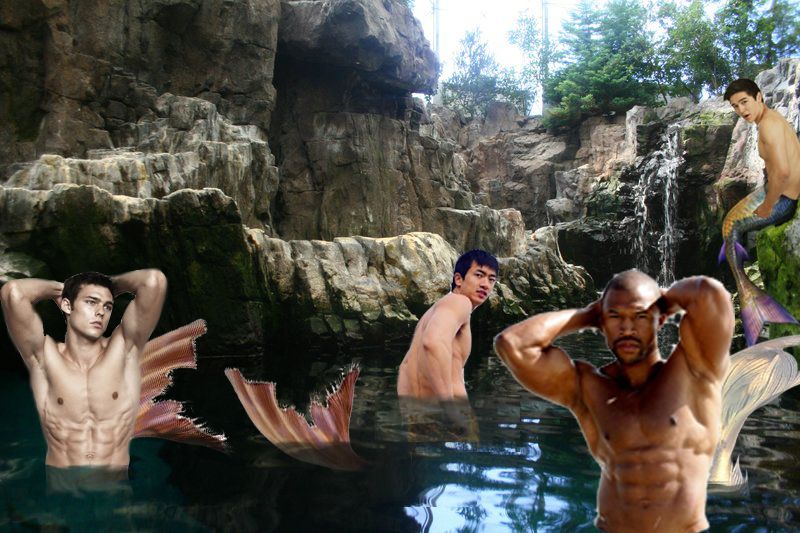 Most Merpeople frequent the Mermen's Lagoon at the southern seaside boarder of the Mildorian Region. Merpeople are capable of travel across the map via a network of underwater caverns and tunnels that lead to bodies of water across the world. Travel from polar ends of the map can be done in less than a few short days. Therefore, merpeople could possibly be spotted near any large body of water.
Rumil was originally from Japan Lake but later traveled to the ocean south of Mildorian and took up residence at the mermen's lagoon.
What/ who they are:
Rumil is merman commoner with the social rank of Siren. A merman or mermaid with a Siren rank is gifted with special enchanted vocals. They are capable of singing songs that amplify and or alter the emotional state of others. If used for war purposes, a merman's song could strengthen an army 10 fold or weaken the enemy. Their songs can be used to enchant others.
History: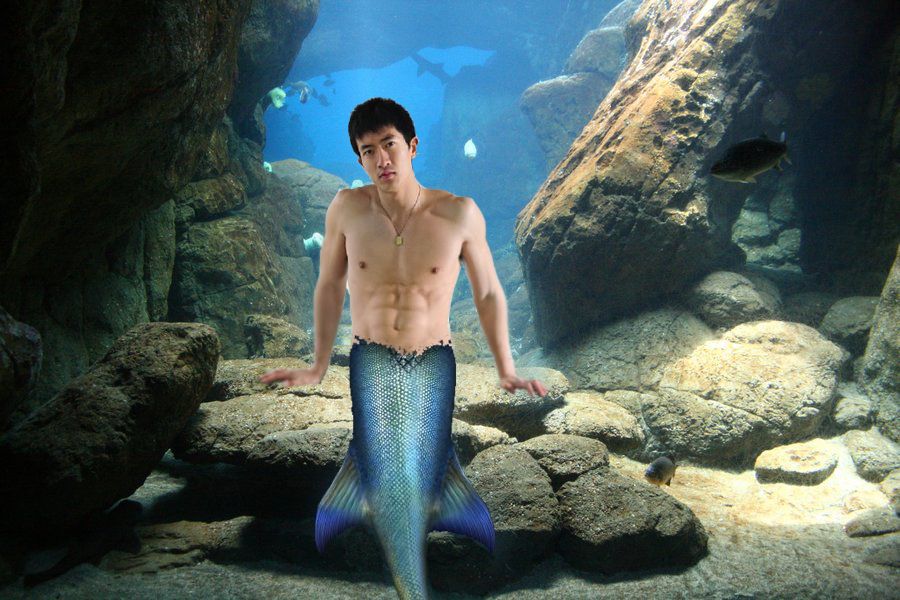 Rumil Arato was originally from the Japan Lake and Great Asian Ocean region which was populated with a small number of merpeople that inhabited submerged castles and cites. He was once captured in a net and dragged onto a pirates ship of Pirates from the Wa Kingdom region. If one consumes the flesh of a merperson, that person will gain immortality. The pirates intended to kill and sell Rumil to those who would pay insanely high prices for immortality. However, there was one crew member onboard the ship that was opposed to the idea of such injustice. The night before Rumil's execution day, the young man saved Rumil by bringing him onto a life boat and sailing away in the middle of the night. He could no longer return to the pirates after such treason and he needed to get Rumil far away from the pirates for survival.
Rumil was initially afraid of the young man because he was a human of which merpeople didn't trust. However the two spoke and Rumil began to trust him. He was honest and of a pure heart. He reached the shore and Rumil refused to return to the sea although the young man suggested such. The two promised to visit one another daily, a promise they kept. The two eventually fell in love and although he lived on the land and Rumil in the sea, they spent much time together. Upon the eruption of the Great Sword and Shield War, the young pirate and Rumil had to separate due to a military draft calling for all young men of Wa to fight for the Kingdom of Wa. Rumil bid farewell to his lover and after being persuaded, left the Wa region for safer waters during wartime.
After some time he visited to the Mildorian area to seek refuge in the Mermen's Lagoon. There he met another young merman named Oropher Rovain. The two became great friends and eventually sworn brothers. During the events of the Sword and Shield War, Fire was set across the map via the True Fire Rune. The Mildorian Kingdom was the safest place to be at the time. Rumil remained with the Mermen of the Mermen's Lagoon as the Mildorian Kingdom began to fall into enchantment and desertion after the death of the corrupt King of Mildorian. With fewer humans around, more mystical beings took up residence in the Mildorian region. Thus Rumil remained with Oropher at the Mermen's Lagoon.
Rumil spends his days lounging around the Mermen's Lagoon and or out at sea. He and the other mermen like to cause trouble for sailors and pirates that sail the seas. The mermen have drowned, seduced or hunted them for sport. Merpeople are generally considered dangerous and dark creatures to people the frequent the waters. But to others they are known as beautiful, playful, and mystical creatures. Little does Rumil know that his lover from the past is in fact still alive, as a bearer of a True Rune.
Skills: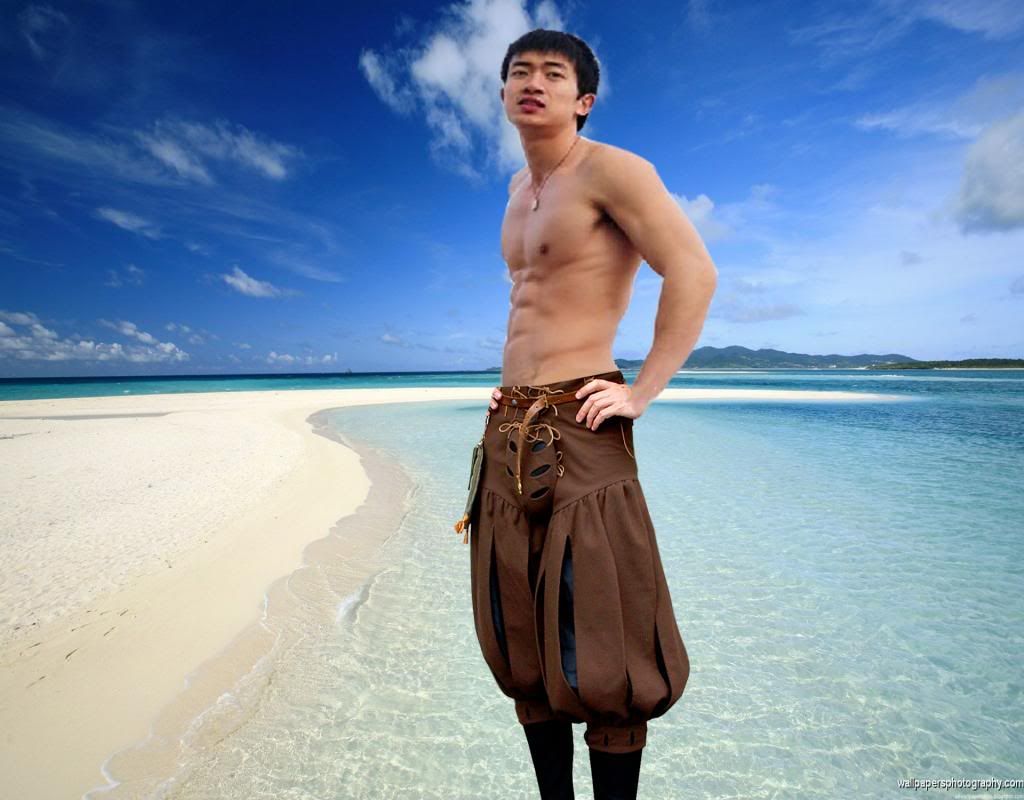 Merpeople are capable of breathing underwater and above water. They also have the ability known as hydrokenisis, the ability to control water. Merpeople can create geysers to small tidal waves even on land if they have the proper energy. They must however have a nearby water source available or a water rune affixed to them.
Merpeople are able to travel on land via levitation. To achieve this feat they coat their tails in a thin layer of water. Using their hydrokinesis a merperson can levitate the water particles causing them to float above the ground as if swimming on land. A merperson's land mobility generally lasts for about three days. After three days a merperson is likely to lose the proper hydration needed to sustain land mobility thus he or she should be sure to return to the water to properly rehydrate. Merpeople cannot travel about via levitation while dehydrated. If a merperson consumes a special plant he or she can convert his or her tail and fins into legs and feet like humans'. The effects usually last for about 2 to 3 hours before the legs revert back to a mermaid tail.
Rumil, like most merpeople, is skilled with a bow and arrow and is a keen shot. He is physically strong like most merpeople. He's able to smash tree trunks with the proper strength and strike of his tail. He could crush human bones in his embrace if he tried hard enough. He's very swift, agile and elegant in movement.
Merpeople are also capable of bewitching others with their voices or with their attractive looks. They can make others enamored with them by looking them in the eyes. This is usually how they lure people in to drown them. Their voices are very powerful and enchanting. Their songs can amplify the emotions of others. They are able to project their voices over a very long range, they could be heard over a battlefield of shouting warriors.
Other:
It is believed that a mermaid or merman's kiss could grant a human the ability to breathe underwater for several hours.
It is also believed that consuming the flesh of a merperson will grant a person long life. Quite a few merpeople have fallen victim to those seeking eternal life. Rumil was almost one of them.