---
---
▉

__

Acaelus

__

Ursuul

__

▉
◤
◥
{

Q U O T E

}
"Education is your most powerful weapon. With education, you are any man's equal; without education, you are the victim, and so shall remain all your life"-Plenty Coups
-Quote
{

T H E M E S

}
I'm Alive|Disturbed
Far from over|Rev Theory
◣
◢
---
---
███████████████████████████████████████████████████████████████████████████████
❛

__

I

___

A M

___

W H O

___

I

___

A M

__

❜
▄▄▄▄▄▄▄▄▄▄▄▄▄▄▄▄▄▄▄▄▄▄▄▄▄▄▄▄▄▄▄▄▄▄▄▄▄▄▄▄▄▄▄▄▄▄▄▄▄▄▄▄▄▄▄▄▄▄▄▄▄▄▄▄▄▄▄▄▄▄▄
◤
◥
▓
▒
▓
▒
▓
▒
▓
▒
▓
▒
▓
▒
▓
▒
Name: Acaelus Ursuul
Title/or Moniker: King of the Grand Republic; Grand Prince of the Khalidorans; Godking during the Thrak
Gender Male
Age: 23
Species: Human
Class/Occupation: King of the Khalidor Republic
Description:.
Acauelus stands tall at 5'11'' with broad shoulders and weighing around 206 pounds. One does not tell that he is a Grand Prince by his stature, but by the articles for which he wears. Always wearing Kalimdoran silk torso/pants with fine leather shoes emproiled with scales imported from Drake city. He wears many jewels on his person and three bags which to carry silver on. No weapons are on his person.
---
---
███████████████████████████████████████████████████████████████████████████████
❛

__

W H A T

___

I S

___

H I D D E N

___

W I T H I N

__

❜
▄▄▄▄▄▄▄▄▄▄▄▄▄▄▄▄▄▄▄▄▄▄▄▄▄▄▄▄▄▄▄▄▄▄▄▄▄▄▄▄▄▄▄▄▄▄▄▄▄▄▄▄▄▄▄▄▄▄▄▄▄▄▄▄▄▄▄▄▄▄▄
▒
▓
▒
▓
▒
▓
▒
▓
Likes:
-meat
-international foods
-wine
-gold
-visiting friends
-the cold weather of his homeland

Dislikes:
-War
-Raw vegetables
-cooking
-staying in the same place for too long
-dry desert heat

Strengths:
-Economics
-negotiations
-riding
-tactics
-shooting, even on horseback

Weaknesses:
-fighting close hand
-arcane arts (only novice)
-strategy

Personality:. Arkaelus is a friend to any in need of assistance, so long as they are of good moral standing. He is kind to strangers, yet a bit backhanded towards his friends. He strives to become better as well as make his country better. Despising conflict he tends to shy away from a fight, using money to deter his enemies instead. Loyal and resilient to the end, Arkaelus will defend those who he has deemed worthy of protection until the bitter end.

Quirks and Habits: Smokes pipe and drinks at almost every occasion. Uses his hands when speaking.
---
---
███████████████████████████████████████████████████████████████████████████████
❛

__

H O W

___

I

___

C A M E

___

T O

__

B E

__

❜
▄▄▄▄▄▄▄▄▄▄▄▄▄▄▄▄▄▄▄▄▄▄▄▄▄▄▄▄▄▄▄▄▄▄▄▄▄▄▄▄▄▄▄▄▄▄▄▄▄▄▄▄▄▄▄▄▄▄▄▄▄▄▄▄▄▄▄▄▄▄▄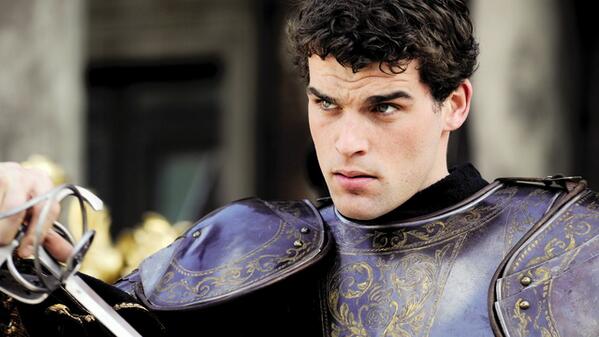 ▒
▓
▒
▓
▒
▓
▒
▓
Land/Kingdom: Republic of Kahlidor
History:.
When Arkaelus was born, he was born the second son. While in other lands this would mean that he was to be no more than a back up to the crown, it was not the case in the Republic. Birth right means nothing in Khalidor. In order to make one's place in the world, one must work for it. Arkaelus was sent to various academies over the course of his life to better learn economics. Upon his fifteenth winter he joined The South Jade Trading Co in order to get some real experience on his hands. Within five years time he rose through the ranks to becoming a member in the executive board.
With the extra cash on hand as well as the reputation to boot, Arkaelus ran for the senate for his district. With the Company's backing he won. He was doing very well for himself as a senator and had become very powerful. Then, one fateful night, his older brother died, of a nose bleed no less. With no other in to take his place, Arkaelus was named the rightful King of the land. Still the newly crowned king was not happy about his new occupation for it meant that he would never see his brother's face again.
It has been two years since the boy took his brother's crown. Within those two years policy has come to increase infrastructure and aid. Canals have been under construction as well as new roads and bridges. Colonization has reached out into the colonies. The army has also been increased. Yet Arkaelus yearned to be remembered for something greater and had set his eyes on the islands of the south.
◣
◢