---
Name


Kenna Caitlin. The name Kenna is pronounced KEN-ah. The name means "fire born; good-looking", which perfectly fits the young woman Kenna has come to be.



Age


Eighteen



Appearance and Build


Kenna being only eighteen has a very youthful appearance. The young woman is a captivating beauty and is desired by many. A small thing Kenna stands a height of 5'1 and is clearly a petite woman. She has subtle curves and a small but well sized bust for a girl of her size. Her hair is light brown and wavy stopping at small of her back. Kenna's eyes are deep set and a warm shade of brown.

In spite of her fierce personality when it comes to her clothing Kenna style is very bohemian girl, flower child, and has kind of relaxed hippie vibe. She likes to wear a lot of a l earthy tones and creams. Kenna likes to adorn her hair with unique head pieces and she likes to collect one of a kind jewelry. Necklaces are her favorite piece of jewelry to wear.



What/ Who they are?


Kenna Caitlin is the heiress apparent of the South Atlantic Kingdom. Whether or not she will be crowned is indisputable but her coronation cannot happen until she has been wed. Once she is married she was assume the throne.



Where they live


Kenna lives in the capital city of The South Atlantic Kingdom.



Alliances & Enemies


Kenna is going to King Robert's tourney in hopes of forging some new alliances for her kingdom. Since the war ended between the South Atlantic and Drake City her kingdom has remained enemy free while they have rebuilt. Although war between Drake City and her kingdom has since seized to Kenna; Drake City, their King and their People will always be a sworn enemy of her kingdom, her People and more importantly herself.

---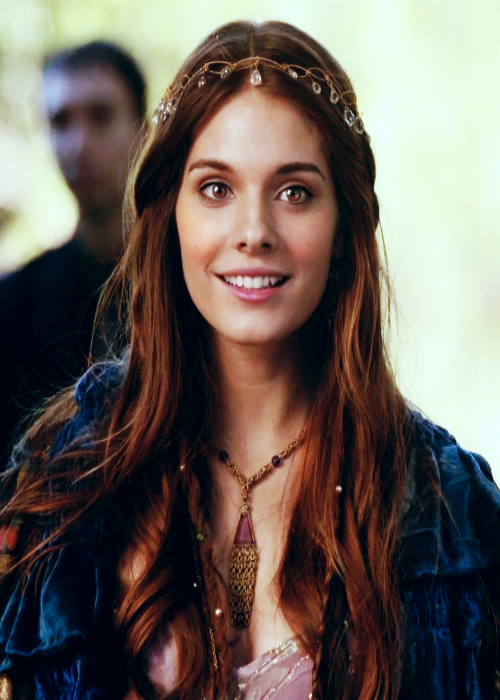 Kenna is already a headstrong monarch; passionate, and poised as a future Queen should be. Sugar, spice, and just a dash of recklessness; are all things that describe this striking brunette. Vibrant and free spirited. She is incredibly impulsive and stubborn; she's been unruly since birth. Her unpredictability is just part of her fiery spirit and it just adds to her spontaneous nature.

A melody of paradoxes, Kenna is caring and opinionated, fragile yet passionate. Her instincts aren't always on par, but she is young and is learning as she goes along. Being the epitome of stubborn, she will not let her mind be swayed once she has made up her mind about something. This causes her to bump heads a lot with others especially with her advisers. Kenna can be very stuck in her own way, and she'll stick with her decisions to the very end – no if ands or buts about it.

She's bold and talkative, always willing to have a conversation with most that happen to cross her path. Kenna is the girl who is always surrounded by others, and the only option most have is to either love or hate her. She's got plenty of people on both ends of the spectrum, and very few who lay in the middle of it.

Not lacking in self-confidence Kenna doesn't concern herself with the gossip or opinions of others. She knows that because she is young people assume that she is naive and reckless. Even if what people say is true about her that doesn't matter to her. The only people whose opinions she cares for are those of her People. No matter what only thinks of her, her family or her kingdom at the end of the day she knows without a doubt and full-heartedly that her People believe in her and love her. Her People provide her with the willpower and strength she needs to do all that she has to to ensure her kingdom is the best it can be.

Kenna is said to be as intelligent as his father if not more so. She has a mind for strategy and isn't afraid of a little mental stimulation. Kenna can read people as easily as she does books. Not easily intimidated she doesn't back down without putting up one hell of a fight first. When she takes her seat on the throne she'll prove to be a formidable foe for anyone that stands against her or in her way.
---
Before Kenna was even born things between the ruling King and Queen of the South Atlantic were far from perfect. Her father had had a string of affairs and in one of his romantic dealing he had found love with a woman who was not the Queen. The King fell in love with this woman and against the wishes of the Queen he made her his official mistress and moved her into the castle. The Queen reasonably has a severe disregard for her husband's mistress, whose very presence drives her to anger.

Somehow in spite of it all Kenna was still born. While her father had had a son with his mistress before her birth this child was a bastard and therefore illegitimate and could never take the throne. Despite being the second born child of the King Kenna was the first-born child of the reigning King and Queen of the South Atlantic. This made her the successor to her father's throne and placed high expectations upon Kenna from birth. From the time she could walk and talk her parents conditioned her to be the next Queen of the South Atlantic.

She was put in beautiful and extravagant gowns and was taught to stay well groomed and be poised. The best educators were brought in to teach her in the matters of etiquette and history and princess matters. Kenna was taught proper grammar, social conduct, and how see what expected to behave when in the company of noblemen. She learnt how to read and write, to sing and dance, to sew and embroider, to play chess and backgammon, and how to ride, paint and play musical instruments. She was also taught about food and plants. Kenna was well educated in all respects with impeccable manners.


When she wasn't being taught she spent much of her time by the sides of her parents. Her father educated her in the ways of government and war. This knowledge was important so when she did rule over the kingdom she wouldn't be ignorant to the world of politics. One of the most important lessons her father taught her was what it meant to rule. It didn't mean having absolute power.

To rule meant that she had a responsibility to not only herself but also to her People. At the end of the day ever decision she made would have a consequence and when all was said and done she had to make sure that she had the best interest of the kingdom at heart.

Her mother also did her fair share of teaching Kenna invaluable lessons that would help her when she ruled. The importance of her People is the thing her mother stressed the most. The People relied on their monarchy for more than just protection. The Queen taught her daughter charitable concern for the poor, to give alms and be kind to the less fortunate. She schooled Kenna in the responsibilities of a Queen, and taught her to take those responsibilities seriously.

Kenna and her mother knew nothing of her father's plans of expansion. After months of scheming and planning her father devised a way to take Drake City with ease. He sent noblemen and personal agents of his to the city under false pretenses. Sending his agents with Essence of Nightshade he had planned to have the entire royal family poisoned to death. In the wake of the royal family the kingdom itself would be so consumed with grief and mayhem that it would be easy pickings.

In his mind the plan had been perfect because even if the poison had been found on his men no one would think anything of it, as it was well known as a medical substance. At least it was when used in small doses. However in large doses it was proven to be deadly. A single drop added to a cup of wine would calm frayed nerves, and three drops will put a person into a deep, dreamless sleep. Ten drops, even diluted into a cup of wine, was fatal.

What had gone wrong in this plan the King did not know for sure because he hadn't been there. All he knew was that while the King and Queen of Drake City had fallen their offspring had survived. Before he knew it days later had reached him that his men who were still inside the city had been killed and just like that the kingdom was at war.



Fearing for Kenna's safety her mother sent her away to live with the nuns at a convent to keep her far away from the affairs of war. Kenna spent months away from home as war waged on between the kingdom and city. What was supposed to be an easy defeat became anything but when the South Pacific Kingdom allied themselves with the South Atlantic's enemy. In the end the combined forces were too much for the South Atlantics' army and the war was lost. Signing a peace treaty with the newly crowned King of the city in return for seized fire Kenna's father had to part with some of the kingdom's land.

This enraged her father but he had no other options. Either he comprised for peace or he risked losing his kingdom entirely. Once papers had been signed Kenna was allowed to return home. In the year passed it has been decided that it is time for Kenna to take the throne. However, her father will not allowed her to be official crowned Queen until she marries. In the meantime until she is wed Kenna acts as Queen of the South Atlantic. Taking the reins from her father she has spent the pass year rebuilding and restrengthing her kingdom.



Skills



Cunning - She has a gift for ingenuity and that partnered with her sharp wits makes her one crafty woman. She can scheme with the best of them and has no problem being deceitful when she needs to be.

Charismatic - With compelling attractiveness and a charm that can inspire devotion in others Kenna oozes charisma. She has a silver tongue and a charming demeanor.

Weaponry - Kenna is skilled in the The Water Dance, sword-fighting style. She has also been a nature archer since she was child and has some experience doing mounted archery.

Strategist - Kenna has inherited her father's keen intellect and while she has no real war experience she has shown through simple games of chess that she always had a mind for strategies. Generals of her army have commented that she has skills of both a strategist and tactician.