---
---
Name: Orys Baratheon

Age: 24


Appearance & Build: Orys of the House Baratheon, black of Hair, blue of eye. A strong young man even as a child Orys has always been powerfully built. A burly child who grew into a muscular man. As is many of his House Orys is a tall man, broad of shoulder with bright eyes. He has shoulder length black hair with a beard growing in. There are many who call Orys the Shadow of Axel for it is often said he resembles the infamous Axel the Conqueror who, like Orys, is described as large, muscular and ferocious. Orys Baratheon is often remarked as to take more after his uncle King Robert of the House Baratheon in his youth more so than his father Stannis of the House Baratheon in appearance if not temperament. Unlike his uncle Renly or even his favored uncle King Robert to some degree, Orys' choice of attire favors more on the practical side much like his father Stannis who is not a man for pomp and pageantry. When riding or hunting for example Orys often chooses simple, yet choice, leathers instead of the field doublets most nobility wear. In combat Orys truly earns his reputation as the Shadow of Axel and some say he is Robert come again for when he takes the field in his magnificent heavy steel plate and antlered helm wielding his massive two handed battle axe or viscous maul he reminds the people so of their beloved King in his youth when he fought during the War of the Usurper in which treasonous lords led by Lord Argilac Krios, the vile serpent lord, thought to steal away Roberts kingdom.


---
---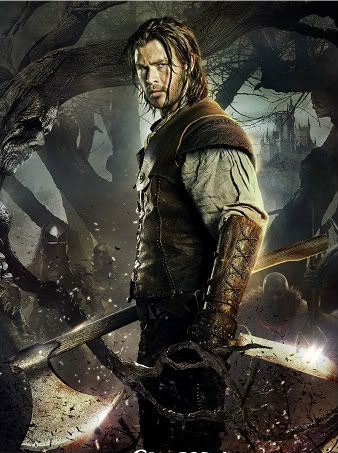 Personality: Stannis is the ice, Robert is the fire. An old saying spoken by the boys wet nurse when the Future King of the South Pacific and his future Lord brother were still babes. If this is so then Orys would be a song of ice and fire . He has the temper that all Baratheons have but like his famed uncle King Robert he can be driven by it, his fury is a double sided axe that cuts both ways and cuts deep. Prone to flights of fancy and driven by his emotions Orys is not a man who shies away from his feelings or desires. He loves hard, he hates hard but it is in the ice, in the temperament gained from his calm as still water father that Orys finds his gift for true leadership. A skilled battlefield commander is a blessed thing as any can tell you. Both King Robert and Lord Stannis are gifted and proven generals in the field but it is off the field where Stannis and consequently Orys excel. Orys has his fathers patience and long memory, not to mention his unwavering sense of justice and duty. Orys' lady mother said he was blessed by both great men of the House Baratheon. His uncle's passion, strength and kindness, and his fathers indomitable will, intelligence and patience. Orys has also proven himself, much like his uncle Renly, to be quite affable when the mood is calm and the wine is flowing. Friendly, flirtatious, more than a tad boastful, funny and warm Orys can and is a man who enjoys good food and good drink with all. One aspect of Orys Baratheon's personality that is not a widely known fact is his great love of all things Andalusian. As a boy growing up in Storm's End little Orys was constantly reminded of his duty to the Storm Land's, of his responsibilities to the Lordship he would one day receive. Orys was a child of little joy for his was to be a life of service to others before himself and while he accepted his charge readily his heart lied elsewhere. As with many young men Orys craved adventure and wonder. After reading a book entitled "

The Great Wonder that is The Jewel of the South.

" Orys was in love. He was enamored with the Andulasian culture and people, their beliefs and teachings, the fantastical accounts of the rare and amazing creatures and magic that lived there and above all else, the beauty. Said to be a land of such beauty men weeped openly at the sight of it Orys yearned to visit the land that captivated his heart so but alas his was to be a life of duty and his duty was in the South Pacific. His only release was his books that he read often of the world he would never see.

Where they live: South Pacific Kingdom in the Baratheon's ancestral seat of Storms End but at our tale's start he is on the Kingsroad with one hundred of their Houses retainers, lesser Knights and squires to attend the Kings mysterious Tourney in Kingslanding to which they were personally invited by way of Raven.

What/ who they are: Orys is the son of the Kings brother Stannis of the House Baratheon. He is currently the only son of the House Baratheon as the King's wife is thought to be barren, some even whisper cursed, and his other uncle Renly has yet to marry of father any children. Orys is also seen and spoken of as a sort of hero who single handedly stopped the invading Dothraki horde one year past by slaying their Horse Lord in single combat before his massive Khalasar.


---
---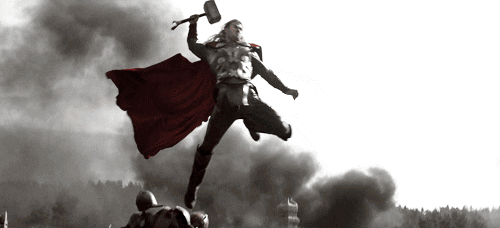 History:"Ours is the Fury, these are the words of the Black Stag of Baratheon, a battle cry echoed throughout the land when my glorious nephew Orys Baratheon son of my brother Lord Stannis Baratheon marched against the savage Dothraki hordes. Those monstrous horse men have long been an annoyance to the realm and a threat to the small folk who live in the fringes of our lands yet never before since the days of my ancestor Axel Baratheon had the Dothraki marched in such great numbers. Led by a beast of a man known as Khal Jinn the horse men had grown bold and without fear of reprisals from the true lords of the South Pacific. My nephew showed them why the horse men of old knew to fear the Black Stag of Baratheon. When the Horde began looting, pillaging and burning our fields far to the west, stealing our live stock and enslaving our women and children it was time to act but for the first time in a generation it was not I nor my brother Stannis who marched off to defend our land but the future of our line, my nephew Orys who rallied the men. He marched and met the Dothraki invaders in open ground, a fools choice as said by some, a bold move said by others. His knights armed, armored and trained leagues better than the savages had little trouble cutting through rider after rider but they were out numbered ten to one. It was not until Orys spotted the Dothraki Horse Lord amidst the fray and issued an open challenge to him that the tides changed. 'Fight me!' He bellowed. 'Fight me and match horse to stag!' He called. Haha, that's my lad! So the fool Jinn met my nephew in single combat while the battle muted around them. They came at each other again and again, bringing axe against those queer looking curved swords the Dothraki carried. It is said the brutish Horse Lord was so large he wielded two at one time yet the bastard could have swung six it would have made little difference. They went from horse back to slogging through the mud and it was there that Orys planted his axe firmly in Khal Jinn's chest. Their famed Horse Lord, the Stallion that mounts the world, mounted nothing but a shallow grave that day. Demoralized and broken the Dothraki horde lost any sort of ability to fight together with their leader stiff as stone. Orys led the Baratheon host to crush what remained of the savage horde and secured our realms peace and security. It was that victory that earned my nephew the love of the small folk and nobility alike. It was then when all the realm looked to Orys and knew that he was the future, my boy..."

~~ These are the words of Robert of the House Baratheon, the First of his Name, King of the Andals and the Rhoynar and the First Men, Lord of the South Pacific Kingdom and Protector of the Realm.


Skills: Orys is a trained knight, from the second he was old enough to grasp the pommel of a sword or the shaft of an axe he was swinging it. A master at nearly all forms of weaponry including sword, sword and shield, lance, spear, axe, mace, war hammer, bow and arrow. Yet it is with the large, two handed weapons in which Orys excels, favoring a large battle axe to wade into the fray with, Orys is a titan on the field. Donning heavy, masterfully crafted steel armor with a battle axe in hand he a veritable force of nature in combat. His battle cries echo across the field rallying his men to further victories. He fights with a savagery and tenacity that can be down right fearsome to behold using his great strength and size to his advantage by overpowering his foes with viscous strikes that fell most an opponent in one or two swings. Orys is also a gifted battlefield commander as well as strategist. Learning the arts of war nearly all his life by his father and uncle, the king, Orys is bred for war and bred to lead. When he is not leading men into battle he can often be found hunting where he rather enjoys the peace and tranquility nature provides and the thrill of the hunt.

Other:
[/center]