---
---
---
---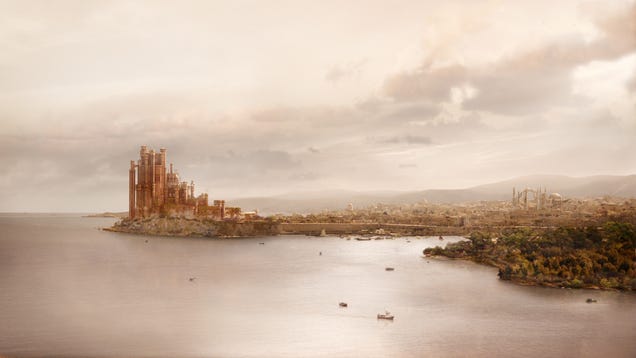 The city of Korrigan is a treasured jewel in the crown of the Darini Kingdom. An ever growing port city and a center of trade connecting many far off lands, Korrigan is a bustling community teeming with life and diversity. Northeld, once Korrigan's largest and most desolate slum, has evolved into a buzzing hub of entertainment filled to the brim with parties, gambling halls, brothels, and notorious fighting pits. Though meant to attract drunken sailors and oblivious tourists, Northeld's guilty pleasures even drew wealthy merchants, powdered nobles, and respected politicians from the mansions and marble pillars of Southeld.

Coins have flooded the streets and the pockets of a clever few who began to improve the area, renovating buildings and pushing the poorest of the area's residents to the outskirts of the city. Northeld's sudden success, however, is not dumb luck or the work of gods. Behind seemingly legit businesses are the many gangs of Korrigan's criminal underbelly. They have worked tirelessly to turn themselves a profit in Northeld, fighting ferociously every step of the way. Many rivalries have been born and a river of blood has been spilled on the path of Northeld's ascension.

A war has ravaged the lands around the kingdom, bringing flocks of refugees to all Darini cities, however Korrigan's ports have been hit the hardest. They come from the deserts of Serket, the endless fields of the Arijiong, and even the savage Tribelands just outside of the Darini borders.

Although Southeld has embraced wealthy foreigners and nobility with open arms, the vast majority of the immigrants have been cast to the slums. With little money and no available jobs, many of these refugees are forced to turn to crime in order to survive in Northeld, impeding on the territory of the pre-existing gangs.

With more boatloads of refugees arriving every day, the entire city must deal with this crisis before a war erupts within its borders.
---
---
---
---
This roleplay is going to take place in the city of Korrigan in the fantasy world of Terradeth. Specifically, we will be focusing on Northeld, a district on the rise due to its lively nightlife and indulgent pleasures. The gangs controlling Northeld have crafted an uneasy peace to ensure the safety of their profits. However, this peace is threatened by a flood of refugees sent by a war that grows closer every day. Hopefully, if we have enough characters and interest to drive this roleplay further, we'll get to expand and explore the world of Terradeth beyond Korrigan.
I'm looking for a few dedicated roleplayers that will put time and effort into making a collaborative world. Although I've created a rough idea of this realm, I am open and eager for suggestions that would bring Korrigan to life. Posting is important and I would like for everyone involved to be active. I would like us all to post weekly, but I understand that life gets in the way. If anything comes up, just shoot me a PM and I'll understand. If you're having writers block or just taking time with your responses, no worries. I'd prefer a post that you put a lot of effort into over something you slapped together because you felt pressured to meet a deadline. That being said, if you vanish without a word, I'll send a PM your way. If you don't respond within a couple days, you'll be out and your character (if they're important enough) will be turned into an NPC. I am also intending for this roleplay to be mature. A lot of us will be playing criminals after all, so anticipate plenty of violence, foul language, sex, crime, and loads of politics
---
---
---
---
Here are some potential roles that your characters can fill, however, any of them can also be turned to NPC's if no one is interested. You can also play anyone else in Korrigan, whether they're a regular citizen, a guard, a gang member, a noble, a mage, or a refugee. Feel free to be creative as you'd like! If multiple people want the same role, they will have to compete for it and I will pick who I feel is a better fit for the story. If you have any ideas for other roles, go ahead and just create your character! No need to PM me unless you have any questions.
The Five Kings
Leaders of Northeld's most powerful gangs, the Five Kings have established an uneasy peace on their streets. They meet regularly to discuss their profits and settle disputes between their organizations. Keep in mind that each king hides their illegal dealings behind a legitimate business. When signing up for a king, you are also responsible for naming and developing their gang. If anyone has ideas for a gang but doesn't want to play a king, feel free to PM me or post in the OOC.

Huli Jing - the Court of Crows - Played by LuckyNumber24
Reserved by fate0013
Reserved by Fabricator
Reserved by Iced Fire
Reserved by Solo Wing Pixy
The Refugee Leader
Several countries have been affected by the war outside of Darini, displacing countless people. Many have received asylum in Korrigan, but have been forgotten by the government and nobles of the city. Hungry, poor, and unwanted by the locals, many of these refugees have taken to crime to feed themselves. A leader has come forward, uniting the refugee gangs emerging from slums. This leader and their gang have become massive thorns in the side of the Five Kings.
The Lord
Warden of the city of Korrigan, the Lord (or Lady) is trusted to enforce the king's will and oversee the land with integrity. However, this noble is more interested in futhering their own political agenda than ideals like honor. The Lord permitted the Five Kings to flourish in exchange for the odd favor every now and again.
The High Inquisitor
Bastard of the king, this prince has little hope for and little interest in the crown. Now, leading a force of Inquisitors, he has come to expel the corruption spreading throughout Korrigan like an illness.
The Inquisitors
An order beyond the common guards of Korrigan or the soldiers of the Darini army, the Inquisition was originally an order of witch hunters renowned for their brutality. However, when laws banning magic in the Darini cities were lifted, the Inquisition was contracted by the king to focus on criminals. Now, they are an elite task force dedicated to hunting and prosecuting the most wanted outlaws in the kingdom. They are notorious for their merciless nature and unorthodox methods for extracting information.
The Witch Hunter
One of Jerum's elite soldiers in the war against magic, the Witch Hunter has infiltrated the city under the guise of a refugee. They spy for their king, searching for ways for the Jerumian army to penetrate Korrigan's defenses. They hide in plain sight for now, but when the time comes, they will strike with deadly percision.
The Merchants Council
The Merchants Council is made up of the wealthiest men in Korrigan, whose riches may surpass even that of the nobles and politicians that often vacation in Southeld. They deal in goods of all kinds; spices, ales, wines, foods, fabrics, and even slaves. Although they seek to appear as upstanding pillars of the community, it is well known that these merchants have their own agendas and are unafraid of getting their hands dirty.

Open
Open
Open
Open
Open
Open
---
---
---
---
When reserving your character, just tell me your desired role, your face claim, and how your character ended up in Korrigan! I will only be accepting face claims that fit in this fantasy realm and I will not accept anime, illustrations, or character sheets with gifs or pictures of their face claim in modern clothing/setting. If you need help finding fantasy/period face claims, here are a couple helpful sources:
One
Two
It's also worth mentioning that all of our characters will be human. This may change in the future or if enough people feel the desire to add more fantastical races. You are all welcome to create as many characters as you'd like, provided you're capable of handling all of them. Also, I will be keeping my eyes open for over powered characters, specifically when it comes to the combat prowess sections of your character sheets.
Code: Select all

[center][size=200][font=garamond][color=colour]C H A R A C T E R || N A M E[/color][/font][/size]
[ PASTE CHARACTER IMAGE OR GIF HERE ]
[size=150][font=garamond][color=colour]"CHARACTER QUOTE"[/color][/font][/size][/center]

[hr][/hr][hr][/hr][size=150][font=garamond][color=colour]P H Y S I C A L I T Y[/color][/font][/size][hr][/hr][hr][/hr]
[u]Appearance[/u]
[b]Hair:[/b]
[b]Facial Hair:[/b]
[b]Eyes:[/b]
[b]Build:[/b]
[b]Skin Tone:[/b]
[b]Height:[/b]
[b]Weight:[/b]
[b]Voice:[/b]
[b]Handed:[/b]
[b]Body Markings:[/b]
[b]Scar Tissue:[/b]
[b]Unique Body Features:[/b]

[u]Name[/u]


[u]Nickname[/u]


[u]Title[/u]


[u]Ethnicity[/u]


[u]Nationality[/u]


[u]Visual Age[/u]


[u]Factual Age[/u]


[u]Gender[/u]


[u]Sexual Orientation[/u]


[hr][/hr][hr][/hr][size=150][font=garamond][color=colour]M E N T A L I T Y[/color][/font][/size][hr][/hr][hr][/hr]
[u]Personality[/u]


[u]Moral Alignment[/u]


[u]Motivation[/u]


[u]Fears[/u]


[u]Likes[/u]


[u]Dislikes[/u]


[u]Strengths[/u]


[u]Weaknesses[/u]

[u]Is your character literate? In what languages?[/u]


[hr][/hr][hr][/hr][size=150][font=garamond][color=colour]C O M B A T || P R O W E S S[/color][/font][/size][hr][/hr][hr][/hr]
[center]Rating System
[b][Perfect] - [Excellent] - [Good] - [Above Average] - [Average] - [Below Average] - [Poor] - [Very Poor][/b][/center][hr][/hr]
[u]Combativeness[/u]
[b]Hand-to-Hand Combat:[/b]

[b]Melee Combat:[/b]

[b]Ranged Combat:[/b]

[b]Magic Combat:[/b]

[b]Mounted Combat:[/b]

[u]Skills[/u]

[u]Spells/Powers[/u]


[hr][/hr][hr][/hr][size=150][font=garamond][color=colour]E Q U I P M E N T[/color][/font][/size][hr][/hr][hr][/hr]
[u]Items[/u]


[u]Accessories[/u]


[u]Weapon[/u]
[b]Weapon Name:[/b]
[b]Weapon Type:[/b]
[b]Material:[/b]
[b]Ammo:[/b]
[b]Length:[/b]
[b]Weight:[/b]
[b]Weapon Description/Info:[/b]

[b]Weapon Name:[/b]
[b]Weapon Type:[/b]
[b]Material:[/b]
[b]Ammo:[/b]
[b]Length:[/b]
[b]Weight:[/b]
[b]Weapon Description/Info:[/b]

[b]Weapon Name:[/b]
[b]Weapon Type:[/b]
[b]Material:[/b]
[b]Ammo:[/b]
[b]Length:[/b]
[b]Weight:[/b]
[b]Weapon Description/Info:[/b]

[hr][/hr][hr][/hr][size=150][font=garamond][color=colour]B A C K G R O U N D[/color][/font][/size][hr][/hr][hr][/hr]
[u]Group Affiliation[/u]


[u]Marital Status[/u]


[u]Relatives[/u]


[u]Origin[/u]


[u]Social Rank[/u]


[u]Occupation[/u]


[u]Bio/History[/u]

Taking place in...
24 posts here • Page 1 of 1
24 posts here • Page 1 of 1
Arcs are bundles of posts that you can organize on your own. They're useful for telling a story that might span long periods of time or space.
There are no arcs in this roleplay.
There are no quests in this roleplay.
Here's the current leaderboard.
There are no groups in this roleplay!
Welcome home, Promethean. Here, you can manage your universe.
Arcs are bundles of posts from any location, allowing you to easily capture sub-plots which might be spread out across multiple locations.
You can create Quests with various rewards, encouraging your players to engage with specific plot lines.
Settings are the backdrop for the characters in your universe, giving meaning and context to their existence. By creating a number of well-written locations, you can organize your universe into areas and regions.
Navigation
While not required, locations can be organized onto a map. More information soon!
There are no groups in this roleplay!
By creating Collectibles, you can reward your players with unique items that accentuate their character sheets.
Once an Item has been created, it can be spawned in the IC using /spawn Item Name (case-sensitive, as usual) — this can be followed with /take Item Name to retrieve the item into the current character's inventory.
Give your Universe life by adding a Mob, which are auto-replenishing NPCs your players can interact with. Useful for some quick hack-and-slash fun!
Mobs can be automated spawns, like rats and bats, or full-on NPCs complete with conversation menus. Use them to enhance your player experience!
Current Mobs
No mobs have been created yet.
Locations where Mobs and Items might appear.
You can schedule events for your players to create notifications and schedule times for everyone to plan around.
Add and remove other people from your Universe.
The Forge
Use your INK to craft new artifacts in Crows and Coins. Once created, Items cannot be changed, but they can be bought and sold in the marketplace.
Notable Items
No items have been created yet!
The Market
Buy, sell, and even craft your own items in this universe.
Market Data

Market conditions are unknown. Use caution when trading.

Quick Buy (Items Most Recently Listed for Sale)
None
Discussions
Topics

Replies
Views

Last post
Most recent OOC posts in Crows and Coins
There have been no posts in the OOC topic for this roleplay!