|| C H A R O N ||
"A serpent wears the crown and her venom spreads throughout the world
---
---
P H Y S I C A L I T Y
---
---
Appearance
Hair:
Coarse blonde hair pulled back into a thick braid that reaches the base of his neck. He often shaves the sides of his head
Facial Hair:
A thick beard that has become unruly in recent times.
Eyes:
Blue-Grey
Build:
Broad, large, and visibly muscular.
Skin Tone:
Fair, often dirty.
Height:
6'0
Weight:
220 lbs
Voice:
Most people don't believe Charon's voice quite suits his hardened appearance. His voice, although deep, is soothing and gentle with a rhythmic almost song like quality.
Handed:
Right handed
Body Markings:
Tribal tattoos that appear on the sides of his head when he certain magic.
Scar Tissue:
Spending much of his time with barbarian tribes, Charon has fought his entire life. This shows in the scars marking his body. Most of them are small, but there is one slash over his chest that came from a life threatening wound.
Unique Body Features:
Those who meet Charon typically remember his crystal blue eyes, which seem to hold wisdom far beyond his years.
Name
Charon, Son of Beira
Title
The Wandering Seer, The Witch's Son, Son of Winter
Ethnicity
3/4 Free Folk 1/4 Darini
Nationality
Free Folk
Visual Age
25-35
Factual Age
30
Gender
Male
Sexual Orientation
Pansexual
---
---
M E N T A L I T Y
---
---
"I hear many voices, but yours is the only one I welcome, friend."
Personality
Charon is far from the merciless savages many in Terradeth believe all Free Folk are. He is a kind and benevolent spirit with a relaxed air about him. With a knowing gaze and genuine smile‍‍‍, he makes those around him feel comfortable and at ease. He cares deeply for people and life and that comes across in the way he treats others. Charon shows kindness to all he comes across and easily makes friends during his travels, though some suspect he only acts this way to live down the reputation of his mother. There is some truth to this, Charon cannot deny it, and his fears of who he may become certainly drives him to be a better person than Beira. Though he does not abide by a code like a knight or Inquisitor, Charon follows his conscience and his own morality to make decisions. He can also be quite silly and certainly has a sense of humor. He can be quite flirtatious and forward with those he finds attractive.
This is not to say Charon is without an edge. He is still a warrior and will not tolerate those who betray his trust or harm those he cares about. He stands up for what he believes in and for others, even if it's not always the easiest thing to do. He sometimes struggles to contain his rage and barbarian ferocity, which has been enhanced by the Dark Ones. Because of this, he tends to shy away from fights and situations where he would typically not back down. He fears that if he gives into this anger, the Dark Ones will fully take over and make him the man he fought so desperately not to be. However, the Dark Ones press on and twists Charon's sense of justice in an attempt to get their host to partake in violence.
As a Seer, Charon is often sought after for his counsel and his advice is considered very valuable. He possesses a vast amount of wisdom, some gained over the years, but much of it is innate. Charon has a natural understanding of the world, which he desperately wishes could be a better place. However, he is tired. The Dark Ones has been within him for over two years and hosting the spirits has drained him mentally and spiritually. They have succeeded in some degree in manipulating him and small fragments of his soul have given up. A part of Charon even believes that the power of the Dolos could help him make the world a fairer and brighter place.
Quirks
~
Superstitious:
Like many barbarians, Charon is incredibly superstitious and is cautious of things that would bring bad luck, attract evil spirits, or disrespect the dead.
~
Faithful:
In the same vein as his superstition, Charon is a man of faith and prays regularly to his ancestors and the Great Ones.
~
"Do I have to kill it?":
Despite being a hunter and a regular consumer of meat, Charon has a love for animals, especially anything small and cute. This makes it incredibly difficult for him to hunt anything like rabbits or squirrels. It's even been difficult for him to take down deers because of the warm feeling he gets inside when they look at him with those big brown eyes.
~
Medium:
As a Seer and the host of the Dark Ones, Charon is highly susceptible to spirits and communicates with them frequently. To others, it appears as those he is talking to himself, which causes those unfamiliar with his talents to question his sanity.
Moral Alignment
Chaotic Good
Motivation
-Charon had always sought to help those in need and heal the suffering.
-He desires to be a good man and leave behind the dark legacy of his mother.
-Charon wishes to rid himself of the Dark Ones, before he becomes just another face for the darkness to wear.
Fears
-Presently, Charon's greatest fear are the Dark Ones and their effects it'll have on him. He is afraid that they'll turn him into someone he's not or, worse, simply bring out the monster he truly is.
-Charon is incredibly superstitious and has always feared the evil spirits his mother warned him of. Obviously, these fears were well placed.
-Charon is terrified of facing the retribution of his father and siblings.
Likes
Healing
~ Charon enjoys helping whoever he can, whether it's healing the sick, feeding the hungry, or simply listening to someone in need of comfort.
People
~ As someone who has spent much of his time in large groups, being a lone wanderer has never suited Charon very well. This is why he chose to flee to Korrigan, a densely populated area.
Spirituality
~ Though many of his practices are ineffective and, as some would say, nonsense, Charon finds comfort in his spirituality. It grounds him and, even though he's seen so much evil, gives him enough hope to fight against the darkness within himself.
Food
~ Charon is a big man and it takes a lot of fuel to keep him going. He loves eating and would consume an entire feast if he had the opportunity.
Sex
~ Charon is a man who likes pleasure and sex is one of his favorite past times when it's with someone he enjoys.
Dislikes
Darkness
~ Charon has always been wary of what he believes is evil, but now his fear is mixed with anger. He hates the Dark Ones and their attempts to manipulate him. He hates what they turned his mother into and what it would turn him into if it had the chance. He also hates that he sometimes just wants to give into them. This causes him to become rather ruthless when he sees corruption and evil in others.
Ignorance
~ Because Charon is so open and has been exposed to many different ways of life, he has issues with those who would persecute another based on their differences. This causes him to be incredibly frustrated with the country of Jerum, who seeks to strip his people of their religion.
Rage
~ Though Charon has always had a bit of a temper, he now has the Dark Ones to fan the flames of his rage. He often feels it creeping up on him when he sees injustice or cruelty, but usually manages resist the urge to act on such feelings. He dislikes this anger, because he feels that it gives the evil spirits more power over him.
Strengths
Seasoned
- Charon has spent much of his life both fighting and healing. Because of this, he is very skilled in both areas.
Likable
- The barbarian has a down to earth and honest air about him, which causes others to trust and like him. This and his tenancy to do favors for others causes him to make allies everywhere he goes.
Seer
- Charon's natural abilities allow him to see glimpses of the future and obtain information that others cannot. This knowledge makes him extremely valuable and assists him in making important decisions.
The Dark Ones
- The Dark Ones, like familiars, amplify the power of their host and strengthen Charon's magical abilities. They can also manifest themselves before him and offer advice. However, Charon rarely listens to the spirits' counsel.
Weaknesses
Fearful
- Charon can be overcautious and slow to act because of his fear of the Dark One's grasp on him. This makes him slower to confrontation than usual and also question his decisions.
Selfless
- He puts others, especially the innocent, before his own safety. This can put Charon in life threatening situations, especially in these dangerous times.
Trusting
- Though not exactly gullible, Charon typically assumes that those around him are telling the truth and are trust worthy. However, that is not always the case.
Salt & Iron
- With the Dolos inside his body for so long, his flesh has begun to reject the same substances as a dark spirit or witch. Thankfully, these allergies have not affected his life too much.
The Dark Ones
- While the Dark Ones increase his power by a considerable amount, the spirits mentally drains him and is constantly trying to manipulate their host.
Is your character literate? In what languages?
Charon can speak the Free Tongue and Darini fluently, but is not a strong reader in any language. With assistance from the Dark Ones or his mother, he can speak arcane and infernal languages.
---
---
C O M B A T || P R O W E S S
---
---
"I don't need a vision to see how this will end."
Rating System
[Perfect] - [Excellent] - [Good] - [Above Average] - [Average] - [Below Average] - [Poor] - [Very Poor]
---
Combativeness
Hand-to-Hand Combat:
[Good] Charon has been fighting for as long as he could walk and has shown skill in unarmed combat. He is physically powerful and large, capable of using brute strength to bring down average enemies. However, because he relies so heavily on his strength, his technique is far from perfect, putting him at a disadvantage against those who know how to use his weight against him.
Melee Combat:
[Good] Whether he's armed with a sword, ax, or dagger, an adversary would discover that Charon is very skilled with a melee weapon. He has spent decades training with a sword and can certainly give any warrior worth his salt a good fight.
Ranged Combat:
[Average] Charon is capable of shooting a bow and has decent aim, but it is far from his preferred weapon.
Magic Combat:
[Below Average, but increasing] Generally, Charon's magic is very passive, but since the Dark Ones increased his abilities, he is capable of using more aggressive and lethal forms of the craft. Despite this, he refuses to use these dark powers.
Mounted Combat:
[Average] Charon is capable of defending himself on a mount, but prefers to do all the fighting on foot.
Skills
Instincts
- [Above Average] In addition to his clairvoyant abilities, Charon possesses the primal and animal instincts of a Free Man.
Strength
- [Good] Charon is strong in mind, body, and spirit. He has a physically powerful body and also a resolve that's almost unmovable. He will not compromise his beliefs or values or betray the people he cares for.
Magic
[Excellent] A skilled shaman, Charon has been preforming his magic for his entire life and has learned quite a bit from his mother before her death. Though he does not have a lot of experience outside of divination and healing, he has incredible skill in those two areas.
Spells/Powers
Divination:
With the use of tools such as cards, bones, or runes, Charon can divine a variety of information. This allows him to gain insight into situations, people, and even the near future. However, this method can be fickle and does not always reveal what he desires.
Healing:
Through both magical and herbal remedies, Charon can successfully treat most types of wounds, however, he has had many patients too far gone for his abilities to save.
Familiars:
Charon possesses three sparrows as familiars named
Siv, Torhild, and Ragveig
. They help him collect herbs and also scout out areas before he travels through them.
Animal Control:
Charon is capable of magically befriending animals and convince them to follow his commands.
Seer:
A natural gift, Charon often receives visions and premonitions in his dreams or when he sees something that triggers it. He is capable of forcing these visions by ingesting rare herbs and entering an altered trance like state. These visions, although more powerful than divination, are extremely vague and often leave Charon with more questions than answers. He also has an easier time communicating with the spirit world than most mages.
Powers of the Dark Ones:
When the Dark Ones took Charon as a host, it gifted him with dark magic similar to witchcraft. He is capable of casting violent curses
and performing the most heinous rituals with the guidance of the Dolos. However, Charon refuses to use these abilities, even if they are superior to his own.
---
---
E Q U I P M E N T
---
---
"Do you need anything? I have water and food I could spare."
Items
Most of Charon's meager possessions are carried within a leather satchel. They include some spare clothes, water, a coin purse, herbs, and his tools for divination; a deck of cards, a bag of animal bones, and a bag of stones with runes carved into them.
Accessories
Several beads braided into his hair that belonged to his mother.
Weapon
Weapon Name:
Winterkiss
Weapon Type:
Enchanted long sword
Material:
Enchanted steel
Ammo:
N/A
Length:
36 inches (blade being 30 inches)
Weight:
2.8 lbs
Weapon Description/Info:
A gift from Beira, Winterkiss is an enchanted blade with rather painful effects. Any wound created by Winterkiss will soon begin to exhibit symptoms similar to frostbite. The wound will become increasingly itchy and painful before the skin and flesh around it begins to blacken and die.
Weapon Name:
N/A
Weapon Type:
ax
Material:
wood and steel
Ammo:
N/A
Length:
22 inches 4 inch blade)
Weight:
3 lbs
Weapon Description/Info:
A simple, yet dependable tool often used by Charon in battle, but more typically utilized in more practical ways.
Weapon Name:
N/A
Weapon Type:
dagger
Material:
Steel
Ammo:
N/A
Length:
7 inches
Weight:
1 lbs
Weapon Description/Info:
A simple hunting knife of decent quality, used only for mundane tasks like skinning animals or cutting herbs.
Weapon Name:
N/A
Weapon Type:
bow and arrows
Material:
Yew
Ammo:
Steel tipped arrows
Length:
50 inches
Weight:
3.5 lbs
Weapon Description/Info:
Used primarily in hunting, but Charon also will also use it in battle when necessary.
---
---
B A C K G R O U N D
---
---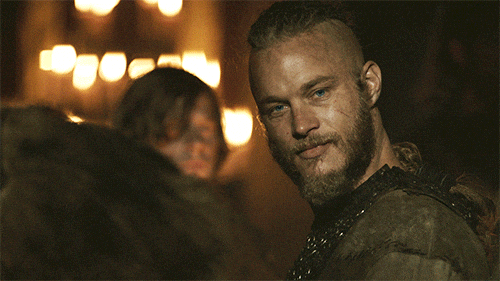 "My past? Well sit down because you're in for quite a tale."
Group Affiliation
Anyone who Charon can call friend.
Marital Status
Single
Relatives
Beira
~ Mother ~ Deceased
Deimos
~ Father
Hel
~ Older Sister
Skadi
~ Older Sister
Balder
~ Younger Brother
Fenrir
~ Younger Brother
Origin
The Freelands
Social Rank
Refugee
Occupation
Fortune Teller / Healer / Worker at the Aviary
Bio/History
Charon was born of a barbarian tribe in the Tribelands. His mother, Beira, was the tribe's shaman and a powerful mage while his father, Deimos, was one of their most skilled warriors and raiders. Despite the hopes of Deimos, the young Charon took after his mother and showed a natural skill for healing and divination. Beira became his mentor and began to train him in the ways of shamanism. As a kind boy who enjoyed helping others, he took to this and enjoyed his growing set of skills. His talent for divination grew quickly, eventually surpassing his mother's in terms of raw power though he was young. Still, that did stop the superstitious people of the Tribelands from seeking out the "oracle boy" in pursuit of his mystic counsel. Young and unaware of what exactly his visions and readings meant, Charon would offer his talents to anyone who sought them, something that eventually brought war to his people.
A large tribe attacked Charon's people, slaughtering their warriors and seizing their supplies. The tribe's chieftess was familiar with Charon's reputation and ordered him to be taken as a slave. Beira attempted to protect her son, but was swatted aside and quickly forgotten by Charon's captors. He grew from a boy into a man under the watch of the Chieftess, who used his divining abilities to assist in her war tactics. Though at first his captors frightened him and he was cruelly treated, he soon came to realize that they were not as different from his people as they thought. They too were spiritual and Charon found comfort in their gods. He began to understand their language, their code, their ways, and as he grew older he began to assimilate into the their society. Charon trained with them and became a strong warrior, while also gaining considerable skill as a healer. He made friends and became incredibly close to the Chieftess, who became like a second mother to him. He became blood and proved himself a true member of the tribe.
One morning, he woke up and felt air colder than he could even imagine. He could barely move as he wandered the camp and discovered that the entire tribe had died during the night, leaving their corpses completely frozen. As Charon wondered what could have done this and why he alone was spared, he received his answer. His mother, Beira, stood over the frostbitten body of the Chieftess, but she was different than he remembered. She wore white furs and a crown of ice, her skin was inhumanly pale, and her dark eyes were devoid of almost any emotion. Despite this, the glimmer of love Charon saw in his mother's eyes gave him enough hope to embrace her, but not enough to forgive the atrocity she had committed.
He returned to his former tribe, but many things had changed. Beira ruled over them with an iron fist and enforced her rule with dark magic the aid of his father and siblings. The people feared them and feared Charon as well. He sat by his mother's side as an adviser for years, trying, in his subtle way to return her to the kind healer she had once been. But, when he discovered that her reign of terror began with a pact with group of malevolent spirits known as the Dark Ones, Charon knew that she was too far gone. One night, Beira planned the sacrifice of a young girl to appease the Dark Ones. While preparing with his mother and younger sister, Hel, Charon took advantage of his mother's trust and thrust a dagger into her heart in an effort to end the darkness that consumed her. Unfortunately, his plan failed. His mother died, but the Dark Ones simply attached themselves to the nearest host; Charon. He blacked out, but when he awoke, he was overwhelmed by voices. He had always felt the presence of spirits and could communicate with the other side through magic, but this was completely different. He could hear them all clearly and see them as if they were physically before him. Hel, still crying over their mother, attempted to kill him, but he narrowly managed to escape.
Charon wandered the Tribelands, pursued mercilessly by his own family. He took advantage of the distraction of Jerum's war and fled to Northeld, where he found residence at local brothel called the Aviary. Although he primarily works a fortune teller and healer, he has been known to dance for the patrons of the brothel.
"Oh, don't mind me. I just came to see if you needed warming up. It's cold tonight."