Welcome to the new world order. Time for a little history lesson.
Before The Government came to power, war, pain and death were wide spread and devastating. Whole countries were raked with bloody violence and riots. Diseases came out of nowhere, claiming thousands. And then The Government came to power, restored the peace and made everyone equal and happy. The Government are working to give everyone the best life they could possibly have.
But this change was many dark secrets and The Government has its influence everywhere.
The Government planned for the Dark Times. They set off the wars, released the neurotoxins to encourage rash behaviour and introduced new devastating illnesses to gain trust. Because who wouldn't trust the people who saved them from that horrible fate? After trust was gained, manipulation became key. Control was required, needed almost. It started small. Tiny little rules that no one believed were all too important as the world was still recovering from the Dark Times.
No more loud music.
No more public art.
Everyone must watch The Government's Public Broadcasts.
Everyone must have a cellular device whether implanted or not.
No more voicing opinion.
Everyone must wear the same clothing.
No religion.
No speaking against The Government.
No expressing yourself.
No opinion.
No individuality.
Everyone must obey The Government.
Soon after, the population in the entire world is more or less a mindless zombie, puppet of The Government and believing of everything The Government say. It's not their fault. Conditioning and an abnormal submissiveness which has become a common trait have both played their part. But The Government are fully in control. Almost. A small band of people has managed to escape, go under the radar. But with The Government having puppets everywhere, how long can these rebels last? After all, it is only a matter of time. Isn't it?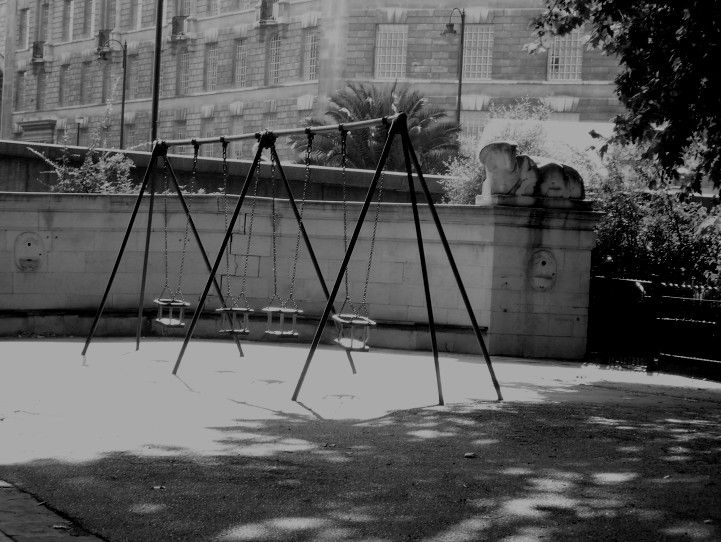 Setting:
Marionette City is a place that should, by all accounts, be a beautiful place. Pleasing architecture with sprawling sky caressing towers, huge office buildings with large skyline view windows, works of art littering the main squares, lush parks with the most beautiful gardens you can imagine and a night sky that takes your breath away. If only the inhabitants would care to look at this marvellous place.
The citizens of the City never seem to look, to
see
the beauty of the place. The Government hasn't told them after all. Thus, the city is a ghost town with no noise, no hustle and bustle, no
life
. Just a place to live in to all except the rebellious few.
While the rest of the world are at home, listening to the daily Government broadcast, the rebels, the few who have slipped through the net are free to roam. They are free to enjoy the parks and splendour, despite having to sneak around and to stay in the shadows. They are the only ones in this world who aren't controlled. If they can avoid the enforcers for their whole lives, that is.
The rebels aren't completely out of risk. They can be found, taken away to
Maltete
, an institution where you are conditioned and "cured" of your "disease". Yes, The Government claims those who do not obey them are "diseased" and are seen as rats by the general public and although they have to hide themselves away, these precious few are the only people who have hope of escaping The Government's clutches.
Technology:
One thing you should always know about Marionette City. Do not trust the technology. It can hear you, it can see you and it will
always
report you. TVs have eyes and ears, computers watch as you work away in your office cubical, your mobile can see your every move. The Government use technology to control its people via its content, the subliminal messaging and the constant materialistic needs of the general public. The high tech is for the loyal citizens while the most outdated and old fashioned methods of doing things are the rebels' bread and butter.
For the rebels, walking around with a mobile in your pocket is like holding a parasite in your hand. And they aren't far wrong. The technology used is almost parasitic in the way it infects your mind and controls you. It infects the mind and takes root. And then, that's the end of you in most cases.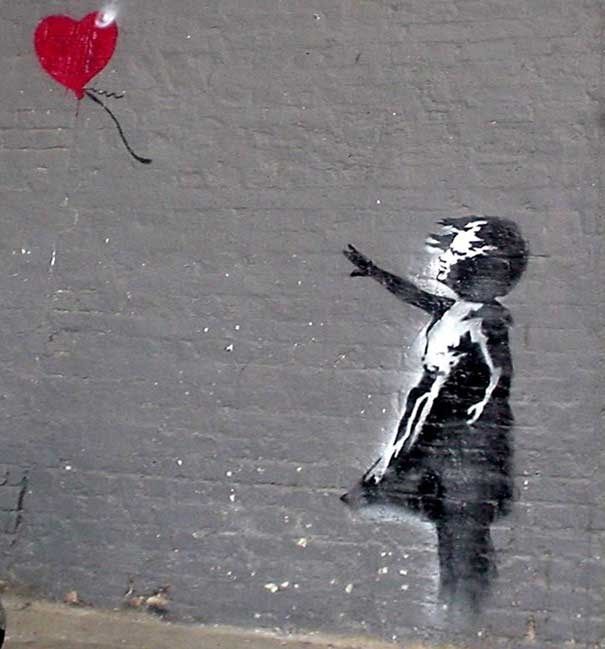 The Government:
The Government are always there yet never seen. They can always hear but have no ears. They are always speaking yet have no mouths. They are vast in numbers yet invisible. The Government is everyone in the world yet no one at the same time.
The Government has no figurehead or party or leader. It just
is
. That is how your average citizen of Marionette City would describe The Government. Nobody knows where they meet, what they do, any of their plans, who is in control or what kind of people are deciding everyone's' fates.
The Government can reach everything and everyone at anytime and at anyplace. Their reach is so long that they can control everything to who lives where and where the next addition to the city will be to who will go see a certain film at a certain cinema and when. The Government is infallible. It is impossible. It is a constant. The Government is also inhumane and cruel.
Those who do not obey disappear. They are struck from all records everywhere, they are wiped from all existence, memories are wiped and all traces are brushed under the carpet. Nobody really knows what happens to those people.
And nobody ever wants to find out.Character List:
I'm happy to have around ten open spaces, maybe more depending on the characters that are sent in. For example, if you have one amazing character and there are no spaces left, chances are I'll accept you anyways. :3 I can reserve spaces if that's what people want, I have no problem there. Just remember, there is a time limit on these reservations and if I haven't seen a character sheet or heard from you in a couple of days (a week at the most), your space will be freed up for someone else.
One
Taken by HansenetteHeart (Loki)
Two
Taken by HansenetteHeart (Hela)
Three
Taken by Ellipsis of Gothique (Sleipnir)
Four
Taken by Miss_Dreamer (Thalia)
Five
Taken by Izzyvamp (Xavier)
Six
Reserved for YurakiMori-Chan
Seven
Taken by Michaelis_xXx_Elly (Inori)
Eight
Taken by StereoHearts (Tea)
Nine
Taken by Uniken (Cerberus)
Ten
Open
Remember: I will make spaces available if there are superawesomemegafoxyhot characters sent into me and there are no spaces left. Don't worry, 'm sure we can make space somewhere. ;)
Character Sheet:
Name: (We sort of need something to call your character!)
Age: (1-99! Well, ya know, babies aren't really encouraged...)
Gender: (He? She? It? Whatever!)
Family: (Can be no one or have a huge family. Don't mind at all!)
Appearance: (Pictures are loved but words can be used too. Just make sure that if you don't opt for a picture, have enough to describe your character properly! :D )
Personality: (Tell the world just how weird and quirky your character is! Don't worry, my characters are weirdos too. :3 )
Equipment: (What does your character cart around with them all day? A machete? A banana? A sonic screwdriver?!)
History: (Maybe a little bit about your character's background. Doesn't have to be a
huge
novel, I don't mind if your character's history is revealed through the RP.)
Sample Writing: (I, as a rule, quite like people who write quite a bit and like literate people (even though I can't spell -HYPOCRITE, I ADMIT IT) so I'd love for you to include a small sample of your writing at the end of your sheet.)
Rule 1: Literacy is fun! Spelling and grammar check is very appreciated.

Rule 2: I'm looking for posts around 600-1000 word size and one line posts will be disregarded. However, posts around the size of 400-500 will be fine. ;)

Rule 3: No godmodding, please. Everyone has faults and flaws.

Rule 4: Be nice to other people's characters and if you do have a problem, please either PM me or leave a message on the OOC forum.

Rule 5: I'd love for people to be active! I don't mean posting every half hour, just once every couple days would be delightful. :3

Rule 6: If there are any problems or if you have any new ideas, just shoot me a PM! About anything on your mind about the RP! Seriously, I don't bite! Ok, so I may bite...but I've had all my shots!

Rule 7: Have fun! Enjoyment is the main reason for this RP existing anyways so have a good time being a part of it!
21 posts here • Page 1 of 1
21 posts here • Page 1 of 1
Arcs are bundles of posts that you can organize on your own. They're useful for telling a story that might span long periods of time or space.
There are no arcs in this roleplay.
There are no quests in this roleplay.
Here's the current leaderboard.
"Yeah, we're the resistance, ain't it? You better not be thinkin' o' sellin' us out or we'll find ya. No matter what."
"All must obey The Government"
"We must all do what The Government tell us. They know best afterall!"
Welcome home, Promethean. Here, you can manage your universe.
Arcs are bundles of posts from any location, allowing you to easily capture sub-plots which might be spread out across multiple locations.
You can create Quests with various rewards, encouraging your players to engage with specific plot lines.
Settings are the backdrop for the characters in your universe, giving meaning and context to their existence. By creating a number of well-written locations, you can organize your universe into areas and regions.
Navigation
While not required, locations can be organized onto a map. More information soon!
By creating Collectibles, you can reward your players with unique items that accentuate their character sheets.
Once an Item has been created, it can be spawned in the IC using /spawn Item Name (case-sensitive, as usual) — this can be followed with /take Item Name to retrieve the item into the current character's inventory.
Give your Universe life by adding a Mob, which are auto-replenishing NPCs your players can interact with. Useful for some quick hack-and-slash fun!
Mobs can be automated spawns, like rats and bats, or full-on NPCs complete with conversation menus. Use them to enhance your player experience!
Current Mobs
No mobs have been created yet.
Locations where Mobs and Items might appear.
You can schedule events for your players to create notifications and schedule times for everyone to plan around.
Add and remove other people from your Universe.
Orphanage
By marking a character as abandoned, you can offer them to your players as pre-made character sheets.
"I don't exist. I am not important. But I need them back."
The Forge
Use your INK to craft new artifacts in Crumpled Realities and Torn Utopias. Once created, Items cannot be changed, but they can be bought and sold in the marketplace.
Notable Items
No items have been created yet!
The Market
Buy, sell, and even craft your own items in this universe.
Market Data

Market conditions are unknown. Use caution when trading.

Quick Buy (Items Most Recently Listed for Sale)
Welcome to Marionette City and remember to obey The Government. Have a nice day. ~The Government Offical Broadcasting Company
"Central District of Marionette City. Remember to obey The Government and have a nice day."
"North Side of Marionette City- Leisure District. Remember to obey The Government and have a nice day."
~Come on, come on! We ain't got all day! Now, what can I get for you, darling?~
~Close the door, ya moron! Don't want all the enforcers to think we're inviting them in, do we?~
"The Ministery- The Government Headquarters."
"West Side of Marionette City- Employment District. Remember to obey The Government and have a nice day."
"East Side of Marionette City- Shopping District. Remember to obey The Government and have a nice day."
~Don't worry! We'll get ya fixed up! Unless you've lost a leg because I don't think we have enough glue for that...~
"South Side of Marionette City- All Housing Districts. Remember to obey The Government and have a nice day."
Discussions
Most recent OOC posts in Crumpled Realities and Torn Utopias