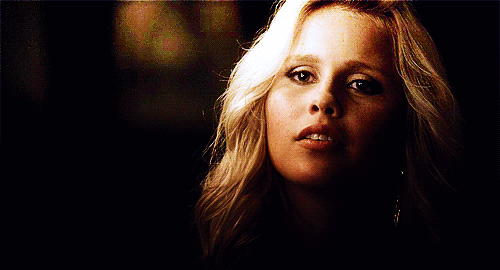 Full Name:
Valerie Amora Valentine
Nickname(s):
Princess - Her brothers mostly call her this because of what an attention hog she is
Val - Called this commonly
Gender:
Female
BirthDay:
February 14
Physical Age:
19
Real Age:
499
Grade:
Senior
Likes:
▲
Romance novels
▲
Being in charge
▲
Pop & Alternative music
▲
Talking
▲
Having fun!!!
▲
Observing humans
Dislikes:
▼
Country music
▼
Being told what to do
▼
The color
Light Pink
▼
Arrogant guys
▼
Cold weather
▼
Being Out-shined!
Fears:
ø
Heart Break
ø
Falling In Love
ø
Claustrophobia
Personality:
Valerie is very erratic, spiteful and a know-it-all. She shows on many occasions that she likes to be in charge and doesn't take squat from anyone, no matter who they are. Now that being said, Valerie is actually very obedient and loyal when it comes to her older brother and father; she looks up to her older brother for the most part and wishes to please her father the best she can. Because of the heartbreak she has endured, Valerie has built up an emotional wall and she comes across as being cruel, aggressive and mean. Despite her aggressive nature, she has shown to be emotionally fragile; especially when it comes to relationships. The weird thing about Valerie is she actually secretly believes in 'True Love' despite what the elders have taught and spoke of. Though her past relationships have always ended badly because her partner never felt the same and she knew it was impossible for her to love another Cupid when they didn't even believe in Love. Valerie wishes to be human badly, she adores how they can form relationships so easily and actually envies there life style at times. Valerie fears being left alone and she doesn't believe it when people treat her kindly as a friend or a lover.
She is just a lonely girl who wants someone who actually cares about her.
Appearance:
Valerie is very attractive and has icy/natural blond hair, light blue eyes, full lips and pale skin. She is a tall and slim Caucasian female. She stands at 5'7" and weighs 132 pounds. She doesn't wear much make-up though it's obvious she wears lightly colored make-up on her face.
In terms of fashion sense, Valerie is often seen wearing stylish and mature clothing with trendy coats and fashionable jewelry, such as long necklaces and pendants or dangle earrings. She is mostly seen wearing the colors of white, black, brown or gray. She often wears low-heeled boots and shoes with dark jeans or leggings.
Brief History:
Valerie was born the eldest daughter of 'The Original Cupid', Amor himself. Growing up, she was pampered to the extent that she actually thought of herself as a princess compared to other beings. Valerie has always had this instinct of competition with her other siblings; she always felt that she had to be better than all of them just to please her father and herself. Even though she constantly competed with her siblings, there was no favorite among them in the eyes of Amor but Valerie always saw her eldest brother as their fathers favorite which drove her desire to surpass her eldest brother mainly. Even with her competitive nature always showing, she had other issues as well through her life. Valerie only heard stories of Love that humans desired and clung to which was what a Cupid was supposed to give them; hearing the stories over and over again, she began to ponder over the idea of Cupids actually loving each other like the humans did which she eventually started to envy about humans and in response started to form whenever another Cupid caught her eye. Well it never worked. The other Cupids just thought she was strange wanting this but who could blame them. Eventually she hid away her desire and went on with her mundane life style as a Cupid but in the process learned to hate 'Love' because she could never have it. It was never in reach with her or any other Cupid and she hated it so much though she never stopped being intrigued by the humans and hating humans never crossed her mind.
Note:
Valerie shares the same Birth Day with her father though rarely would she ever feel like a princess on her Birth Day. It's just always about her father and she despises her Birth Day because she's mostly forgotten or ignored on that date from where Cupids come from. She likes to be in the spot light but not getting attention on your own Birth Day really sucks!