Alastair
Connel
Banguard
"How does it feel to be beaten by a Brit?"
I am but a puppet

::
Lufia
T o S t a r t
What comes out often

::
"
Well... I to get called Alas a lot...
"
Is size a issue?

::
"
I'm going to guess this is for the coat and stuff correct...?
" 182cm
Forget the scale

::
"
Eh... That's personal... Isn' it?
"
Can you tell

::
Human, Pure British "
If you couldn't tell by my accent...
"
It took you this long to see?

::
"
Good God if you can't tell then you are *seriously* messed up.
" Male.
I'm older by the second

::
22 "
God I feel old...
"
A
L i t t l e
M o r e
This day is special!

::
January 23, 1837
Passion is but a flame

::
Straight
Give it now!

::
+Tea
+A good book
+Cold weather
+Any good food
+Combat
How can you stand this?!

::
-Bland food
-Rude people
-Lies
-Bell peppers
-Akuma (He feels more pity than distain...)
OH... MY...G--

::
X Trains "
No! Do not put me on there! No! NOOOOOOOO!
"
X Failure to protect anyone.
Y o u S h o u l d K n o w
. . .
Don't judge me

::
Alastair is vocal and rather warm spirited in personality, leaving his hot tempered self hidden, when he is out in public. He tends to leave the being the cunning and cold personalities to those whom have said personality. Though, as previously mentioned Alastair is rather hot headed and is brash in his decisions because of it, even though, he can't hold a grudge on anyone whom has done him wrong. Though he can hold a grudge to those unfortunate few, whom have done an un-regrettable act to him, those few, are the Noah clans. In all intents and purposes, he doesn't dislike them, he finds it in himself to
hate
them. He doesn't hate, he dislikes things, yes, but he personally holds it against his honor to hate, even if it's the Noah. He contains and restrains himself not to flip his mind over it, even though, he regrets his own transgressions that ended badly... He's rare to talk about them, and almost completely shuts down. Though, a nice cup of tea typically brings him back to his usual self.
No one knows this. But

::
Alastair was born into a nice family and home in Wells, Somerset, United Kingdom, to a wealthy doctor by a nice pond that was about 10 meters wide and 12 long. Already a bad concoction with him as a brainless oaf at a young age. He one day decided to jump into the water, and nearly drowned because of it. He was dared by his friend Thomas, whom was placing a bet on Alastair's courage, though playing with his ignorance to his weaknesses. Which was a bad idea...
Alastair jumped into the pond, thinking where he was would keep him towards the shallow part of the pond, he was wrong. Soon, he began to drown, not sure what to do, Thomas ran to get help, and came back with Alastair's older brother, whom dove in and drug his stupid younger brother's rear out, scoffing as he put Alastair on a tree before questioning the two as to what happened. After a few weeks of knowing what had happened, Alastair's brother forced him to swim, and through the rather brutal lesson, Alastair learned how to swim. Which made him happy and confident in his brother, until his brother's rather gruesome and tragic death, about three years later.
Three years later, the year was 1847, on Alastair's birthday, his older brother, whom was now 18 was riding back in a horse and buggy, before as he crossed some locomotive tracks, a train came by and the horse panicked remaining where it was. Neither the horse nor John (Alastair's brother) survived. The train blew right through the two as it went by, the engineer had tried to stop the train, but it was long too late to stop before a collision. Alastair never liked trains since, seeing the accident traumatized him. Still giving him nightmares to this day. Soon, his family moved from Wells, to York, in the Yorkshire territory in which, when Alastair was then about 18, he noticed a mugging and tried to stop the man, the best, yet worst choice he made.
The mugger turned out to be an Akuma. Leaving Alastair defenseless to the beast, at the least, until something clicked in him. It was less of a click and more of a snap as his arms changed into two fairly heavy gauntlets. In which he, after getting shot by the Akuma, was purified of he pentacles and instinctively attacked and killed the Akuma through his now self named move "Meteor Breaker" before passing out, and somewhat conveniently being found by a finder. Taking him three days to wake, Alastair woke in the European Branch of the Black Order. Soon joining them amongst his on will and becoming another Exorcist among the rest of the Order's group finding himself at home with the Others.
My best chance in a fight is

::
Meteor Break Gauntlets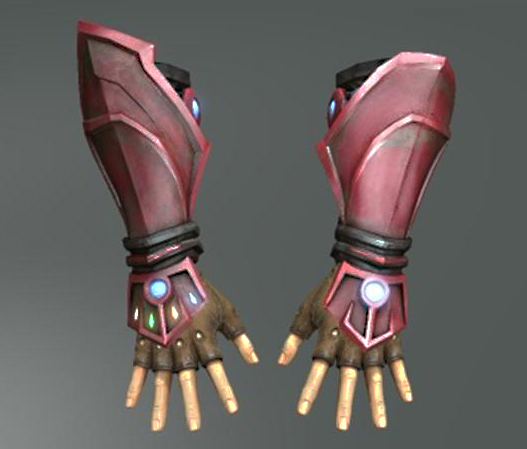 The Meteor Break gauntlets are rather strong flame gauntlets that are "infused" with flames of a meteor, not true per say. Yet the flames from his gauntlets are dependent on Alastair himself's emotion and rage. Which the longer the fight goes, his rage builds from both his frustration and anger towards the Millennium Earl or Noah clans, and the fact that he hasn't killed the enemy. Per each bit of rage he has, the flames from the gauntlets gains more heat and power, to the point that he can use the flames to propel himself into the sky and actually keeping him from death when he falls from a distance in which he'll die from the fall. Though, he can be nulled easily by water with these if he's not uber angered.
Music to go along

::
http://www.youtube.com/watch?v=J-SrrBmKaHE