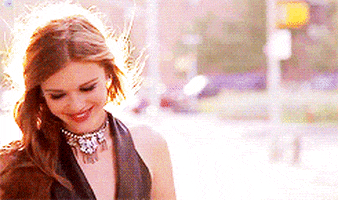 Lola Hart

Nickname(s): Lo, Hart

Age: 24

Birthday: April 14, Aries

Sexuality: Heterosexual

Dialog: #6600CC

Race: Human

Ability: Alchemy, she's an amazing potion artist.

Appearance
Hair Color & Style: Fiery red, long to below her breasts and natural straight

Eye Color: Full and brown

Skin Tone: Fair

Height & Body Type: 5'3, fit and curvy


Other Features: Lola has dimples on both sides of her cheeks. She has long full lashes and perfectly manicured finger nails. She has a belly button ring and three ear piercings on both ears.

Style: Dresses, wait...what do you mean it's not summer? Doesn't matter how cold it gets, Lola will wear a dress any chance she gets. She refuses to leave the house without always looking her best. She loves to wear high heels and dress classy. Lola enjoys wearing a variation of jewelry from designer earrings, to necklaces to fancy rings. She's always wearing a silver ring with sapphire diamonds all around, it was given to her by her grandmother on her sixteenth birthday and she never takes it off accept for when she showers. She wears little makeup, on occasion she'll put some lipstick on but she prefers her natural beauty.
Personality
She's a petite girl with an attitude and has no problem arguing until her point is clear. She has a strong opinion and isn't afraid to show for it. Lo is an energetic and hyper individual, many can't stand her blabbering nature. She loves to talk, she loves to share theories and conspiracies and have meaningful conversations with bright minds. She's smart and strategic, although her mouth may run off without her at times, her mind is the opposite, focused and analyzing. She uses her chattiness as a defense mechanism, she's able to confuse individuals until she's figured out her next moves.
She loves to read and to research. She has studied the supernatural since she was very young and has always been fascinated with the beings. She has befriend many individuals in this world due to her ability to understand their hardships, strengths and weaknesses. She's kind but the furthest thing away from a push over, she will put herself first in any situation then assist a loved one if they're in grave danger, but she will do her best to keep herself out of harms way.
She's quirky, always spewing out her thoughts and going off on tangents that seem to come out of nowhere. She's always up for an adventure and she loves a challenge.
The only time Lo is calm is when she's truly afraid. She checks out mentally hence why she tries to avoid any dangers. She's able to keep herself out of messy situations through strategic maneuvers of persuasion but if someone is threatening her she struggles to find her thoughts and get herself out. Her silence is intimidating especially considering she never shuts up to begin with. Many fear her when she's quiet but realistically she's confused and lost, they have the upper hand.
Lola can get snippy, she doesn't like being told what to do or how to act. Raised by only her mother, she was taught to be independent. Although she says a lot, it can get difficult to actually know her background, she doesn't like sharing details about her past and will divert the subject whenever there's mention of it.
Likes
~ Talking
~ Alchemy
~ Analyzing
~ Shopping
~ Singing
~ Reading/Researching
~ Socializing
~ Weed
Dislikes
~ Crowds
~ Alcohol
~ Sushi
~ Horror films
~ Idiots
~ Fights
~ Chaos
~ Being told what to do/how to act
Hobbies
~ Reading
~ Alchemy
~ Baking
~ Shopping
~ Hiking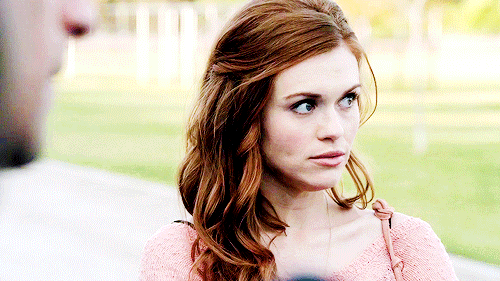 ~ Singing
Skills
~ Alchemy
~ Analyzing
~ Research
~ Understanding
~ Confusing individuals
Quirks
~ Never stops talking
~ Fidgets with anything close to proximity when nervous
~ Rolls eyes often
~ Loves to get stoned, smokes weed almost everyday