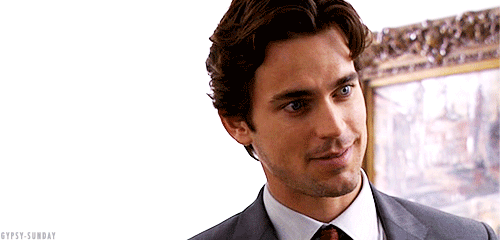 ---
---
"Wolves don't loose sleep over the opinion of sheep."
---
---
♦

Full Name

♦
Grayson || Oliver || Carson

♦

Nickname

♦
Gray

♦

Birth Date

♦
May 8th || Taurus

♦

Age

♦
Two hundred and forty-two || 242

♦

Gender

♦
Male

♦

Sexuality

♦
Heterosexual

♦

Ethnicity

♦
British

♦

Race

♦
Lycan

♦

Dialogue Color

♦


#B8BCC0




---
---
"You never know how strong you truly are until being strong is the only choice you have."
---
---
♦

General Appearance

♦
Proving to be quite tall and well built with powerful muscles. Preferring to allow his hair to do whatever the hell it pleases, it is often messy. His attire is mostly made up with luxurious suits, although he enjoys wearing more casual clothes when he spends the day at home. He does have a few scars and similarly to his brother, he has quite a few tattoos inked on his torso and arms.

♦

Height

♦
6'1

♦

Weight

♦
168lbs

♦

Hair Color

♦
Chocolate brown

♦

Eye Color

♦
An arctic blue unless he transforms into his Lycan form, where his eyes are golden

♦

Skin Color

♦
Deeply tanned

♦

Ability

♦
Shifting into his Lycan form at free will, although under the presence of a full moon the shift is inevitable, he is additionally able to control small quantities of fire.


---
---
"In order for the lightness to shine so brightly, the darkness must be present first."
---
---

♦

Personality

♦
Grayson, in various way tends to be quite different to his beloved brother, often attending balls and causing chaos, which often ends in blood shed. Often acting cocky and irresponsible in front of other creatures to win their favour. Despite proving to be quite a powerful and confident guy, once you have gotten beneath his act, Grayson is responsible and caring, who has issues with being overprotective of his loved ones. He feels an desire to be fully in control and stable at most moments, due to his race and the indescribable fear of losing control and hurting someone he cares about that constantly haunts him. He loves humour and joking around, although has a wrathful anger that he keeps locked away.

♦

Likes/Dislikes/Hobbies/Skills/Quirks/Bad Habits

♦
Grayson traditionally likes women and drinking, along with his older brother, tattoos, music and playing his violin in addition to his supernatural pets and joking around with his friends and brother. Having quite an uncontrollable short fuse, he tends to avoid his dislikes which include, people who lie and believe they are superior and judgemental towards others. Being bored, losing control and the full moon are amongst his stronger dislikes. He spends his time working out or keeping fit by swimming, riding or walking his Phantom Shadow Dog. His extensive skillset includes being an extremely skilled fighter, thanks to his brother, extracting information and purely surviving. He is a talented musician, while proving to be extremely loyal to his loved ones. He unable to control his temper and due to his Lycan form, he is extremely overprotective and proves to drink and cuss a lot. He additionally hides his emotions from everyone and tends to keep his emotions bottled up to himself and is quite sarcastic.


---
---