---
---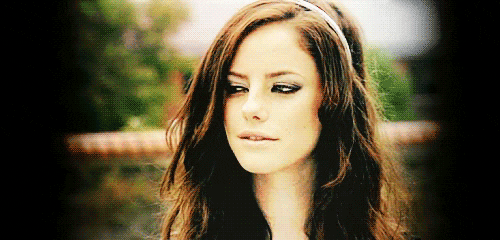 ║♦
║♦
║♦
║♦
║♦
║♦
║♦
║♦
║♦
║♦
║♦
║♦
║♦
║♦
║♦
║♦
║♦
║♦
║♦
║♦
║♦
Nicknames:
Tawni
Age:
25
Birth Date:
December 21st | Sagittarius
Gender:
Female
Ethnicity:
Irish and some Scottish
Sexuality:
Bisexual | Leans more towards men
Race:
Human
Dialogue Color:
#8600A1
---
---
♦║
♦║
♦║
♦║
♦║
♦║
♦║
♦║
♦║
♦║
♦║
♦║
♦║
♦║
♦║
♦║
♦║
♦║
♦║
♦║
♦║
♦║
♦║
♦║
♦║
♦║
♦║
♦║
Height:
5'9
Weight:
126 lbs.
Hair Color:
Blue
Eye Color:
Green
Skin Color:
As pale as snow
General Appearance:
Tawni is quite tall and she enjoys that, she also sports an almost too thin frame due to anorexic tendencies. Her hair is a
dark blue
and goes to the mid of her back. She keeps her bangs swept to one side, but her bangs generally stay tucked behind her ear to keep them out of her face. She exhibits heavy eye makeup, but it is the only type of makeup that she usually wears. Her attire is made up of a darker, more Gothic style. It is rare to see her in an actual color besides neutral colors of grey. She loves fishnets and garters and combat boots and basically any other type of accessory that fits her style.
Ability:
Can stop time, but can hold time still for a maximum of 20 seconds.
---
---
║♦
║♦
║♦
║♦
║♦
║♦
║♦
║♦
║♦
║♦
║♦
║♦
║♦
║♦
║♦
║♦
║♦
║♦
║♦
║♦
║♦
║♦
║♦
║♦
║♦
║♦
║♦
║♦
║♦
║♦
║♦
║♦
║♦
║♦
║♦
║♦
║♦
║♦
║♦
║♦
║♦
║♦
║♦
║♦
║♦
║♦
║♦
║♦
Personality:
Vitane has become a very independent woman. After the loss of her parents when the freaks (as she calls them) started taking over, all she's had is her grandma. She is hotheaded and lashes out sometimes. She can come off as cocky but it's only a cover up from the trauma she's endured. She's grown to distaste most men after dealing with an abusive father and a lover. She trusts warily, but once you have gained her full trust she would die for her friends. Before the takeover, she was kind and giving and always put others first. But ever since everything happened she's been protective of her only living family member and cares only for herself and her grandma.

Likes:
✓- Music
✓- Drinking
✓- Singing
✓- Drawing
✓- Bookstores
✓- Jokes Of All Kinds
✓- Mashed Potatoes
✓- Swimming
✓- Animals
✓- Anything Cherry

Dislikes:
✕- Being Late
✕- Bullies
✕- Fire
✕- People Who Think They Are Better Than Everyone
✕- Burnt Food
✕- Being In A Large Group
✕- People Touching Her Hair Or Face

Hobbies:
♘- Swimming
♘- Working Out
♘- Cooking
♘- Drawing
♘- Shopping
♘- Collecting Books

Skills:
✎- Great Chef
✎- Amazing Agility
✎- Drawing
✎- Amazing Singing Voice
✎- Somewhat Skilled Fighter
✎- Reliability

Quirks/Bad Habits:
☣ Temper
☣ Anxiety
☣ Fumbles With Her Fingers
☣ Impatience
☣ Cussing
☣ Struggles With Anorexia
☣ Smoking
---
---