Ara "Stormy" Varela
°The Suburbs (Continued)°
---
---
❂Name❂
||
"I don't really remember the last time someone called me by my full name."
Ara Grace Varela
❂Nicknames❂
||
"I do enjoy this nickname more than being called Ara."
Everyone calls her Stormy as when she was young, she had a very hard time controlling her water element and would always by accident cause storms.
❂Role❂
||
"Yep. That's me, water girl."
Espirit female 1 with an element for Water
❂Age❂
||
"Nearly eighteen, but it never seems to be close enough."
Ara is seventeen.
❂Gender❂
||
"...I hope I look feminine enough to tell?"
Female
❂Sexuality & Marital Status❂
||
"The closest I've had to dating someone is when some guy called out of a car 'What's cookin' good looking?' "
Heterosexual and single.
❂Her Aerea❂
||
"You gotta' love him."
Tyler Richardson
---
---
General Appearance
°Sprawl II (Mountains Beyond Mountains)°
---
---
Face Claim: Amanda Seyfried
❂Hair Color❂
||
"My mom told me when I was young it resembled soft waves of the ocean."
Golden Blonde
❂Eye Color❂
||
"I love the irony in blue."
Light blue
❂Height & Weight❂
||
"Hey, a lot of people are this short."
5 ft 2.5 in , and weighs exactly 100 pounds.
❂Distinct Marking or Scars❂
||
"I felt disconnected, the rain drop made me feel a bit better."
Stormy really doesn't have any specific distinct markings or scars, but when she was sixteen she got a small raindrop tattooed on the back of her neck.
❂Species❂
||
"A dying breed... well really, a dead breed."
Espirit with affinity for water.
---
---
General Information
°Rococo°
---
---
❂Personality❂
||
"As long as you find something to love in everyone, then we can all get by."

Stormy likes to think of herself as extra-ordinary. She basically finds herself being very ordinary, whereas the extra part is just the fact she's not necessarily human. Now, this is just her opinion on herself, but in all truth of the matter Stormy is a very kind and laughing girl, who often can sound sarcastic in some of her sayings. It's hard not to love her, as she finds ways to relate to almost everyone. She tries to find good in everyone, as she believes it's what's keeping the little sanity she has left in check. She loves to love, but that doesn't mean she's all peaches and cream. She's quite the opposite actually. She is not shy to state her opinions openly, and is very stubborn. It's almost impossible to convince this girl into another point of view. But other than that, she's very sweet and playful, giving stupid nicknames to people and teasing them in a friendly manner when appropriate.

She, among other things, is also a creative soul. With this she can get distracted into wild ideas, which she may or may never act out on; this also causes her to day dream and stumble down steps a lot when she doesn't pay attention. Stormy is impulsive in situations that cause for little thinking time. Probably not the best personality trait, but it's what makes Stormy herself. You would probably never meet someone like Stormy again in a lifetime, and it's not just because she can control water. She doesn't give up, and persists on being loyal and spontaneous. Spontaneity has been proven to be one of her favorite things, as long as it is a good spontaneous and not a bad one. But then again, everyone would kind of hope for that. Many seem to find that she disappears easily. This could be because of her spontaneous attitude, but it's mostly because she can't just sit around and do nothing. She loves to disappear into woods for walks, or just lay outside on the grass without telling people her whereabouts.

Despite this seemingly fun and slightly stubborn girl, there has always been a serious side to her and a side of commitment. She knows when to be solemn and mysterious when need be. If something is important to those she cares about, she will do everything in her power to do it. She is selfless in that manner. She cares about people in a way they never have been cared about before. She makes everyone feel important, as she is a strong believer that everyone has a reason to be placed on this earth and to strive there, and that's all that she wants. She wants people to become themselves, she wants them above all else to know that they are important. She has never come across someone who was not important.
❂Element❂
||
"I'm really glad this is my element. But I guess everyone happy with theirs, huh?"
Ara has an affinity for water.



Ice Manipulation

:
Stormy can create ice only by freezing up water. If it was something she has created, she can mold it into different shapes if she is strong enough at that time.



Storm Manipulation

:
Stomy has the ability to create storms. They can range from a little rain dribbling, to massive thunderstorms in areas close to her.



Water Manipulation

:
Stormy can ultimately create more water if there is a source nearby, diminish it, mold and shape it, and manipulate it to her desire.



Snow Manipulation

:
If stormy causes a storm, if she concentrates hard enough she can change it into snow.
---
---
Useful Facts
°Ready to Start°
---
---
❂Likes❂
||
▲

Musical Instruments.

Stormy is a lover of music, and can usually be found listing to indie rock with huge headphones on, playing classical piano, playing guitar, or singing.
▲

Animals.

She is a a huge lover of animals of all sorts of kinds. She, for this reason, is also a vegetarian. She had a small black cat with her in which she named Moriarty.
▲

Water.

She has an affinity for water. of course she's going to like water, she's practically a fish.
▲

Art.

One thing that has stayed with her through her hops in foster homes is that fact that in every single room she has, hundreds of sketches are placed upon her walls. She doesn't paint really, only detailed pencil sketches of nature, architecture, or people.
▲

Tea

Every morning tea. Every lunch, she has tea. Every dinner, tea. She basically has tea all the time.
❂Dislikes❂
||
▼

Apples

She's highly allergic to apples. She found this out after sneaking a bite of on of her foster mothers apple pies.
▼

James Franco

Do not even speak his name to her. She just really doesn't like him. Like really doesn't.
▼

Feeling Alone

Stormy has felt alone most of her life. She's fine being alone, but hates the feeling. This is probably because she was separated from her Aerea for so long.
▼

Overly Excitable People

She doesn't understand them. She doesn't hate them, or dislike them really, she just can't quite understand.
▼

Change

Ever since being torn apart from her people, Stormy really doesn't do well with change of any kind. It's the thing she hates the most.
❂Flaws❂
||
✧

Clumsy.

: Due to her day dreamy ways, it's not uncommon for Stormy to trip or stumble a lot.
✧

Stubborn.

Good luck changing Stormy's mind on an opinion or matter. When her mind is set, it's set forever. No way to convince her into something she doesn't want to do. This can sometimes make her a teensy bit hard to work with.
✧

She uses up all the hot water in the shower.

: This is due to her immensely long showers. She's very sorry.
❂Strengths❂
||
✦

Wise

: Stormy tends to be more on the wise side of things. Despite being a tad impulsive, when given time to think she always tries to come up with teh best solution possible. She is a critical thinker when wants to be.
✦

Fast.

: Stormy often would go for walks in the forest when younger, but that turned into jogging. Now, She is just naturallly a really fast and fit person.
✦

Understanding.

: She understand peoples ambitions and wants, and can look under the top layer into real reasoning of people actions. This can cause her to be convincing and trust able. She relates.
❂Quirks❂
||
øShe takes really long showers.: A short shower is twenty minutes. She's taken a short shower maybe once in her life. One time, she spent an hour and a half in a shower, by accident of course. Time fly's when you love water.
ø

Comfortable hugger.

: Stormy is a person with a lot of affection, and becomes comfortable with most people. She's a casual hugger, and one who does it without thinking. She might touch your arm when she's talking to you, or if your walking together hook her arm with the person. She does it without even knowing, like instinct.
ø

Loves Musicals.

: She loves to play piano and sing musical numbers. She's a sucker for them, but will sing and watch them in private, a little embarrassed about it.
[/font][/size]
---
---
Useful Facts
°The Suburbs°
---
---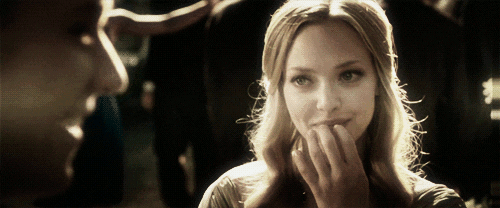 ❂History❂
||
Stormy was born to an Espirit mother and father. They named her Ara as the names meaning is "Brings Rain." She was called that for about half her life with them, up until the point in which if she had mood swings storms would erupt. They soon nicknamed her "Stormy" and it sort of stuck. During the great war of Man and Dimoni, Her father tried his best to protect both his only daughter and wife, but failed when Stormy's mom, her fathers wife, was struck dead in front of both of their eyes. It was on that day in which she was sent away to become one of the last kinds of her people. It was the worst day of her life. Not only did she witness with her own two blue eyes her mother die, but she had to be ripped away from her father to know he would eventually die too, and was ripped away from her other half. She was a quiet child from that point on.

She hopped from foster home to foster home, never really settling in, often times getting verbally abusive people who did it just for the money they got. During these times, the only thing that really kept Stormy sane was her drawing, and music. She was a loner in school, never making or really attempting to make friends. But A light shone on her when she was fifteen years old, eventually moving to a foster family that sort of stuck. She had a foster brother, and foster mom. She loved them dearly, and they often times reminded her of the life she could barley recall when she was a toddler. She started to open up into her true personality, which overall was just a very sweet and affectionate girl. She even got a cat within that house hold when she found it abandoned on a street. She was very happy they let her keep it. Her foster brother, Jasper, actually named it for her. The small munchkin sized cat from that point was named "Moriarty." It seemed befitting, as the two foster siblings where fans of Sherlock Holmes, so Stormy was content.

At the age of seventeen, a social worker showed up at the house and informed her Foster Mother that her foster license had expired, and that Stormy needed to be immediately released form the home and put into another. Stormy was sad, but she wasn't a complainer. She hated change, but she got through it by a promise of calling her past family, and that she got to keep her cat.

Now, she lives under the household of Daliah Morse.
❂Notes❂
||

- Stormy has reading glasses

- Stromy's cat is a little black munchkin cat. (Munchkin cats have extremely short legs.)

- This is Stormy's sketch book

More will be added during role play.
---
---
Stormy
°Normal Person || Arcade Fire°
Is anything as strange as a normal person?
Is anyone as cruel as a normal person?
Waiting after school for you
They want to know if you
If you're normal too
Well, are you?
Are you?

I'm so confused, am I a normal person?
You know, I can't tell if I'm a normal person, it's true
I think I'm cool enough, but am I cruel enough?
Am I cruel enough, for you?

Girl break you down
Till everything is normal now, I know
And they will break down
Till everything is normal now, I know

They take their tea at two
All the normal people, they do
They burn the jungle down
While they were sleeping, it grew
You dream in English now
In proper English, look how
You're just the same as me
It's through

And they will break you down
Till everything is normal now, I know
And they will break down
Till everyone is normal now, I know
If that's what's normal now
I don't want to know
If that's what's normal now
Mama don't make me go
When they get excited, they try to hide it
Look at those normals go
When they get excited, they try to hide it
Look at those normals go
When they get excited, they try to hide it
Look at those normals go
When they get excited, they try to hide it, no!

And they will break you down
Till everything is normal now, I know
And they will break down
Till everything is normal now, I know

If that's what's normal now
I don't want to know
If that's what's normal now

Maybe if you hang together
You can make the changes in our hearts
And if you hang together
You can change us, just where should you start?

I've never really ever met a normal person
I've never really ever met a normal person
I've never really ever met a normal person
I've never really ever met a normal person like you!

How do you do
Thank you