Jerrica Davenport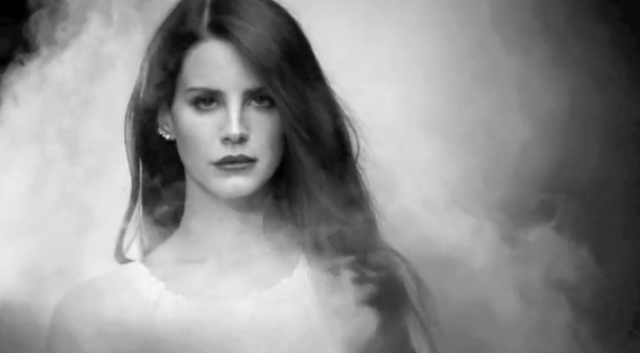 "War is pointless, peace is impossible."
---
---
Character's Full Name
Jerrica Camilla Davenport
Nicknames
Jerri or Cami
Appearance Age
20
Real Age
263
Role
Oldest Davenport Daughter
Likes
∞
∞ Her Sisters
∞ Singing
∞ Music
∞ Dancing
∞ Her wings
∞ Big Dogs
∞ Romance Novels
∞ Rain
∞ Being a Guardian Angel
Dislikes
†
† The Blackwoods
† Seeing Someone hurt
† Feeling Helpless
† Mean People
† Blood
† Crying
† Being an Angel (Sometimes)
† Being told what to do
† Trying to Be Perfect
---
Appearance
Hair:
Jerrica's hair is long touching just short of her lower back. Most of the time her hair is a light reddish-brown color, but sometimes depending on her mood (yes her mood, it will become a dark brown, normally when she is upset or angry.

Eyes:
Her eyes are a remarkably noticeable emerald green with noticeable hints of dark blue.

Body/Build:
She is tall, standing at 5'7 and weighing in at 135 pounds. She is extremely thin, but she doesn't look like a stick she has curves.

Tattoos/Scars/Piercings:
The only marking she has is a scar on each shoulder blade where her angel wings normally are, when they are out.
Supernatural Abilities
She isn't just a high ranking angel she is a:
Guardian Angel- "A guardian angel is an angel assigned to protect and guide a particular person or group." –WIKI
---
Personality
Jerrica is one of the sweetest girls you will ever meet. She has a positive outlook on everything and tries to find the good in everyone's, even the Blackwoods. She is very protective of her sisters and is constantly acting as a mother to them. She loves them to death and would do anything for them. She is always running around doing things for everyone, she is the definition of a people pleaser and sometimes she wishes sometimes she could just take time for herself. She has had to be perfect her whole life and she has been, she was the oldest forcing her to be an example for her sisters, messing up wasn't an option for her.
History
Jerrica was the first born daughter to the Davenport family in centuries and some say that she was the reason the battle between the two families calmed down. Her father, being a king in the human world and high up on the chain of order in heaven, was always hard on his eldest daughter. She had to be perfect and every waking moment of her life was always planned out for her. From a young age she held the trait of a Guardian, or as most humans would call her a guardian angel and that became her life, protecting the humans from the demons and making sure they didn't stray far from faith. She's never had a moment to herself, it's always been about somebody else and although she loves being an angel and doing what's right, she wonders what life would be like if she was living for herself instead of everyone else.
---
Jerrica's Song to Her sister



Gaurdian
You, you who has smiled when you're in pain
You who has soldiered through the profane
They were distracted and shut down

So why, why would you talk to me at all
Such words were dishonorable and in vain
Their promise as solid as a fog

And where was your watchman then

I'll be your keeper for life as your guardian
I'll be your warrior of care your first warden
I'll be your angel on call, I'll be on demand
The greatest honor of all, as your guardian

You, you in the chaos feigning sane
You who has pushed beyond what's humane
Them as the ghostly tumbleweed

And where was your watchman then

I'll be your keeper for life as your guardian
I'll be your warrior of care your first warden
I'll be your angel on call, I'll be on demand
The greatest honor of all, as your guardian

Now no more smiling mid crestfall
No more managing unmanageables
No more holding still in the hailstorm

Now enter your watchwoman

I'll be your keeper for life as your guardian
I'll be your warrior of care your first warden
I'll be your angel on call, I'll be on demand
The greatest honor of all, as your guardian
The was she feels about a past situation



Beautiful Disaster
He drowns in his dreams
An exquisite extreme I know
He's as damned as he seems
And more heaven than a heart could hold
And if I try to save him
My whole world could cave in
It just ain't right
It just ain't right

Oh and I don't know
I don't know what he's after
But he's so beautiful
Such a beautiful disaster
And if I could hold on
Through the tears and the laughter
Would it be beautiful?
Or just a beautiful disaster

He's magic and myth
As strong as what I believe
A tragedy with
More damage than a soul should see
And do I try to change him?
So hard not to blame him
Hold on tight
Hold on tight

Oh 'cause I don't know
I don't know what he's after
But he's so beautiful
Such a beautiful disaster
And if I could hold on
Through the tears and the laughter
Would it be beautiful?
Or just a beautiful disaster

I'm longing for love and the logical
But he's only happy hysterical
I'm waiting for some kind of miracle
Waited so long
So long

He's soft to the touch
But frayed at the end he breaks
He's never enough
And still he's more than I can take

Oh 'cause I don't know
I don't know what he's after
But he's so beautiful
Such a beautiful disaster
And if I could hold on
Through the tears and the laughter
Would it be beautiful?
Or just a beautiful disaster

He's beautiful
Such a beautiful disaster