Monster Academy is a high class place where monsters of all kind come to learn what they can, but when humans start to come into the school the monsters must learn to get over their hatred for the humans and allow them to stay there and learn with them. Suzuki, or "Hime-San" as what people call her is the head of the school, but also and student herself, a lot of people get on her about why she is allowing humans into the school, but she shrugs it off and goes on her merry way. Will the monsters and humans get a long? Why does Hime-San want humans to come to the school?
Okay if you want to join in the Role Play the you must have the following:
Name:
Nickname:
Age:
Gender:
Grade:Everyone starts off in 12th even if they transfer to the school
Race: (Human/Monster)
Personality:
Hobbies:
Description/Pic:
Family:
Dorm:(you may have up to 3 dorm mates)
Example:
Name:Suzuki Tepes
Nickname:Hime-San, Princess
Age:17
Gender:Female
Grade:12th
Race:Pure-Blood Vampire
Personality:Cocky, Smart, Bossy, Sarcastic, Caring when I want to be
Hobbies:Dancing, Piano, Violin, Painting, Reading
Description/Pic: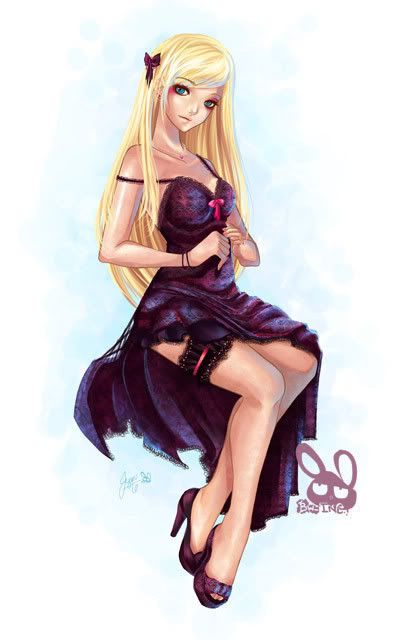 Family:Was all murdered by Humans in front of her eyes, but has washed all those memories away when she took on her mothers job of ruling the monster world. She has now claimed her maids and closes friends as her family.
Dorm:666 she shares it with her best friend, Shannon.
Name:Shannon Lee Maxwell
Nickname:Shan-Shan
Age:17
Gender:Female
Grade: 12th
Race:1/2 Vampire, 1/2 Human
Personality:Fun, Smart, Sassy, Loud, Sometimes Annoying
Hobbies:Swimming, Cooking, Listening to music, Reading Twilight, Taking pictures
Description/pic:
Family:Mother is a Human, and her Father is a Vampire, she loves to be around her family, but her mother hated her so she went to live with her father for the rest of her life, not ever able to see her mother, but she loves her father.
Dorm:666
Taking place in...
Characterization: In-Progress Plot: In-Progress Depth: In-Progress Style: In-Progress Mechanics: Proficient Overall: In-Progress
Arcs are bundles of posts that you can organize on your own. They're useful for telling a story that might span long periods of time or space.
There are no arcs in this roleplay.
There are no quests in this roleplay.
Here's the current leaderboard.
There are no groups in this roleplay!
Welcome home, Promethean. Here, you can manage your universe.
Arcs are bundles of posts from any location, allowing you to easily capture sub-plots which might be spread out across multiple locations.
You can create Quests with various rewards, encouraging your players to engage with specific plot lines.
Settings are the backdrop for the characters in your universe, giving meaning and context to their existence. By creating a number of well-written locations, you can organize your universe into areas and regions.
Navigation
While not required, locations can be organized onto a map. More information soon!
There are no groups in this roleplay!
By creating Collectibles, you can reward your players with unique items that accentuate their character sheets.
Once an Item has been created, it can be spawned in the IC using /spawn Item Name (case-sensitive, as usual) — this can be followed with /take Item Name to retrieve the item into the current character's inventory.
Give your Universe life by adding a Mob, which are auto-replenishing NPCs your players can interact with. Useful for some quick hack-and-slash fun!
Mobs can be automated spawns, like rats and bats, or full-on NPCs complete with conversation menus. Use them to enhance your player experience!
Current Mobs
No mobs have been created yet.
Locations where Mobs and Items might appear.
You can schedule events for your players to create notifications and schedule times for everyone to plan around.
Add and remove other people from your Universe.
The Forge
Use your INK to craft new artifacts in Dark Academy. Once created, Items cannot be changed, but they can be bought and sold in the marketplace.
Notable Items
No items have been created yet!
The Market
Buy, sell, and even craft your own items in this universe.
Market Data

Market conditions are unknown. Use caution when trading.

Quick Buy (Items Most Recently Listed for Sale)
None
Discussions
Topics

Replies
Views

Last post
Most recent OOC posts in Dark Academy
This is the auto-generated OOC topic for the roleplay "
Dark Academy
"
You may edit this first post as you see fit.