---

---
"I refuse to let humanity just go down without a fight."
---
---
---
| Full Name |
"Me and Pip both got stuck with shitty names." Griffin Thomas Frost

| Nickname |
"I really don't like being called Griffin." Griffin's not a huge fan of his name, so he typically goes by Fin or Frost. Most people don't even know his real name, and only Pippa used to be allowed to call him Griff, or, when she wanted to tease him, Finny. Other than this, there's not many ways you can shorten his name, so he's sort of stuck with it. If you want to call him by his real name, he won't kill you, he's just not a huge fan. As for pet names, he really doesn't have a preference. He uses them a lot, so he doesn't really mind if you use them for him.

| Age |
"Old enough." Twenty-Two

| Gender |
"Ouch, babe." Male

| Role |
"I'm going to bring them down if it kills me." Human Hunter | Boy Two
---
---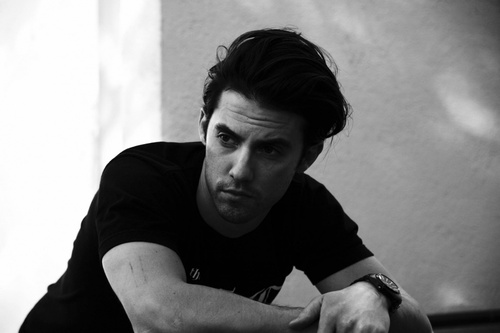 | Eye color |
"They're nothing special." Griff's eyes are a warm chocolate color. The dark brown/honey color of caramel that appear open and warm until you get to know him on a personal level, then you'll quickly discover that, while his eyes appear friendly and inviting, he certainly is not.

| Hair Color |
"I always thought Pip was nuts for dying her hair hot pink." Fin's hair, like his eyes, is a dark brown color. It's not quite as black as Pippa's is naturally, as it has some of his mother's sandy blonde color streaking it, making it a little lighter than his sisters. It's a little long, but swept back, out of his eyes, always looking tousled and messy.

| Skin Tone |
"I tan easily." Unlike his sister, Griffin isn't pale, and, in fact, people are often surprised to find out they're related, because there's very little about them that' similar. She takes after their father with her black locks and pale skin while he takes after their mother with his lighter hair and tanned skin. Even in the dead of winter, he's fairly tanned, even if he doesn't go out in the sun much anymore.

| Height & Weight |
"I keep in shape." Fin keeps himself in shape, always training and fighting, so it's safe to say, he's built like an athlete, standing at a full height of 6'1" with a full, sturdy figure complete with washboard abs.

| Distinct Markings |
Scars
"I can do it, but I'm not going to lie and say taking down a vampire is easy." When it comes to scars, Griffin has more than just a few. He's been fighting vampires for almost ten years now, and, as any idiot could tell you, a vampire is not an easy target, making them tough opponents. It's safe to say that he has many scars. His hands are calloused and rough and multiple thin white scars lace his back. He also had three large slash marks across the left side of his chest that he got from the Princess's Royal Mutt once, and he has a bullet scar on his right side. The bullet nearly killed him, as it ripped through several major organs. He also has a scar running up the inside of his arm and a bite scar on his neck that he got from fighting the first vampire he killed. She nearly Turned him, but luckily, he was able to kill her before he passed out so he never went through the change.
Piercings
"Nah, piercings are not my thing." Griffin doesn't have any piercings.
Tattoos
"Don't love them, but I've got a few." Griffin has three tattoos. His first tattoo is of a large griffin across his left shoulder. His second is on the side of his hand, and reads "Burn it down" in a complex cursive font. And his final tattoo is a snake tattoo on his side, the loop wrapping around the bullet scar.
---
---
| Likes |
♥ Smoking
♥ Girls
♥ Drinking
♥ Drugs
♥ Fighting
♥ Hunting
♥ Sex
♥ His Hunters
♥ Dogs | His Dane, Monster

| Dislikes |
✘ Vampires
✘ Sluts
✘ Royals
✘ Being told what to do
✘ Being looked down on
✘ Being lied to
✘ The Blood Houses
✘ When people don't take orders
✘ Clingy people

| Fears |
"Fear is just a weakness you can overcome."
☠ Failure → It's a hard thing to fear, because everyone fails at one point, no one's perfect, but Griffin is afraid of failing. Failing his sister, and failing in his goal to finish off the vampires. He takes every failure personally and explodes angrily, locking himself away to keep himself from hurting someone.
☠ His Temper → Fin has a very thin control over his temper, and he's all too aware of the fact that, once he's angry, there's no stopping him. He'll kill if he's mad enough, so he's afraid of hurting someone he cares about with his anger.
☠ Being a bad leader → Fin is one of the three leaders of the Hunters, well, two now that his friend Trevor has gone missing. He's afraid of failing his hunters and possibly leading them right into their own deaths. He's afraid that his cause is a lost one, and he's setting his Hunters up to fail.
---
---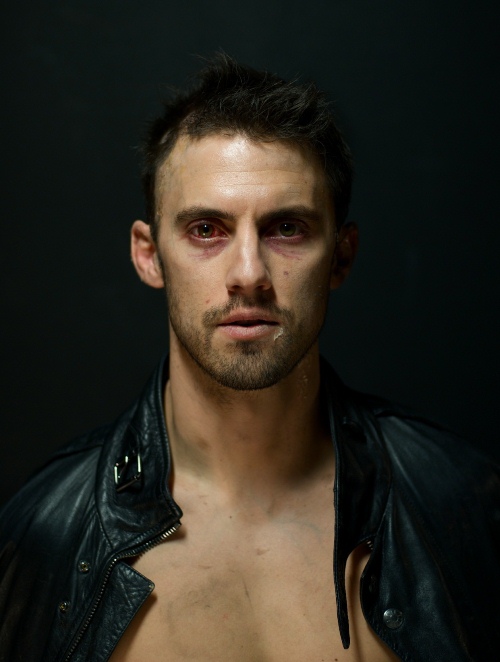 | Personality |
"I eat, breath, and sleep hunting." The only thing you need to know to know how Griffin works is simple: The cause. The mission he's taken on to take the world, or at least America, back for the humans. This cause is what fuels him night and day. He literally thinks of nothing more than killing off the Royals.

He even pushed his little sister into fighting for his cause, and, as a result, she was captured by the vampires and killed, or at least that's what he believes. Her death is what keeps him going. Everytime he begins to doubt himself and think that maybe it's hopeless to keep going, he thinks of his sister and the way she used to throw herself headfirst into the impossible without thinking twice, and his faith and need to kill the creatures that killed both her, and his best friend Trevor, is restored.

He has a strong bitter hatred for any and all vampires, especially the Royals, so he takes great care in keeping his Hunters hidden, running the operation alongside his friend Alden, underground, making sure to keep it secretive. The slow pace of his Hunters is agonizing at times, but Griffin is smart, and understands the need for stealth over power.

Griffin is a dangerous guy. He's not afraid to kill you, weather you're vamp or human, if you threaten him or his Hunters. He means business, and is instantly feared the moment he steps in a room. He's ruthless, you have to be when you deal with vampires. Even the smallest instant of sympathy could get you killed. He's got a fiery temper that has killed people before, even humans, and everyday Pippa is gone, he finds himself falling further and further into his Hunting, into his ruthless dangerous side. He used to have a calmer side, a side that was kind and compassionate, but Pip was the one who used to bring that out in him, and now that he believes her to be dead, there's no reason for him to show compassion to anyone anymore.

He's a strong, brave leader, able to make plans, train his Hunters, and give out orders with ease, and they're all fiercely loyal to him. They have to be. Otherwise, they might end up dead for their betraying him.

Griffin is often up until well into the dawn training or coming up with new plans to slowly bring the vampire empire to the end.

Like Pippa, he also has an ability to read people. Years of having to figure out his unresponsive sister has made him an expert in human nature, and he knows how people tick, and can almost guess what a person will say or do before they do it. He can get you to spill your guts with nothing more than a few words, and, as such, he's not only one of the leaders, and a Senior Hunter, but also an interrogator to the Hunters, interrogating humans they suspect to be spies for the vampires, and people who might have good information for them, like human slaves they've freed from the Vamps.

There's not much Griff thinks of, save for killing vampires and keeping his Hunters alive. He wakes up early and trains all hours of the day, and hunts well into the night, when the vampires are most active.

He's dedicated and hard-working, afraid of failure. He can't fail. It's just not an option for him. If Griffin sets his mind to something, he gets it done, plain and simple, there's no arguing with him.

However, despite what people might think, Griffin isn't actually heartless. He cares greatly for his Hunters, and would die for them without hesitation.
---
---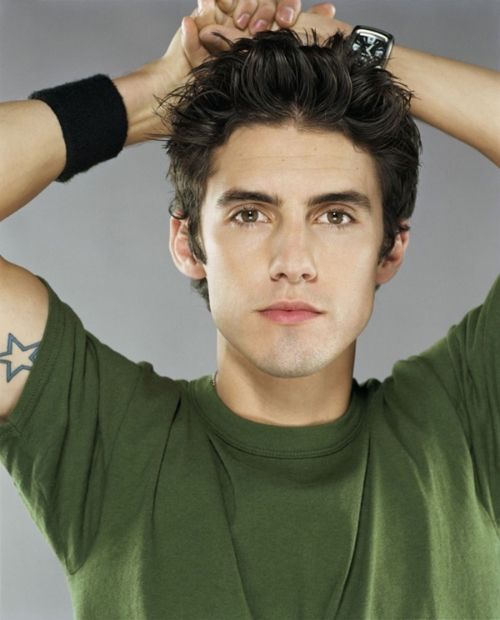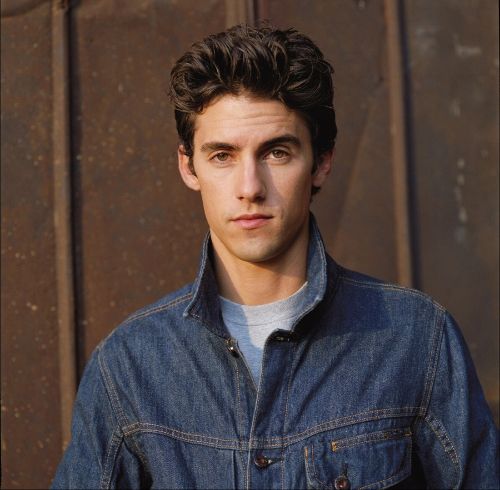 | History |
"Unless you've been living under a rock, you probably know every detail of my life." Griffin was the first born into a life of fame and fortune. His mother and father were both famous actors, and were all the rage in hollywood. The Famous Frost Family is what they were often called. When his mother Leighlah married his father, Tom, their wedding was covered by more than a thousand cameras and reporters. Everyone wanted the covershot of their kiss.

Then his mother got pregnant with him, and the tabloids had a field day, every paper in the world wanting to cover it. His mother was best known for, ironically, acting in various vampire and horror movies while her father was known for all the best action, thriller movies. Between the two of them, they had a movie coming out nearly every year. There had almost never been a more famous acting couple. They knew how to play the game. As soon as their names started to fade, they came out with something new.

Two years after he was born, Pippa came into the picture, making the lonely family complete.

Both their parents were too wrapped up in their careers to pay attention to their children, and both him and Pip had to pretend for the cameras that they were the happiest children alive. They could have thrown themselves off a cliff, and their parents wouldn't have even noticed, but the papers sure as hell would. It was awful, and their home was filled with the stress of showbiz. Of having to keep yourself popular.

Their mother and father were obsessed with fame. They did things for fame that would make even some of the most morally twisted people cringe, and what was worse, is that they didn't hide it from their children. Their mother and father made sure the two of them knew what was going on, and almost encouraged it.

Eventually, the pressure of fame seemed to be getting to their father because he was drinking heavily and becoming more and more dependent on drugs, until he was the focus of gossip magazines almost every week, because people were interested to see what wild, drug induced thing Tom Frost would do next. He seemed to be losing his mind, and took his frustrations out on his family behind closed doors until one night, when Pip was left home alone with their father, and Griff and his mother were in L.A for a movie premire, his sister called in the middle of the night, hysterical, something that was extremely strange for his sister.

Their father had killed himself.

And of course hollywood jumped at this, bombarding the devastated family.

When Pip was eight and he was ten was when they first learned of the existence of vampires. Fin did his best to shade Pippa from the horrific event of his mother being fed on until she fell unconscious, then dragged from the house, and he made sure that, as soon as he knew his mother wouldn't be making it, his sister was hidden so that the vampire wouldn't turn on them.

The vampire staged the whole thing like a suicide, and took the body so that he could wait until she re-awoke and feed her the blood of a vampire, completing the turn.

And Suddenly, Pippa and him became orphans, and were separated for two years as they were forced through foster care. When the vampire attack hit, he was twelve and living with a nice foster family at the time, but the problem was that, the father of this family was the mayor of New York and, as such, was a target for the vampires. It was a miracle he made it out alive, and, took his two foster brothers with him Alden and Trevor, and tracked down Pippa.

The four of them survived together for three years, until, at age fifteen, he killed his first vampire to protect his thirteen year-old sister, and the fact that he'd been able to kill the creature stuck him with an idea. If the the vampires weren't invincible... Then maybe they could beat them if they played their cards right.

However, he couldn't do it alone, so him, Trevor, and Alden set about gathering anyone willing to fight back, and set up an entire underground system with jobs and training, and fighting. It started off small and slow, but quickly escalated to the point where he had easily a hundred people working on him, and he was working on a plan to bring down the King.

Pippa had become quite the hunter by the time, and he's paired her with Trevor, so, seeing as she had a knack for taking on tasks that other people thought were outright impossible, he gave her the job of poisoning the King. She took Trevor with her, only he was caught, and Fin was sure the mission was a lost cause, only, amazingly, even with her partner caught, Pip somehow managed to pull it off and make it out of there alive.

Then she had a crazy idea that she might be able to get Trevor out of the Blood Houses by acting like she was a vampire going to buy him. It was risky, but Griff okay-ed it. Trevor was his best friend. He wasn't about to let him become an easy snack after all he'd worked for.

Only Pippa was caught as well, and he tried to free her for almost a year before one of his informants told him that the Royals had visited the Blood House, interested in her and Trevor, and he knew they were dead. There was no reason a Royal would want to see a human in the Blood House other than an easy meal.

It was a blow to him, and he was never quite the same, but his sister and friend's deaths have only made his dedication to the cause escalate.
---
---
Uprising
Muse

Paranoia is in bloom,
The PR, transmissions will resume
They'll try to, push drugs that keep us all dumbed down
And hope that, we will never see the truth around
(So come on)

Another promise, another seed
Another, packaged lie to keep us trapped in greed
And all the, green belts wrapped around our minds
And endless red tape to keep the truth confined
(So come on)

They will not force us
They will stop degrading us
They will not control us
We will be victorious
So come on

Interchanging mind control
Come let the, revolution takes its toll
If you could, flick the switch and open your third eye
You'd see that, we should never be afraid to die
(So come on)

Rise up and take the power back
It's time the, fat cats had a heart attack
You know that, their time's coming to an end
We have to, unify and watch our flag ascend
(So come on)

They will not force us
They will stop degrading us
They will not control us
We will be victorious
So come on

Hey, hey, hey, hey
Hey, hey, hey, hey
Hey, hey, hey, hey

They will not force us
They will stop degrading us
They will not control us
We will be victorious
So come on
____________________________________________


____________________________________________
Resistance
Muse

Is our secret safe tonight
And are we out of sight
Or will our world come tumbling down?
Will they find our hiding place
Is this our last embrace
Or will the walls start caving in?

(It could be wrong, could be wrong) But it should have been right
(It could be wrong, could be wrong) To let our hearts ignite
(It could be wrong, could be wrong) Are we digging a hole?
(It could be wrong, could be wrong) This is out of control

(It could be wrong, could be wrong) It can never last
(It could be wrong, could be wrong) Must erase it fast
(It could be wrong, could be wrong) But it could have been right
(It could be wrong, could be...)

Love is our resistance
They'll keep us apart and they won't to stop breaking us down
Hold me
Our lips must always be sealed

If we live a life in fear
I'll wait a thousand years
Just to see you smile again

Kill your prayers for love and peace
You'll wake the thought police
We can't hide the truth inside

(It could be wrong, could be wrong) But it should have been right
(It could be wrong, could be wrong) To let our hearts ignite
(It could be wrong, could be wrong) Are we digging a hole?

(It could be wrong, could be wrong) This is out of control
(It could be wrong, could be wrong) It can never last
(It could be wrong, could be wrong) Must erase it fast
(It could be wrong, could be wrong) But it could have been right
(It could be wrong, could be...)

Love is our resistance
They'll keep us apart and they won't to stop breaking us down
Hold me
Our lips must always be sealed

The night has reached its end
We can't pretend
We must run
We must run
It's time to run
Take us away from here
Protect us from further harm
Resistance
---