---
---
"Light me up a cigarette, and put it in my mouth."
---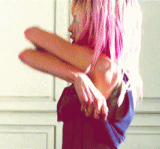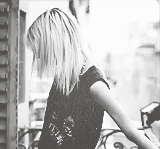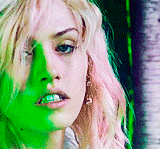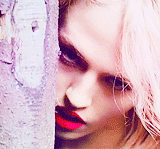 ---
---

| Full Name |
"We don't pick our names." Penelope Ahnnalise Frost

| Nickname |
"If you call me Penelope, I swear to God I'll fucking kill you." Penelope hates her name. It's stupid and she thinks it's an old woman's name. Instead, she'd prefer if you call her Pippa [ Pihp - uh ] or Pip, for short. She does like the nicknames Piper and Pepper as well. Other than that, she will accept her middle name or variations of it, like Lise [ Leese ], or Ahnna [ ah-nuh ], but if you call her Penelope, you'll be her enemy 'till you die. If she doesn't kill you. When it comes to pet names like baby, darling, sweetheart, ect., she's not fond of them. She uses them often for other people, but she hates when people use them for her she thinks they make her sound more like an object or possession than a person.

| Age |
"Who gives a fuck, it's not like there's cops anymore to tell me I can't do something." Just turned twenty years-old. The day of the masquerade happens to fall on her twentieth birthday.

| Gender |
"How many guys do you know with pink hair you asshole?" Female, clearly.

| Role |
"Fuck the vampires." Girl Two | Slave to the Royal Vampires
---
---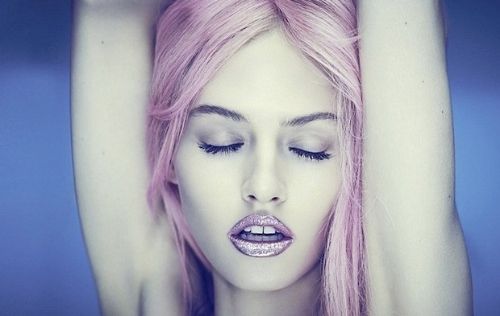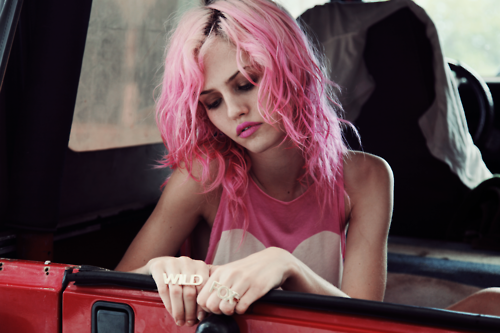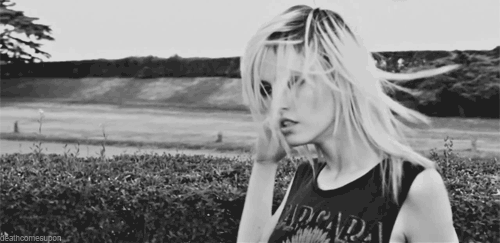 | Eye color |
"Yeah. I get it. They're great." Pippa's eyes are a shocking shade of aqua blue. They stand out sharply against her pale complexion and pastel pink/purple hair. They're also rather large, giving her a doe-eyed effect that tends to capture people and make her think she'd innocent and weak. She uses it to her advantage often, but there are times when it can be a huge pain in the ass.

| Hair Color |
"They made me cut it." Pip's hair used to be extremely long, hanging well past her hips, and, at times, when she really let it grow, almost to the backs of her knees. However, when she was sent to the Blood House, they cut off almost all her hair, leaving her with a crude pixie cut for easier access to the neck, so a vampire could bite her without getting a mouthful of her hair. She'd been in the Blood House for a year though, so her hair had some time to grow out. It's now down to just past her shoulders. It's choppy and crude, but it kind of fits her, flattering her face and bringing out her cheekbones. Another unique thing about her hair is that is is no ordinary color like blond or brown. She used to have deep ebony hair, but she bleached it to blond and dyed a bright magenta color over it. However, her time in the Blood House without being able to re-dye her hair has caused her roots to grow out some, making it a dark black at her scalp, bright blonde further on, and the rest of it, a frosty pale pink.

| Skin Tone |
"I actually used to get mistaken as a vampire a lot." Pepper has a very pale complexion. It's not sickly, and you can't see her veins like most pale people, for her, it's a smooth, icy white with hardly a blemish. While she never seems to burn, Pip rarely ever gets color either. Even if she were out in the sun for days on end. This leads some to mistake her as a vampire on occasion, for everyone knows one of the signs of a vampire is pale skin, and some idiots are too paranoid to take any chances.

| Height & Weight |
"I was deprived as a child." Piper didn't eat much as a kid, and there was a point in her life where she'd nearly starved to death. This stunted her growth quite a bit. She is healthy now, as filled out as she could possibly get for her body-type, but there was a time when she was little more than bones. Because of this, she is quite short, standing around 5'3", with thin limbs. She looked delicate, almost fragile with her small frame and large eyes, however, she is far from it. Her lack of weight makes her quick, and her false appearance makes her deceiving.

| Distinct Markings |
Scars
"I'm a fighter, and I've got the scars to prove it." While her face may be smooth and clear of imperfections, the rest of Piper's body isn't as lucky. She has various scars from fights that she wears proudly, like a badge of honor. One of her scars is on her neck and it is two small scrapes. It's not very large, it is the scar she is most proud of for, she not only almost died, she was almost sent to a fate worse than death. The scar is from a near vampire bite. The vampire lunged, but missed, scrapping her skin without actually penetrating her vein. She was nearly Turned. Another scar of hers runs down the back of her left arm from shoulder to elbow, and finally, another of her most noticeable scars sits on the side of her thigh, and is a bullet scar. The bullet nearly shattered her bone, and would have left her crippled for life, but it came just shy of it, scrapping a small hollow ridge in it that was easily healed instead. Aside from these noticeable scars, Pip's porcelain skin also has various thinner, white lines in various places, but these are just remnants of old scars, and are hardly even visible anymore, they've faded so much.
Piercings
"After having one torn out, you pretty much give up on them." Pippa doesn't have many piercings. She had an earring torn from her ear once when she was young, and since then, has pretty much vowed against most piercings. Her only few piercings are one just above her right eyebrow, and three in each ear. Save for those, she is unpierced.
Tattoos
"I like tattoos." Pepper's first tattoo is a list of Roman Numerals that run along her collarbone. This number is actually her "identity" with the vampires. When the Royals bought her, they tattooed her with this number. It signifies both, that she's a property of a Royal, meaning that any other vamp cannot do harm to her unless given permission, and which number slave she is, so they can keep track. She hates it with a passion, for it's a brand of ownership and it's in a place she can't hide it, but she can't do anything about it. Another tattoo of hers is the word fearless on her ribcage. Her third tattoo is of a black feather in the center of her back. Her fourth tattoo sits on the inside of her wrist and is a simple black word in cursive that reads "uprising." She got this as a symbol of the Hunters, seeing as she used to be one. Her final, largest tattoo is in white ink and is a rather large, complex design that runs over her shoulder. Since it's in white ink, it appears as though her porcelain skin is translucent, and the pattern is under her skin. It disappears in and out of view depending on the way you're looking at it, and cannot be seen from far away. It's really magnificent because it looks almost like it's natural.
---
---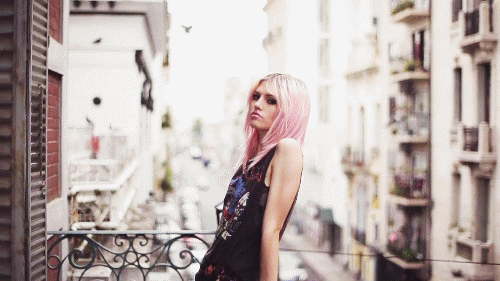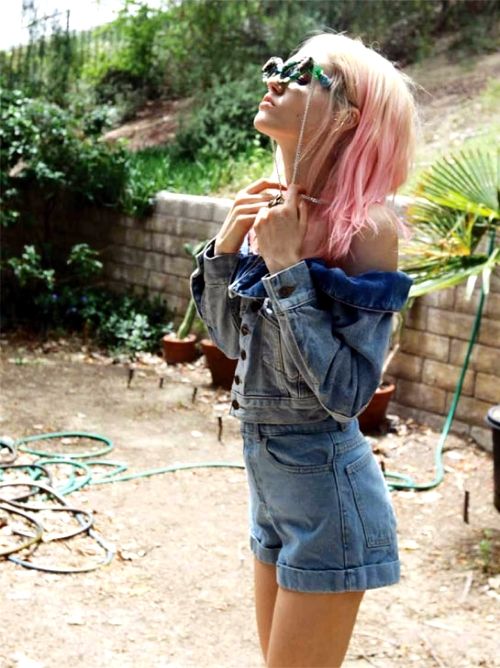 | Likes |
"I like when you leave me the fuck alone."
♥ Teasing
♥ Flirting
♥ Drugs
♥ Drinking
♥ Her music/gituar
♥ Art/painting/drawing
♥ Her brother
♥ Rough sex
♥ Sex, in general
♥ Fast cars
♥ Adrenaline rushes
♥ Motorcycles
♥ Luxury
♥ Smoking/cigarettes
♥ Being alone
♥ Being rebellious
♥ Braking rules
♥ Cats, she absolutely adores cats
♥ Feeling independent
♥ Feeling important
♥ Killing a vampire
♥ Trevor

| Dislikes |
"Fucking interviews."
✘ Being told what to do
✘ Being pushed around
✘ Weak people
✘ Clingy people
✘ The vampires, especially the Royals
✘ Dogs that slobber a lot
✘ Losing
✘ Being looked down on
✘ Being "owned"
✘ Good people
✘ Her ownership tattoo
✘ Her past
✘ Being played with
✘ Wasting time
✘ Sensitive people
✘ Weakness
✘ Kids
✘ Emotion
✘ Witnessing pain

| Fears |
"Baby, the word fear isn't even in my vocabulary."
☠ The Vampires → Though she's too prideful to ever admit it, not even on her deathbed, the vampires frighten her. She's afraid that they'll never get the world back to the way it was, and the vampires will just continue to take advantage of them. She uses this fear to fuel her fight against them, so she doesn't cower or hide, however, she'd be lying if she said she was completely unafraid of them.
☠ Love/commitment → Pippa is afraid of love. As far as she can tell, she's incapable of loving. She's not even sure what she feels for her brother is completely love. She prefers to keep herself numb rather than open herself up to someone and get hurt.
☠ The Dark → It's a silly fear that only children have, she knows, and she hides it best she can, but, if she's being honest, the most traumatic events in her life have happened in the dark, so the thought of being alone in darkness frightens her.
☠ Being alone → While she is afraid of love and attachment, she's also afraid of being alone for the rest of her life. Penelope is independent, and doesn't need people to survive, however, there's a part of her that wants to feel something for someone. This part of her scares her, but she's afraid that she's so broken she can't even feel the same way others do. People call her emotionless, when really, she just doesn't know how to channel her emotions, and for once, she just wasn't to feel something for somebody so she knows she isn't destroyed beyond repair.
---
---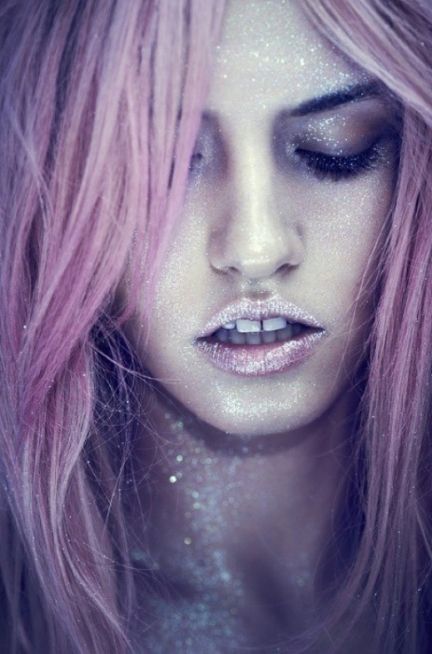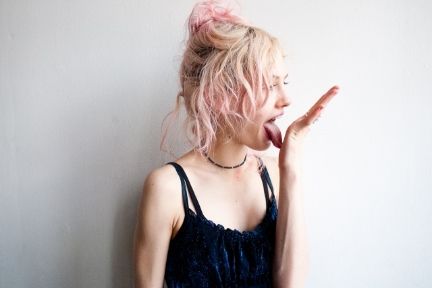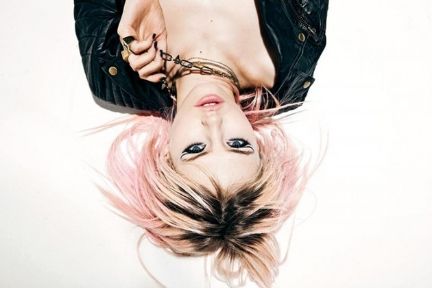 | Personality |
"I don't play well with others." No one in her life has ever truly understood Piper. She's one thing on the outside, and something else entirely on the inside. On the surface, she's bold, rebellious, and brave while on the inside, she's a roiling volcano of emotions that are just waiting to destroy her.

As a child, she kept to herself. Even her brother had trouble connecting with her and understanding her, though he came damn close. Other people just don't seem to like her. One reason is because she's blatantly rude. She's not the charming sort of sarcastic that makes people laugh, she's the sort of sarcastic that cuts deep and hurts, so people tend to shy away from her, thinking she's just flat out mean. And part of this is true. She does tend to snap at people to get them to leave her alone, however, this is not the whole truth. She really doesn't have a filter so, when she says something, nine out of ten times, she can't control it.

Another reason people tend not to like her is because she's a little wicked. She's somewhat twisted inside and almost takes pleasure in pain. Not necessarily others, she doesn't exactly like to watch someone being tortured or anything truly twisted, but she is a bit messed up. She enjoys being bad, and anything that is against the rules is fun to her. She likes to tease people and mess with their heads, for she's notorious at playing mind games. Anything from seduction to bribery, she's mastered, able to use her wicked silvertongue to talk others around her into doing just about anything for her.

On the outside, Pippa appears innocent, and sweet, someone who's delicate and needs protection, while this couldn't be further from the truth. She's just as dangerous as any vampire for she's mastered the art of spinning words, as well as fighting. She's quick and small, making it easy for her to dodge, or slip from nearly any attack. She's a fighter at heart for it gives her a way to channel the emotions inside her she doesn't understand.

Pepper has always been kind of a loner. Even before the vampires took over, she was never really very social, always stuck in her own little world. It was rather obvious from the beginning that Pippa was a little strange. She didn't seem to connect with people the same way others did. Sure, she acts like a normal person, confident and bold, a little strange, but other than this, on the surface, nothing really seems off.

Until you get to know her and you'll soon realize that Pippa has trouble feeling. She's suppressed her emotions for so long, she truly believes she doesn't have any. When she's not playing you cruelly or smarting off to you sarcastically, she seems distant and unresponsive. It's like she has two modes. Royally pissed off and cruelly happy. When she feels anything but pleasure or anger, Pippa will lock herself away for hours at a time, refusing to see anyone, as she sits and forces the emotions back until she no longer feels them.

Pippa's also extremely brave, though whether you can use the term fearless or insane for her is up to you. She's willing to do nearly anything, always signing up for the impossible, and always getting it done. As a Hunter, she was lethal, and the others knew it. When there was a job they weren't sure could really be done, they sent her on it, because they knew she'd find a way. There's something almost scary about her determination and will to succeed. It's as though, if she's not focused on tearing something apart, she's completely insane, and her brother suspects that she had various mental illnesses, as he's the only one who's ever seen her when she slips into her "moods", as he calls them.

Pip is also extremely unpredictable. Seeing as no one can really understand her, no one knows exactly what she's going to do and when, and her actions have a tendency to shock. She's like a ticking bomb that you have to handle with care, because you never really know when she's going to do or say something outrageous that will leave you speechless. She does what she wants when she wants, and her inability to connect with people almost makes it impossible to know what she wants.

Piper acts solely on whim, and though people are often calling her crazy and saying she's bound to get herself killed with the choices she makes, what people don't understand it that Pip is not randomly pulling things from out of nowhere. She follows her intuition. If her gut tells her to do something, she does it, where as most people have learned not to follow their own instincts, Piper is extremely in synch with that side of her because she knows, ninety percent of the time, her gut instinct it right, even if it seems instinct is not always logical. This is why her wild and reckless acts are so often successes, because she listens to what her heart is telling her, trusting herself.

And that's something very important to understand about Piper. The only person she connects with is herself. She understands only herself and has a hard time understanding others. She trusts in who she is wholly, however, she's very suspicious, almost paranoid of others around her. She trusts no one, and believes only in herself. She let's no one in, and talks heart to heart with no one. She's a creature of her own imagination, living within her mind, doing things because she wants to and not because others want her to. She doesn't let people around her influence her.

Despite the fact that Pip has serious issues connecting with people, she has a strange knack for reading them, and this is another thing about being around her that people hate. People tend to be uncomfortable with the fact that she can peel you apart with just a glance, and holding her eyes can be intimidating, for it sometimes feels like she's looking into your very soul, able to see your fears and desires and find ways to give them to you. It's almost as though she can read your mind.

Piper doesn't do well with rules and being tied down to one person. She doesn't like the idea of another person "owning" her, and as such, she certainly hates the fact that she's a slave to the vampires. She's rebellious and acts out against them often, making it clear that she's nobody's plaything, and it's a wonder they haven't killed her yet, though Pip knows the only reason they haven't is because she's related to her brother, one of the leaders of the Hunters and they need her for bait, information, and possible bargaining if it comes down to it.
---
---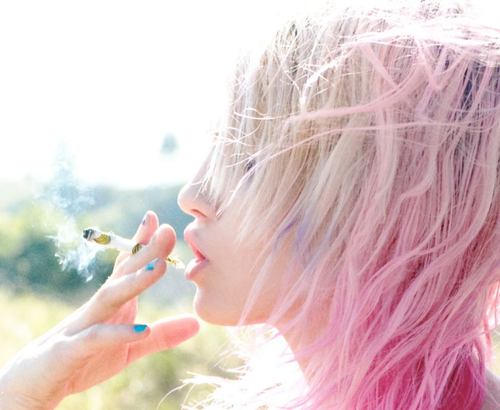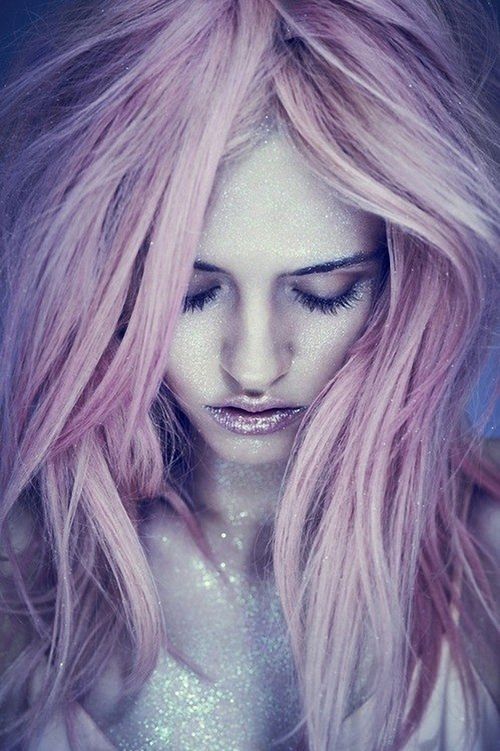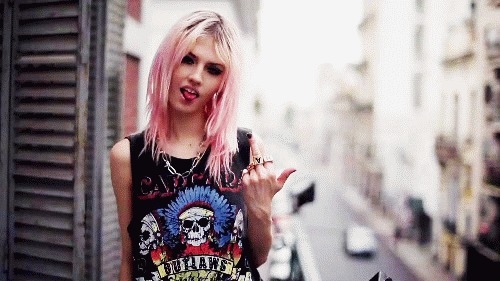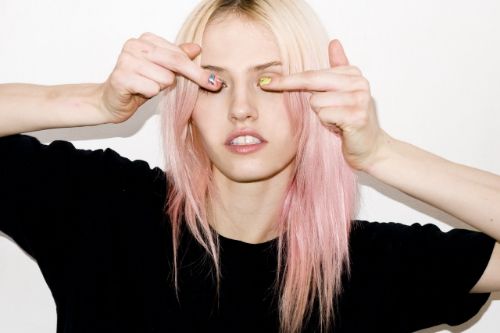 | History |
"Hey, fuck off." Pippa was born into a broken household from the start. Her mother and father were both famous actors, and were all the rage in hollywood. The Famous Frost Family is what they were often called. When her mother Leighlah married her father, Tom, their wedding was covered by more than a thousand cameras and reporters. Everyone wanted the covershot of their kiss.

Then her mother got pregnant with her older brother, and the tabloids had a field day, every paper in the world wanting to cover it. Her mother was best known for, ironically, acting in various vampire and horror movies while her father was known for all the best action, thriller movies. Between the two of them, they had a movie coming out nearly every year. There had almost never been a more famous acting couple. They knew how to play the game. As soon as their names started to fade, they came out with something new.

Two years after her brother was born, Pippa came into the picture, and from the moment she was born she was surrounded with people every second of her life.

However, she'd never felt more alone.

Both her parents were too wrapped up in their careers to pay attention to their children, and both her and her brother had to pretend for the cameras that they were the happiest children alive. Piper could have thrown herself off a cliff, and her parents wouldn't have even noticed, but the papers sure as hell would. It was awful, and their home was filled with the stress of showbiz. Of having to keep yourself popular.

Her mother and father were obsessed with fame, and Pippa was fairly certain the only reason they'd had kids was because it would be a good story for the reporters. They did things for fame that would make even some of the most morally twisted people cringe, and what was worse, is that they didn't hide it from their children. Her mother and father made sure the two of them knew what was going on, and almost encouraged it.

Eventually, the pressure of fame seemed to be getting to their father because he was drinking heavily and becoming more and more dependent on drugs, until he was the focus of gossip magazines almost every week, because people were interested to see what wild, drug induced thing Tom Frost would do next. He seemed to be losing his mind, and took his frustrations out on his family behind closed doors until one night, when she was seven and it was just her and her father in the house, Pepper woke up in the middle of the night to get herself something to drink and found her father hanging dead from a rope in the kitchen. He'd committed suicide.

And of course hollywood jumped at this, bombarding the devastated family.

When she was eight was when she first learned of the existence of vampires. Her mother, depressed and following in her father's footseps of drugs and drinking, started hanging around people who were eerily beautiful and dark at the same time. People she met in underground, sleazy clubs. When she was eight years old, one of these men Turned their mother right in front of her children, draining her completely of blood and turning her from a woman who pretended to be a vampire for a living, into a walking member of the undead.

The vampire staged the whole thing like a suicide, and took the body so that he could wait until she re-awoke and feed her the blood of a vampire, completing the turn.

Now Pip and her brother were no longer part of the Famous Frost Family. They suddenly became the Famous Frost Orphans. Both parents taken tragically by suicide, America pretended to sympathize with them, but Piper found it sick, the way they globed onto tragedy like glue. Finally, when she was ten, America got what it wanted. The ultimate tragedy. The vampires attacked, taking the world for themselves and turning everything she knew upsidedown.

Her and her brother were finally forgotten. They were no longer the center of attention. They got the solitude they wanted, and struggled to survive for several years. When she was thirteen was when her brother killed his first vampire to protect her, and that was when things changed for them. Her fifteen year old brother had an idea.

He gathered as many people as he could, ages ranging from her age, merely thirteen, to twenty, and together, they started the underground Hunters. The younger ones were used for nothing more than to spread the word at first while the older ones carried out operations and hunted vampires openly, but all were taught to defend themselves.

She started hunting at fifteen, and it was clear right away that she had a knack for it. She was small, and eerily fast, making her hard to catch, not to mention the fact that she had almost a vampiric appearance about her, and the ability to smooth talk anyone around her. Her and her brother were impossible to stop, especially when they were together, for he was strong while she was fast, making them the perfect pair.

Her brother's best friend Trevor was assigned to be her official hunting partner, and he was much like her brother, strong and brave while she was quick and sly. When she was eighteen, Trevor was captured by the vampires and sent to the Blood Houses. Shortly after, Piper was caught pretending to be a vampire to buy him back and was also sent to the Blood Houses.

She spent a year there, being fed off and abused, dishing out her own abuse right back and being punished for it, before the Royals came to the House, having heard of her unruly tendencies, and the circumstances they'd caught her in, and Pip was sure she was dead. She was positive that was the end of her, but they wanted her. She was a Hunter, and good for information or even bait and bargaining, so they bought her, telling her she was to be their slave until they figured out a good use for her, and she managed to convince them to buy Trevor as well. Now she works for the vampires, though she still raises hell, making it clear that she's not happy to be their slave, having racked up a total of 432 escape attempts.
---
---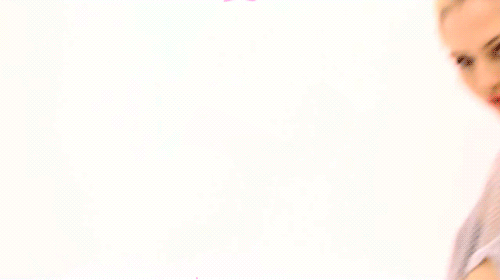 Monster
Paramore

You were my conscience, so solid, now you're like water
And we started drowning, not like we'd sink any further
But I let my heart go, it's somewhere down at the bottom
But I'll get a new one and come back for the hope that you've stolen

I'll stop the whole world, I'll stop the whole world
From turning into a monster and eating us alive
Don't you ever wonder how we survive?
Well now that you're gone, the world is ours

I'm only human, I've got a skeleton in me
But I'm not the villain, despite what you're always preaching.
Call me a traitor, I'm just collecting your victims
And they're getting stronger
I hear them calling.

I'll stop the whole world, I'll stop the whole world
From turning into a monster, and eating us alive
Don't you ever wonder how we survive?
Well now that you're gone, the world is ours

Well you find your strength in solution
But I liked the tension
And not always knowing the answers
But you're gonna lose it, you're gonna lose it

I'll stop the whole world, I'll stop the whole world
From turning into a monster, and eating us alive
Don't you ever wonder how we survive?
Well now that you're gone, the world...

I'll stop the whole world, I'll stop the whole world
From turning into a monster, eating us alive
Don't you ever wonder how we survive?
Now that you're gone, the world is ours.
____________________________________________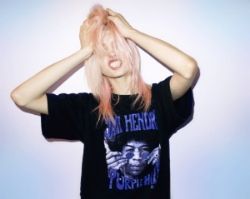 ____________________________________________
Broadripple Is Burning
Margret & The Nuclear So & So's

Children, Broadripple is burning
And the girls are getting sick
Off snortin' coke up in the bathroom
While their boyfriends pick up chicks.
And darling I'm lost.
I heard you whispering
That night in fountain square.
The trashed filled streets made me wish we were heading home.

There was love inside the basement
Where that woman used to lie
In a sleeping bag we shared upon
The floor almost every night.
Oh, darling I'm drunk,
And everything that I had loved has turned to stone.
So pack your bags and come back home.

And I'm wasted.
You can taste it.
Don't look at me that way,
'Cause I'll be hanging from a rope.
I will haunt you like a ghost.

If my woman was a fire,
She'd burn out before I wake,
And be replaced by pints of whiskey,
Cigarettes, and outer space.
Then somebody moves
And everything you thought you had has gone to shit.
Well, we've got a lot.
Don't ever forget that.

And I wrote this on airplane where the people looked like ants.
And when a woman that you loved was gone,
She was bombing East Japan.
Don't fucking move,
'Cause everything you thought you had will go to shit.
We've got a lot.
Don't you dare forget that.

And I'm wasted.
You can taste it.
Don't look at me that way,
'Cause I'll be hanging from a rope.
I will haunt you like a ghost.

And I'm wasted.
You can taste it.
Don't look at me that way,
'Cause I'll be hanging from a rope.
I will haunt you like a ghost.
---
PIPPA
Code: Select all

[hr][/hr][hr][/hr]
[center][img]http://i1180.photobucket.com/albums/x403/desire99600/temp7_zps5d7ae6b5.png[/img][/center]
[hr][/hr][hr][/hr]
[center][img]http://25.media.tumblr.com/d42f47024e570e942e9aca9eb686aab7/tumblr_ms6s0wQesh1r3wx3ho1_500.gif[/img][/center]
[hr][/hr]

[font=times new roman]Post[/font]
GRIFFIN
Code: Select all

[hr][/hr][hr][/hr]
[center][img]http://i1180.photobucket.com/albums/x403/desire99600/temp_zpsb8a03519.png[/img][/center]
[hr][/hr][hr][/hr]
[center][img]http://media.tumblr.com/tumblr_lxvjttnE7U1qmbn00.gif[/img][/center]
[hr][/hr]

[font=times new roman]Post[/font]