What the hell has happened?
Its 2015; been half of one year since the apocalypse has started. First it was just people getting sick, then dying. And then they came back to life; as human-eating monsters that had no feelings of pain, had no fear, and no shame. They were relentless in attacking others. Those who wouldn't fight back, or couldn't hide or run well enough were taken. Those who couldn't find resources, like clean water, food, shelter, died and turned.
By those surviving, the zombies are called walkers. Once you're bitten, there's no way out; unless your willing to lose a limb 'er two.
When the phase of scavenging, and hiding, and waiting is over; people begin to come out of the shadows. They want to band together now, they want to leave this city as a team. They want to find more survivors, keep going. Fix the Earth. Who the hell knows if everywhere else is infected? But does it matter? They must keep searching, for something, a safe haven, somewhere to re-populate maybe.
These survivors are losing hope, finding each other can keep them sane, or faithful to this god-forsaken, plague ridden, violence driven state of New York.
Will you be one of these survivors? Help the cause, keep them moving?
They hope so. Don't waste time.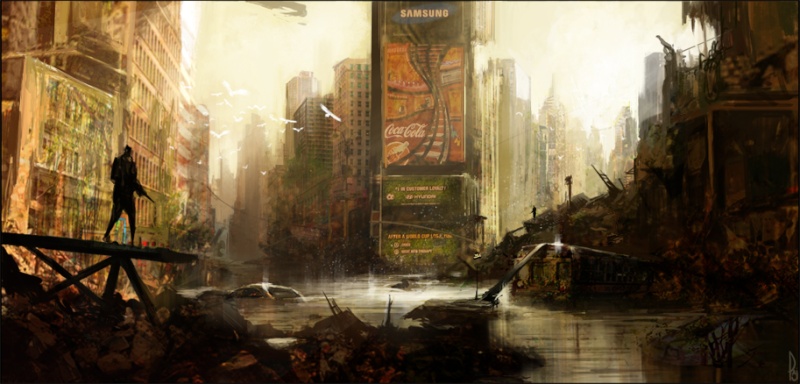 Who am I this time around?
(Skeleton)
Picture:
Song:
Quote:
Name:
Alias (Nick Name[s]):
Age:
Sexuality:
Physical Description: (Hair, height, eyes, skin, weight, body type, etc)
Other Features: (Tattoos, piercings, scars, markings, oddities, etc)
Affiliation: (Who is your person with? Ignore if you play one character, or two characters separate from each other)
Picture:
Personality:
Background/History:
Picture:
Skills/Strengths:
Habits:
Likes:
Dislikes:
Secrets:
Fears:
Other:
Picture:
(Please read them all, its not that long.... promise)

1.) No god-moding. Cmon man... common sense not to god mode.
2.) Don't control other peoples characters... also common sense.
3.) I mean, yeah characters can have sex go ahead but please leave out all the in-depth details. Much appreciated.
4.) If your character is purposely emo, I mean.... that's great I guess, but I would prefer not to have regular characters become all emo and cutter kinda... well yeah I think you guys get the point.
5.) First or Third person is totally allowed, posts don't need to be limited to either.
6.) 3 characters is preferred at most.
7.) If your going to leave please tell me first so everyone else can know.
8.) Please stay within New York, and remember; the city is fucking huge. Ridiculously huge.
9.) If you want to make a gang, tell everyone. Make it obvious.
10.) Sam thing with having an idea, if you have one make sure everyone knows about it :)
11.) If your character is bit, don't just say they are immune. If your character is immune, plainly state it in your character sheet. But if your character is bitten, either cut off the infected limb or have them die.
12.) Have fun, guys. I don't want 1-upping, account-on-account drama, etc. (If you have a problem, come to me [but don't be a tattle] or go to the person, and make up like mature people.)
13.) If you don't know how to spell, or use grammar, or use capitalization, get out now.
14.) If you cant use the prompted character skeleton, get out now. I like detailed sheets. Maybe not fancy, or BB Code pimped out; but I prefer them to be detailed :)
15.) Pregnant characters are fine, but remember that it takes about 8-10 months to birth a baby. It doesnt happen in a span of 3 days.
16.) No time skips unless everyone is ok with it, aka I post that there will be one.
17.) Cars are fine, but just note most of them are probably broken or out of gas, ya know?
18.) It gets really really dark at night. Thought I would say that to add more intensity or whatever.
19.) Submit characters through the actual character submitter. I never ever check out-of-character chat, so... yeah.
20.) You can play as a fictional or non-fictional character, but no fantasy beings allowed. No cyborgs or anything. And they have to have some sort of gender.
21.) Age has to be over 6 and under 47.
22.) Foul language is totally cool, considering I've got a damn sailors mouth.
Taking place in...
6 posts here • Page 1 of 1
6 posts here • Page 1 of 1
Arcs are bundles of posts that you can organize on your own. They're useful for telling a story that might span long periods of time or space.
There are no arcs in this roleplay.
There are no quests in this roleplay.
Here's the current leaderboard.
There are no groups in this roleplay!
Welcome home, Promethean. Here, you can manage your universe.
Arcs are bundles of posts from any location, allowing you to easily capture sub-plots which might be spread out across multiple locations.
You can create Quests with various rewards, encouraging your players to engage with specific plot lines.
Settings are the backdrop for the characters in your universe, giving meaning and context to their existence. By creating a number of well-written locations, you can organize your universe into areas and regions.
Navigation
While not required, locations can be organized onto a map. More information soon!
There are no groups in this roleplay!
By creating Collectibles, you can reward your players with unique items that accentuate their character sheets.
Once an Item has been created, it can be spawned in the IC using /spawn Item Name (case-sensitive, as usual) — this can be followed with /take Item Name to retrieve the item into the current character's inventory.
Give your Universe life by adding a Mob, which are auto-replenishing NPCs your players can interact with. Useful for some quick hack-and-slash fun!
Mobs can be automated spawns, like rats and bats, or full-on NPCs complete with conversation menus. Use them to enhance your player experience!
Current Mobs
No mobs have been created yet.
Locations where Mobs and Items might appear.
You can schedule events for your players to create notifications and schedule times for everyone to plan around.
Add and remove other people from your Universe.
The Forge
Use your INK to craft new artifacts in Darkness And Plague. Once created, Items cannot be changed, but they can be bought and sold in the marketplace.
Notable Items
No items have been created yet!
The Market
Buy, sell, and even craft your own items in this universe.
Market Data

Market conditions are unknown. Use caution when trading.

Quick Buy (Items Most Recently Listed for Sale)
None
Discussions
Topics

Replies
Views

Last post
Most recent OOC posts in Darkness And Plague
I plan on submitting a pair of characters if that's alright.
This is the auto-generated OOC topic for the roleplay "
Darkness And Plague
"
You may edit this first post as you see fit.