---
---
Quote:She wears black, just like her soul. But her heart is made of gold
Name:Isabella Sophia Gray
Alias: Bella// Izzy// Sophie// Little Miss Temper
---
---
Sexuality: Hetersexual//Straight
Physical Body Descrition: Isabella has bronze skin, bright ocean blue eyes and long, healthy, elaborately styled black hair. She has a long face with friendly eyes, a small nose, defined cheek bones,and full red lips. She has a small birthmark on her right shoulder blade.A very noticeable feature is her white, sparkly teeth. She is 5'3" and has muscular build.
Other Features: Isabella has three tattoos. And 13 piercings.She has multiple scars all on her body.

---
---

Personality:Isabella has always had the urge to be nice to every and anyone.Yeah, she gets sick of it pretty quickly, but she tends to keep her true emotions hidden away, and isn't the easiest book to read.
Always true to her word, if she breaks a promise, she will go to great lengths to fix her mistake, making her seem gullible.
Although appearing as the beautiful gullible girl, she is quite smart, and is simply observant.
However, she does have a dark side.
When she's angry, she's furious.
When she hates something/someone.
When upset, she lashes out, be them friend or foe, and frequently says things she cannot take back.
Isabella has an heir of confidence and authority about her. She doesn't excessively seek or strive for attention but she is the girl that isn't afraid to speak her mind or do whatever she wants. When she has a job she gets it done, nothing can get in her way.
When you think about Isabella the words stubborn and strong willed come to mind. When Isabella makes up her mind there is nothing that can change it. She is determined to do what she wants when she wants it. She trusts her own instincts and no one else's. Isabella is a very compassionate person. She takes others feelings to heart and adjusts her actions and personality accordingly.
Background/History:Isabella's background is a dark nightmare. Some would say they pity her others say she deserves what is coming to her but that is for you to decide. As a child Isabellas father killed himself because he was in a deep depression. He was a scientist of sorts. She never knew what kind though. Isabellas mother Katerina was very abusive after her husband past. She drank heavily and fell into a deep enraged depression. She would bully Isabella and belittle her until she turned 16. At the age of 16 Isabella met a man named Stephan. He was perfect in her eyes and she was "In love". As the months went by Isabella noticed how possessive and aggressive Stephan was getting with her. Isabella came home one day receiving an alerting message form him saying it was very important. Isabella rushed home from school and saw Stephan sitting on his bed with a kitchen knife in his hand. The details of the torture have become cloudy in her mind. Her brain trying to shield her from her horrific past. She has been on her own ever since.
Outlook on Herself:"Hmm am outlook on myself? Well I am a fun-loving kind of girl. I have a big heart and that tends to get me into a lot of trouble. I am not afraid to speak me mind against others and explain my views, however I always make sure to allow others to explain how they feel. I have a bit of a fiery temper sometimes. I aim to be fair, understanding and looked up to. I do have an incredible ability to hide my emotions.I have the ability to manipulate fire considering I am a witch. When I'm not being a bossy-butt or reprimanding others who get out of line I am silly and friendly towards others. As I become comfortable around others I can talk up storm, but I am skilled at listening especially when someone needs me to lend an ear. I enjoy being a medic and helping those in need."
---
---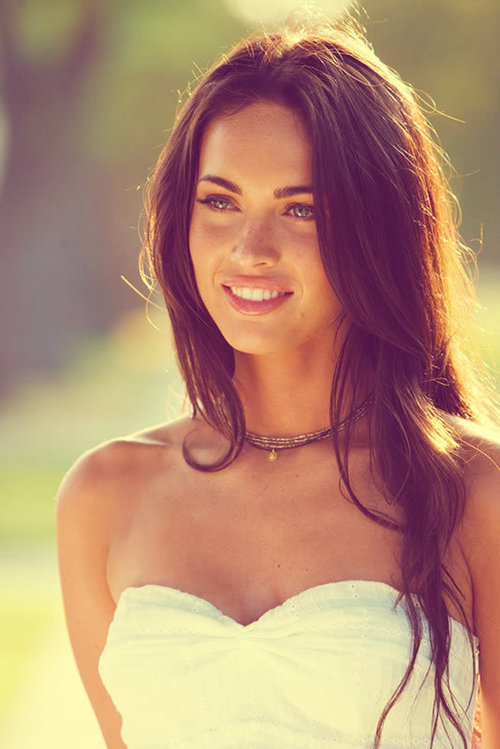 Skills/Strengths:Strong// Intelligent// Cunning// Fast// Logical// Has some knowledge in the medical field//
Habits:Twirls her hair// Bites her bottom lip and inside of her cheeck// Plays with her fingers // Blushing
Likes:Social media | Sour candy | Healthy eating | Manicures | An even tan | Bahamas | The smell of the ocean | Febreeze | The Vampire Diaries | Money | Power | Competitions | Roses | Wine |
Dislikes:Losing in anything | Chocolate ice cream | Criticism | Beer | White bread | Overly salty foods | Sexism | Rejection | Unrequited love | One night stands |
Secrets:Isabella was abused as a child. Her Ex boyfriend tried to kill her because he thought she was cheating on him. She has multiple scars on her body from where he tortured her by cutting her just enough so she would bleed slowly.She is immune to the bites.
Fears:Being cheated on | Never developing close relationships with people | Sharks
She has no major phobias but is a noticeably jumpy person. She's easily startled and can't stand when people sneak up, surprise or prank her.
The dark | As a child her mother would lock her in a closet for being disobedient.
Other:She was bitten a while ago but she found out she was immune to the disease.