Name:
Yuyan Izuyin
Age:
12 or 13
Appearance: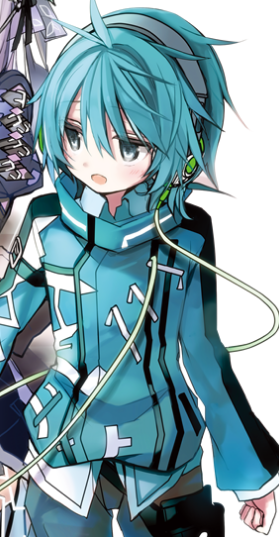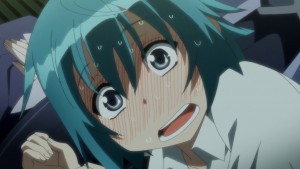 Noticable Marks/Physical Traits:
He is capable of Datadiving directly, without some interface or leaving a body behind in the real world.
History:
The adopted child of a wealthy old man who wanted a grandchild, and an inheritor, Yuyan has always been raised in an unique manner. He was given all sorts of things, all sorts of access to technology and education, but he was always a down to earth child like his grandpa. He could enjoy a hot dog from a cart just as much as escargo or fine wine (shhhh).
However, one day when a virus materialized in the real world, it tried to attack Yuyan and kill him. However, Yuyan ended up opening a gate to the Digital World on accident, and revealing his natural ability to enter the internet without an interface. He then showed a natural ability to fight viruses at just eight years old, defeating a powerful virus on his own before other Datadivers could respond. After that happened, with his grandpas support, he quickly rushed through classes and training and by the time he reached eleven years old, he became a Datadiver with an AI Partner named Ace that he himself programmed and created.
However, although he has been enjoying himself lately, he has started to notice a strange pattern in the viruses...including the fact that several of them seem to be hunting him. However, he is the type of boy who has a naughty smile and loves a good fight, so as a result the predators have become his prey.
.exe files and special abilties:
Arsenal.exe: Gives him access to his own armory, which features a variety of weapon programs he can run.
HBoard.exe: Brings out his Hoverboard.
DSkate.exe: Brings out his digital rollerskates.
Boost.exe: Boosts all of his physical abilities, can be applied multiple times, takes a toll on the body.
Ace: His AI, he runs support and helps him manage the programs. ACE stands for Analysis, Calculate, Execute.
CCubes.exe: Generates Combat cubes which are capable of attacking and dealing damage to enemies. Can be both manually controlled and run autonomously.
Keypoint.exe: Allows him to teleport to certain points.
RemnantAccess.exe: Allows him to access Remnant data.
Capture.exe: Allows the capturing of other data.
The Game App: Jetfighter X: A cover for his personal hacking App.
Jack In, Power Up: An addition to his personal computer that contains Ace on his arm, the Databand, is that he has several bits of hardware on him that he can plug in for a short power boost. Depending on the loaded data, it can have all sorts of effects.
Isolated Storage: A place to store volatile data where it cant ever break out or be used.
Satellite Access: Yuyan has access to the Izuyin Industries satellites.
More to come!
Personality Traits:
Naughty, eager, eccentric, hotheaded, action loving, excitable, intelligent...ish...
Organizations:
Izuyin Industries, Vice President of the Company. His adoptive grandfather is the President.
Secrets:
He is terrified of ghosts, and his birth parents coming to try and steal him away from his grandpa Terro. He also keeps a journal.
Opinions on other Datadivers:
He tends to like the nice ones, and dislike the mean ones. That said, he can get into a fight with just about any of them, whether it be harmless or serious.
There are some though that consider Lilith his rival due to the fact they both run companies and are both Datadivers. Because of their fame, this story has been brought up on the radio, news, and gossip sites around the world, and so far no effort to convince anyone otherwise has worked...possibly because of Yuyan's behavior sometimes, and other times because they might just be rivals in every sense of the word.
Weaknesses:
He has an unnatural phobia of ghosts, and depending on the situation, can be easily baited.
Battle Song:
https://www.youtube.com/watch?v=L5chBq-vTWU
Other:
He is ambidexterous, both with his hands and feet, and his hearing is unnaturally sharp.
Epic Battle Moment:
You can see mine in the intro. Yours does not have to be as long though.