---
---
"You're sure that you're blameless. The truth is you're helpless. The worse part is you can't see that you are flawed."
---
---
█
█
█
█
█
█
█
█
█
█
█
█
█
█

█
█
█
█
█
█
█
█
█
█
█
█
█
█

█
█
█

█
█
█
█
█
█
█
█
█
█
█

█
█
█

█
█
█
█
█
█
█
█
█
█
█

Name:
Romola Angelina Benedict

Nicknames:
Most people call her Romy or Benedict

Age:
38

Sexuality:
Heterosexual

Position:
Business Partner
---
---
"Hate me if it helps you to move on. I'm still here wishing you the worst even though you're gone."
---
---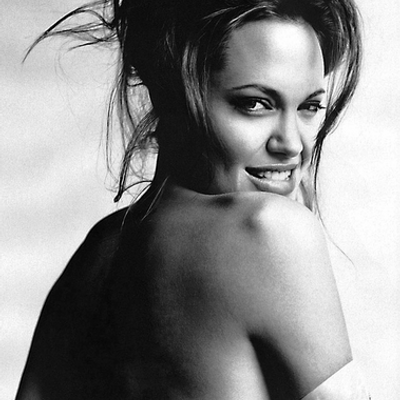 █
█
█
█
█
█
█
█
█
█
█
█
█
█
█
█
██
█
█
█
█
█
█
█
█
█
█
█
█
█
█
█
█


Romola takes after her father's side of the family, standing at five foot nine inches. She weighs 134 lbs. She naturally has an athletic build and a high metabolism, so she doesn't gain weight easily. She has dark brown hair that she usually has up in a bun. She likes dark lip colors and subtle eye makeup, and can usually be found in a black skirt or dress, even when she isn't working.


First it was money-laundering. Romola made some illegal transfers with a couple of insurance companies over in Italy that would have worked in Thomas's favor if he hadn't found out. He gave her a warning that time. A couple years later, Romy lied to some of the company's biggest investors about accounts that didn't exist. Thomas again found out, and he threatened to sue millions of dollars, because if anyone else found out, the company would go under. She would also lose her job and probably her home, too.


---
---
"I've gotta stop living like a tornado- uprooting everything that gets too close before its roots get to grow."
---
---


Despite Romy's resting bitch face, she is actually an incredibly kind person. She is one of those people who genuinely care about the well-being of others before themselves. But most people would never think this when they first meet her. She is usually pretty quiet around strangers, so she might come off as stuck-up. Her financial status doesn't help this cause either. Because she is more introverted than extroverted, she doesn't have a lot of friends, hence her relationship with the Williams family. They are actually like a second family to her.

Most of the time, Romy's biggest downfall is her dishonesty. This probably spans from her father's similar behavior, one that had him fired from some large companies before the move to California. However, she is much better at hiding things that should be kept hidden. She is very street-smart, almost more so than she is book-smart. She knows how to read people's facial expressions pretty well, a tactic that comes in handy in business meetings and negotiations. People usually doubt Romy's intelligence because she is an attractive woman, but she plays this to her strengths.


Romy accidentally speaks in Italian to her coworkers sometimes without realizing it. She also picks at her nails when thinking deeply or when she's nervous.


Romy loves authentic Italian food and Italian soda. She likes fancy cars and expensive jewelry. Her favorite thing in the world is money, but her parents are a close second. She rarely sees her extended family, but they come pretty close too.


Romy isn't a big fan of alcohol unless it's one glass of wine on a Sunday evening. She was raised around parents who smoked, so she has come to despise it. She doesn't really like Chinese food, and she's not a cat person. She absolutely despises country music.


She has a huge fear of commitment and is afraid of big storms, too.


---
---
"And I guess I might have made a few mistakes. But maybe that's exactly what it takes to get a little happy in this big sad world."
---
---
History

Romy was born in Sant'Agate Bolognese, Italy to Cesare and Lucilla Benedict. Cesare was next in line to become the chief legal officer for Lamborghini, and Lucy was the vice treasurer at Maserati's Sant'Agate branch. Needless to say, they were an incredibly successful power couple. However, this baby was not planned whatsoever. Cesare was 46 at the time, and Lucilla, 42. Even though they had all the money they could dream of, they just couldn't bring themselves to keep the baby. So Lucilla's younger sister Milana and her husband Dario decided to adopt the baby and name her Romola after Lucy and Milana's late mother. When Romy was four years old, Dario moved his family to California to expand his designer baggage company. Dario and Milana, also insanely wealthy, knew that Romy would have more opportunities here, too. When Romula was eighteen, she moved to Connecticut to attend Yale University and double majored in global affairs and political science. She intended on going into politics until she graduated from Yale and ended up getting her master's in business analytics from MIT. Right out of MIT, she found a job working for Thomas Williams. It was a small desk job, but Romy quickly climbed the business ladder until she became Thomas's business partner. She fell into the "wrong crowd" and was not always an honest businesswoman. However, she still took pride in her charisma and intelligence.

Then the murder happened, and she couldn't admit anything to anyone anymore.