Name: Sam Shepard
Gender: Male
Age: 17
Grade: 12th
Appearance: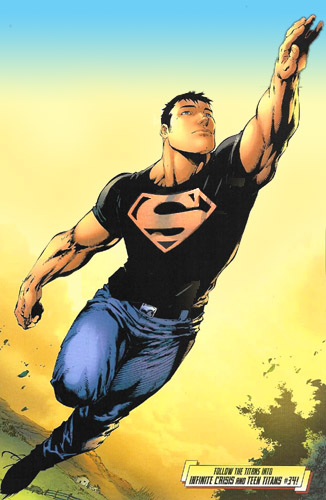 Role: Football Star
Personality: Sam is a good guy with a friendly demeanor though he can have a bit of a temper at times. The guy does have a few character flaws however. Sam's overly blunt and direct personality leads him to be rather inattentive and oblivious to blatant signs and signals around him. This causes him to barrel into situations he can't handle on a regular basis. Flipside of that is what this big American brings to the table. Sam's a greatest strength is his actual physical strength. Due to his life long goal of being a gold medal winning Olympian he is very physically powerful being able to dead lift massive amounts of weight.
History:Sam Shepard is an Olympic hopeful. He's dreamed of winning gold for his country since he was little. Not having a competitive enough Weightlifting program in the states his parents transferred him to Japan where he lives alone in a student housing dorm. Sam has been in Japan for three years now. The Senior is now the Captain of the Jr Olympics Weightlifting Team and a member of the Comic Book fan club. Being a massive comic book geek Sam found a lot of friends in the club. Fueling his competitive and physical nature he joined the schools struggling football team his first year. American style football did not have a strong presence in Japan but the diverse and multicultural school had one regardless. Sam had never played for a real team before coming to Japan but had always been a big fan of the sport. The team was so bad it was almost comical, that is until this massive young man walked onto the practice field for tryouts. He's single handedly turned the team around and has made them something of local legends. Now a senior this line backer from Philadelphia boasts an impressive record that has helped spur his team to victory countless times.
Weapon: None as of yet, will pick one up as he goes.
Skills: Extraordinarily strong and resilient. His active pursuits of being an Olympic weightlifter and football star have made him strong, fast and tough as nails.
Fears: Spiders. And monkeys. And monkey spiders
Likes: Comic books, football, greasy food, rock music, video games
Dislikes: douche bags, anyone who listens to Justin Beiber, ghetto douche bags, bullies
Relationships: single
Quote: "I got an idea, how bout I punch it really hard? Like REALLY hard?"
Theme song(s):
Hell Yeah by Rev Theory
Other: