Name:
Takeo Kukai
Gender:
Male
Age:
17
Grade:
12
Appearance: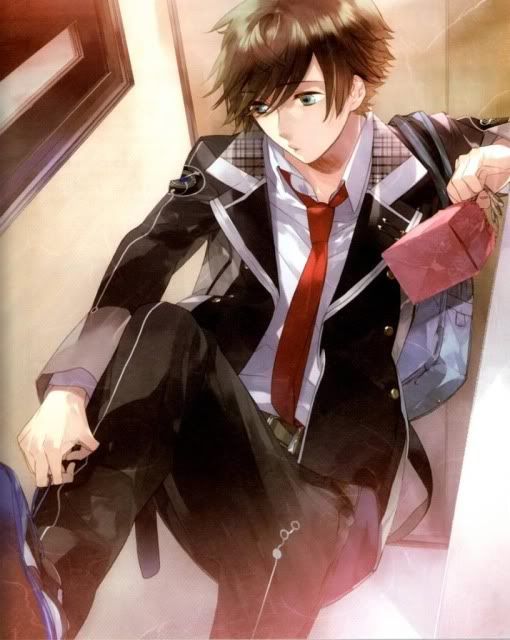 Role:
1st Zombie Hunter
Personality:
Takeo, on the outside, is a typical teenage boy. 1-part otaku, 1-part music junkie and all around zombie killing machine. He is kind, but often comes off as an overly critical jerk.
History:
Takeo was raised as a zombie hunter, by zombie hunters his whole life. He never knew his parents, but the rest of the order has always told him what great hunters they were. He moved to Yukkuri a few years ago, and was planning to move to America after graduating, but as of now, that's the last thing on his mind.
Weapon:
"The Shredder", A axe-bladed guitar, whose built in amps can emit a frequency that rocks zombie's heads off, literally.
Skills:
Playing music
Killing Zombies
Volleyball
Cooking
Fears:
Water/swimming
Being eaten by zombies
Spiders
Likes:
Sweets
Music
Cold weather
Dislikes:
Depressing people
Zombies
Math
Relationships:
WFI
Quote:
"To beat death, you gotta know death."
Theme song(s):
The Eagles of Death Metal - Don't Speak