Name: Zuri Waratah
(Meaning of Zuri: White and lovely. Meaning of Waratah: A Red flower)
Nickname: 'Sin'
Age: 13
Gender: Female
Appearance:
Branches sin Ability: Once blood has been spilt from her body. She goes enraged and transforms into a more battle ready animal like person. It gives her much more speed and attack. Her defense and stamina stays the same. Claws are sharp and long… Must spill anyone's blood to continue the form or will change back with added fatigue.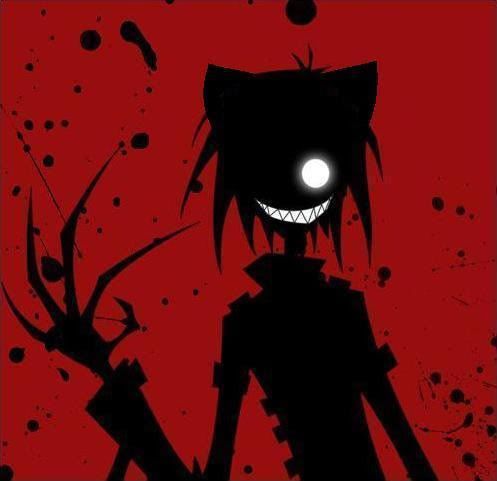 Skills: Evasive, high agility, weak attack, and defense, speed average, average stamina.
Personality: Zuri is shy at times, innocent, easily disturbed, emotional, everything a little girl is. Though there is a part of her that is evil and is fool of bloodlust. She tends to only get that way at the sight of blood and death… Any other time, you see her, smiling, as if nothing was wrong in the world. It's almost having a little girl inside a large prison, with a hint of insanity.
Likes: Sweets, affection, sitting on others laps, dancing, singing, music, white clothes, and cute toys.
Dislikes: Fighting, killing, blood, large men, guards, tight spaces, being called names or talked down to, and being all alone.
Fears/Phobia: Losing her sanity, her own blood, her past, large threatening men, battles.
Lost any limbs yet: [add more over time]
Were you there in the prison, or are you new: There in the prison…
Crime: Murder, theft, rape, assault, unnatural punishment, hit and run, and man slaughter.
Love interest: Small possibility of interest with Mitsuki. (Also possible weakness) N/A
Goals: To repay her sins and find acceptance.
History: Zuri was born in a family of dept and fool of loses. Her father had barrowed money from the wrong people. At the age of ten she was beaten and 'fondled' by gang members, while watching her parents be choked to death. She was left inside her home, unable to move by pain, lying next to the lifeless bodies of her family. The police came and helped her, putting her in a foster home. About three weeks later, one of those gang members entered the foster home she was living in and Zuri went on a rampage, killing the gang member and many children her age. She was then arrested and charged for mutable accounts that she claims she did not do or remember. Sent to the prison at ten going on eleven, she found her sins to become more helpful and more dangerous than ever. Her past full of pain, she feels this is god's way of her repaying her sins, for one day she maybe forgiven, or at least loved and accepted by someone…
Other?: