Timeline Of Events
-
The Stone War
Known as one of the most harshest wars in history.
The Stone War
started 50 years ago.. but how? The answer is simple.
Greed
…
There were 5 kingdoms of the world. Dewock, Orcentein, Capcadia, Lavardoar, and Desmanea. Each had a king and a queen. Each of their children needed to find a prince/princess to marry. Unfortunatley! there was only 5 kingdoms, and each king and queen only had 1 child. This was uneven. The princes had to brawl for the princesses, which was an honorary tradition. After a while, one of the kingdoms started to fail without the growth of their loyal family tree. This kingdom was Dewock. They highly disagreed on battling, since they lost every time. They started to assault Lavardoar, the original leaders of the battle idea. The countries that agreed with Dewock, fought with them, and the ones who agreed with Lavardoar fought with them. The war was deadly, using magic, technology, and science. This war lasted for 50 years, with still no winners.
-
The Agreement
The kingdoms' kings and queens came together to discuss a solution. They thought about keeping the war satisfieng, but less disruptive to the kingdoms. They finally came to an agreement to build an arena, full of death, hatred, and obstacles. They built the arena in the center of all 5 kingdoms. They agreed they would send any 3
random people
to the arena to war, the last one standing would win. The winning kingdom would receive loads of loot, dignity, and pride.
-
The Selectition
Everyone from each kingdom was forced to come. If you were caught not coming, you would be executed. They even took count. The 5 kingdoms drew 3 peoples names from out of a cauldron. The 3 from each kingdom had to come on stage, and give a speech... their last words to their family, and friends. Then they were sent to the back of the stage... where you get chained up and taken to a boat. This boat led across the river... leading to the arena.
Kingdoms
Dewock:
-----------
King: Aldor
Queen: Auroria
Orcentein:
-------------
King: Mordor
Queen: Jessica
Capcadia:
-------------
King: Crecien
Queen: Annabelle
Lavardoar:
-------------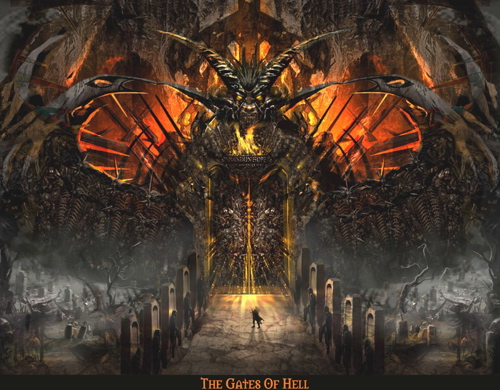 King: Lazarous
Queen: Sana
Desmea:
------------
King: Muhammad
Queen: Lashana
The Arena
Reserves
Dewock 1: ElMystery
Dewock 2:
Dewock 3:
Orcentein 1:
Orcentein 2:
Orcentein 3:
Capcadia 1:
Capcadia 2:
Capcadia 3:
Lavardoar 1:
Lavardoar 2:
Lavardoar 3:
Desmea 1:
Desmea 2:
Desmea 3:
Character Skeleton:
--------------------------
Name:
Speicies:
Weapon:
Power:
Attire:
Gender:
Advantages:
Occupation:
Personallity:
[Ignore Desmea 3 Below], [Glitch On Computer]
(
Disvantages:
Desmea 3:
In the Arena, you can bring in any weapon you desire, whenever its donated from your kingdom, or its your own.
The Forbidden Artic
1. No flying out of the arena, you will be exiled and your character will be executed
2. You can use machienes like teleporters, but you cant warp outside of the arena.
3. No oping
4. No straight foward slaughtering others, let them have a chance to defend or attack.
0 posts here • Page 1 of 1
0 posts here • Page 1 of 1
Arcs are bundles of posts that you can organize on your own. They're useful for telling a story that might span long periods of time or space.
There are no arcs in this roleplay.
There are no quests in this roleplay.
Here's the current leaderboard.
There are no groups in this roleplay!
Welcome home, Promethean. Here, you can manage your universe.
Arcs are bundles of posts from any location, allowing you to easily capture sub-plots which might be spread out across multiple locations.
You can create Quests with various rewards, encouraging your players to engage with specific plot lines.
Settings are the backdrop for the characters in your universe, giving meaning and context to their existence. By creating a number of well-written locations, you can organize your universe into areas and regions.
Navigation
While not required, locations can be organized onto a map. More information soon!
There are no groups in this roleplay!
By creating Collectibles, you can reward your players with unique items that accentuate their character sheets.
Once an Item has been created, it can be spawned in the IC using /spawn Item Name (case-sensitive, as usual) — this can be followed with /take Item Name to retrieve the item into the current character's inventory.
Give your Universe life by adding a Mob, which are auto-replenishing NPCs your players can interact with. Useful for some quick hack-and-slash fun!
Mobs can be automated spawns, like rats and bats, or full-on NPCs complete with conversation menus. Use them to enhance your player experience!
Current Mobs
No mobs have been created yet.
Locations where Mobs and Items might appear.
You can schedule events for your players to create notifications and schedule times for everyone to plan around.
Add and remove other people from your Universe.
The Forge
Use your INK to craft new artifacts in Death Lock. Once created, Items cannot be changed, but they can be bought and sold in the marketplace.
Notable Items
No items have been created yet!
The Market
Buy, sell, and even craft your own items in this universe.
Market Data

Market conditions are unknown. Use caution when trading.

Quick Buy (Items Most Recently Listed for Sale)
Newest
Trending
Most Followed
Selecting Contestants!
Welcome to the arena..
None
Discussions
Topics

Replies
Views

Last post
Most recent OOC posts in Death Lock
This is the auto-generated OOC topic for the roleplay "
Death Lock
"
You may edit this first post as you see fit.