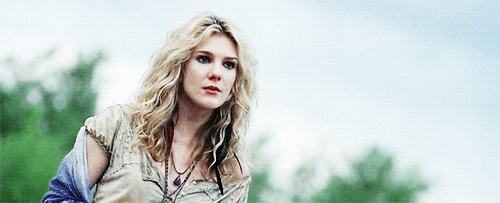 ID: Wildcat
Registered Name: Tabitha Louise Fontaine
Gender: Female
Height: 5"10
Weight: 160lbs
Age: 25
Physical Characteristics: Curly light blonde hair darker at the roots and tips, shoulder length.
Heart shaped face with a delicate nose and mouth and deep set eyes that can appear too large for her face.
Skin is pale (Note: Subject clearly avoids sunlight as skin has a tendency to burn) Soft, clear and delicate overall.
Slender build, small hips and bust (Note: Subject has a fast metabolism and seems unable to gain weight however Subject seems to
have a healthy appetite) Subject's physical abilities have caused her body to become stronger and therefore able to deal with the strain
of her abilities.
Blue eyes that work the same as a felines (vertical pupil, extra rods etc)
Behavioral Characteristics: Subject has proven difficult to fully understand, she has very high walls and doesn't allow anyone past them. Even though the Subject
has been a guest at the facility for a number of years she continues to deflect any probing or personal questions with sarcasm. Subject
can be volatile and has anger management issues. Subject has, on many occasion, displayed frustration and anger whenever she feels
she is threatened or unable to do something. Subjects emotions are also affected by her abilities and she can experience mood swings.
Subject seems to have accepted the need for her being at the facility however caution is advised as subject is adept at hiding her true
thoughts. Subject also displays behaviours typically associated with felines and this can make her unpredictable and erratic.
Abnormalities: Subject has one abnormality, her genetic makeup is combined with that of the Feline animal group. This has produced a number of
changes in the subjects body. The Subject has displayed the following abilities/changes because of the abnormality:
Enhanced senses
- Subjects senses have all developed to levels far superior to the norm.
Enhanced physical traits
- Subjects agility, speed, stamina and strength are all superior to the norm. (Note: Subject's durability
not been altered, she can be injured or killed by anything that would kill or injure a human.)
Physical Transformation
- Subject can alter her shape to become that of a large animal that appears to be an amalgamation of
several different feline species. The creature is the size of a Tiger but colouring is that of a Lion, it has rosette markings like that of a
leopard. (Note: More information can be learned from studying subject in this form)
Containment Protocol: Subjects has several weaknesses that requires specific measures to combat. Subject's psychological has been shown to be more stable if
certain requirements are met. These are as follows:
Physical Requirements/Weaknesses
Subjects enhanced senses make her sensitive to her surroundings (Loud noises, bright or
flashing lights etc can cause subject discomfort and pain) as such her quarters need to be altered to ensure limited exposure to loud
noises, flashing lights etc.
Subject has no control over her transformations and therefore her quarters need to be reinforced against damage during these periods.
Subjects metabolism is extremely fast and subject needs to eat a lot more frequently than normal as such she requires food to be readily
available (note: Subject weakens very quickly from lack of food and has been seen to avoid eating depending on her state of mind,
subjects vitals should be monitored at all times.
Psychological Requirements/Weaknesses
The Subject reacts extremely negatively to constraints of any description and attempts
to cage or restrain her have resulted in her going into a berserk state, in this state she is likely to cause herself and others harm. As such
other methods of control should be used when needed.
Subject is more settled if she has things to stimulate her feline traits and as such her quarters should be filled with appropriate items.
Subject Overview: Subject has a strong Texan accent
Subject has a distinctive dress style which includes frilled skirts, crop tops, shawls or kimono's, multiple bracelets and necklaces.
Will add history later