---
"Drowning under the weight of my sins and hers too."
---
---
╔
╗
╚
╝
---
---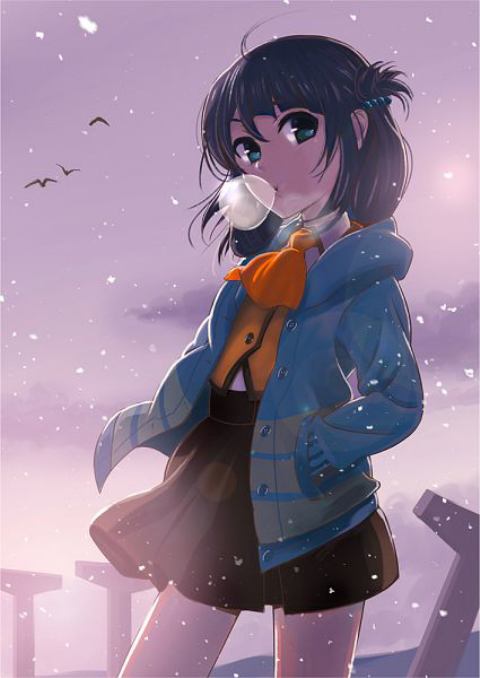 ░░▌✖
░░▌✖
░░▌✖
░░▌✖
░░▌✖
░░▌✖
░░▌✖
░░▌✖
░░▌✖
░░▌✖
░░▌✖
░░▌✖
░░▌✖
░░▌✖
FULL NAME
Yue Fan Xiang
or
Yue Eldriss
NICKNAME(S)
GENDER
AGE
SEXUALITY
---
---
"Broken dolls all scarred and discarded."
---
---
░░▌✖
░░▌✖
░░▌✖
░░▌✖
░░▌✖
░░▌✖
░░▌✖
░░▌✖
░░▌✖
░░▌✖
░░▌✖
░░▌✖
░░▌✖
░░▌✖
░░▌✖
░░▌✖
░░▌✖
░░▌✖
░░▌✖
HEIGHT
WEIGHT
Perhaps a strong wind could knock her over.
HAIR COLOR
As dark as the night she lives in.
EYE COLOR
SKIN TONE
Light and clear, like vanilla.
GENERAL APPEARANCE
Oh, Yue, so many things and yet not enough words to describe her. She is both small and frail, weak and pitiful, yet her eyes can smolder with enough hate to reduce the world to ashes. Her dark hair is usually worn long and and in ringlets, and she enjoys sweaters and hoodies and often wears the color blue. Yue had always been a weak weedy sort, easy to step on and forget, and her habit of silently taking it doesn't help. A pathetic little girl, most people would see her then forget as their minds go to the next thing in their lives that they have to waste time thinking about. An unremarkable sad girl, only spectacular for the hate she hides in her heart.
---
---
"Once upon a time, in a place where I wasn't me..."
---
---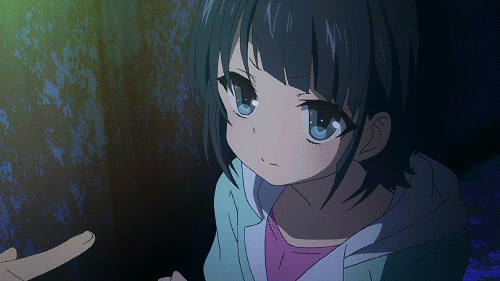 ░░▌✖
░░▌✖
░░▌✖
░░▌✖
░░▌✖
░░▌✖
░░▌✖
░░▌✖
░░▌✖
░░▌✖
░░▌✖
░░▌✖
░░▌✖
░░▌✖
░░▌✖
░░▌✖
░░▌✖
░░▌✖
░░▌✖
░░▌✖
░░▌✖
░░▌✖
░░▌✖
░░▌✖
░░▌✖
░░▌✖
░░▌✖
░░▌✖
░░▌✖
░░▌✖
░░▌✖
░░▌✖
░░▌✖
░░▌✖
░░▌✖
░░▌✖
░░▌✖
░░▌✖
PERSONALITY
A neglected child? An abused child? A betrayed child? Yue was all three put together in one sad tiny little package, incapable of anything but welling in her own powerlessness. You can step on her and she'll silently accept the punishment. You can break her fingers and she'll shut her eyes and pretend it didn't happen. You can leave her locked in a room for days and she won't make a peep. Learning long ago that trying to fight only makes it worse, Yue knows very much that it's best to be silent, to be seen and not heard and sometimes not even seen. Just give it all up and pretend nothing's wrong. Let go of all the pain.

Except of course it isn't that easy, is it? The pain, the anger, the shame, the hatred, it all seethes and boils, waiting inside her heart for a single opportunity to turn everything upside down. A child smarter than she looks in some ways, and stupider in other ways, she can be dangerous if her feelings are allowed to come to a boil. While on the outside she's calm and silent, you can see her room full of torn up papers, scratched up walls, destroyed stuffed animals lining the floors.

Yue also has a bad habit of clinging to that one nice person who won't hurt her. But it's very hard to find that one person to rely entirely on. Perhaps if there was someone, maybe she could be turned from darkness to light.
LIKES
Destruction | Nothing feels quite as good as breaking things.

Solitude | Alone is safety, alone can't hurt you.

Misery | Seeing other people suffering helps her feel better.

Dreams | You can even be a good little princess rescued by a handsome prince in dreams.
DISLIKES
Yue Fan Xiang | A child who deserves nothing but what she gets.

Humans | They do nothing but hurt and hate and Yue is the same.

Noise | Too much noise hurts her head and makes her withdraw.
TALENTS
Breaking | If it exists, Yue can break it.

Bottling | Yue can keep it in longer than she should.

Singing | Though she hates her voice and doesn't hear the beauty.
FLAWS
Violent | She's learned it as a language.
Unforgiving | Hurt her and she won't forget.
Garbage | How she sees herself.

Passive | Prefers wishing for the world to end then actually doing anything about it.
FEARS
Humans | The root of all evil.

Herself | She's a human after all.

Fire | The burns on her body are self explanatory.

Friends | Those closest to your heart hurt you the most.
---
---
"Walk off the cliff into destiny's death grip."
---
---
░░▌✖
░░▌✖
░░▌✖
░░▌✖
░░▌✖
░░▌✖
░░▌✖
░░▌✖
░░▌✖
░░▌✖
░░▌✖
░░▌✖
░░▌✖
░░▌✖
░░▌✖
░░▌✖
░░▌✖
░░▌✖
░░▌✖
░░▌✖
░░▌✖
░░▌✖
░░▌✖
░░▌✖
░░▌✖
░░▌✖
░░▌✖
░░▌✖
░░▌✖
░░▌✖
░░▌✖
░░▌✖
░░▌✖
░░▌✖
░░▌✖
░░▌✖
░░▌✖

FAMILY
Keeper | Gillian Eldriss | 41
Keeper | Miranda Eldriss | 16
Keeper | Tyler Eldriss | 19
Soulmate | Orie Larson | 16
BIO
In the beginning Yue never really knew her parents. Her first memory of them was them begging for Yue to be spared when the local mafia came and stole her away. "Once you pay off your debt, we'll give her back." They claimed. Yue can faintly remember an auction, being dressed up all pretty when finally a man named Gillian Eldriss bought her, a higher up in the city's underworld, a local crime boss with much influence. Yue was put under his care as a new member of the Eldriss family. She was trained in the arts of violence, of control, of fear, of crime. But most of all she was taught to obey, to be pliant, to listen to what anyone said. Because she was a slave, she was made on the bottom of the totem pol and wasn't allowed any reprieve.

Yue always was a dreamy child. She liked to imagine fantastic landscapes and possibilities in her mind. A fellow slave, bought a few years ago, Orie Eldriss nee Larson, was the same and the two easily bonded as they were trained in weaponry and mafia affairs. She was a pretty thing, blonde with a bit of a bust, she was beautiful, like a pale flower in darkness. Sadly they were both on the bottom rung and neither of them were particularly good at hurting others. Every time they messed up, or sometimes even if it wasn't their fault, Gillian or his blood children, Miranda and Tyler, would take it out on Orie and Yue. Orie would always fight back, to yell at Yue to not just sit there and take it when they broke her fingers, stepped on her toes, tickled her for hours straight. But Yue saw how they treated Orie, how it kept escalating the more the screamed, so Yue knew to remain silent. Still, when things went well they were best friends, they were each other's only light in this dark unforgiving world.

At the young age of twelve there was a heist to take out a drug dealer who refused to pay his taxes. Yue was invited on this mission alongside Orie, Tyler, and Miranda. "Dad says if one of you does well, we'll promote you and you'll be blood children too." Miranda informed them. "Only the better one can be set free." Orie and Yue made a pact that day, they promised to both screw up so that one wouldn't have to leave the other. In the end it once the drug dealer was captured and it was time to deliver punishment, Yue decided to free him and let him escape to prove her loyalty to her fellow slave. That was when Orie grabbed her arm, shot the drug dealer to death, and dragged her in front of Gillian, the Keeper, informing him of her betrayal. Orie was thus promoted, and Yue was punished twice as hard for her betrayal.

After that day the girl wouldn't say a word. She silently accepted everything they did to her, and Orie no longer could look her in the eyes either. Even when Orie began punishing her by cutting her tummy she wouldn't look her in the eyes. Everything bottling up, Yue began destroying her room, breaking and clawing at everything to get rid of her will to fight, to bury it down so she won't make the mistake of attacking her family. Because the pain would get worse if she tried to fight.

But one day she had had enough, though. She didn't know how it happened, all she knew was that she shot and killed Gillian Eldriss, the bullet going right through his head. In return the rest of the family punished her extra hard, even after Miranda took her father's position as head of the Eldriss Branch. They punished her and then Orie made the decision. "Let's kill her and dump her in the river." Orie declared. So that was what they did, and Orie was the one who dealt the final blow. Except, of course, she didn't. "Swim to safety, you're free." Orie whispered as she threw the fake dead Yue into the river.

Yue of course didn't know how to swim and knocked her head on the rocks as she tried to stay afloat, drifting off to wherever destiny may take her.
OTHER
---
---
"I hope you know there isn't a happy ending here."
---
---
ⒸⓄⓅⓎⓇⒾⒼⒽⓉ ⓌⒶⓇⓃⒾⓃⒼ
Character Sheet by
© Masquerade (Skye) DO NOT USE WITHOUT PERMISSION
Image