xxx
LILITH

x

ISLEY




xxx

•

x

p r o t e g e

x

o f

x

Pamela Isley/Poison Ivy

x

•
---
"Now who said nature was always nice?"
- Lilith Isley
---
x
x
x
n a m e
Lilith Victoria Isley

n i c k n a m e s
Lily, Ivy

a g e
25

g e n d e r
Female

s e x u a l i t y
Heterosexual

o r i g i n
Gotham

s p e c i e s
Human

c l a s s i f i c a t i o n
level 7 — mental
---
x
x
x
h e i g h t
5'5
w e i g h t
115lb
h a i r
Blonde
e y e s
Blue
m a r k i n g s
None
a p p e a r a n c e
Lilith is a pretty young woman with long dark lashes, pink inviting lips, the right amount of curves and flawless skin complexion, which in turn contributes to part of the little death trap she is. She carries a much more bubbly and vibrant vibe for somebody inherently evil. Her skin does not show signs of entwining with nature as her mother's does, so she looks perfectly ordinary on the surface though it's part of how she maintains a healthy body and glow. Even when she's toxic to the core, she wouldn't ever consider herself a mutant.
---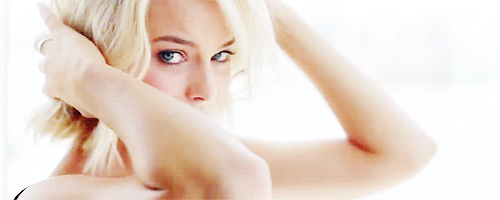 x
x
x
P O W E R S
C h l o r o k i n e s i s

x

//

x

More commonly known as plant manipulation, Lilith has the ability to control plant life and animate it.


T o x i c

xx

I m m u n i t y

x

//

x

Immunity to all toxins, bacteria and viruses.


T o x i k i n e s i s

x

//

x

The ability to create, shape, bend poisons and toxins and venom. Her body is such an example of this, for poison is in her very being allowing her to have a deadly touch. Much like her mother, Lilith conceals this in her lips and executes it via a kiss.


P he r o m o n e

x

C o n t r o l

x

//

x

Lilith can manipulate pheromones typically that which drive desire. This in addition to her toxickinesis allows for some interesting creations such as enabling her to exert control over victims.

P R O F I C I E N C I E S
"I'm a fabulous kisser. Just a shame nobody gets to live to tell about it."
B o t a n y

x

//

x

Her knowledge of plants is vast and with Pamela giving her exclusive and further intimate knowledge, it helps a great deal with her powers and producing toxins from plants.


A c t i n g

x

//

x

Lilith is able to put on a dedicated and master performance, playing victim, hero, etc. She morphs into anything she needs to be.


H a n d

xx

-

x

t o

xx

-

xx

H a n d

x

C o m b a t

x

//

x

Her style of fighting is limited against those with years of training, but was necessity for her to learn. She is good at climbing and leaping and a strong swimmer.


C r e a t i v e

x

//

x

Lilith can be quite the sly and shifty thing. Her application of powers and what she can manipulate with them grows.
W E A K N E S S E S
M u s c l e

xx]

M a s s

x

//

x

Her figure was meant for one thing: manipulation and seduction. Compared to others in the academy and even mortal strong figures, she does not have enough muscle mass to always fend them off.


S o l a r

xx]

E n e r g y

x

//

x

Like Poison Ivy, Lilith needs sunlight to thrive and survive as do her plants.


A r m s r e a c h

x

//

x

Relationship wise, Lilith likes to have understanding and control to an extent. When emotions are at risk of getting out of hand, she becomes reserved and aims to detach.
F E A R S
L o v e

x

//

x

Falling for, being in. Love is a frightening thought for layered reasons. Letting Pamela down for one, exposing weakness and vulnerability and the other expressing her genuine affections and kissing her lover.


F i r e

x

//

x

Not just for her beloved plants that she is connected with but for her own peril. It's a bad way to go.

xx

"You best be prepared to burn a whole forest down if you come at me with flame."




L o c k

xx

Up

x

//

x

The fear that a large villainous reputation will proceed her thus being wanted by a mob of people wanting to throw her into a dark and isolated cell where she'll slowly deteriorate and whither away and die alone. Or any isolation in a dark condensed place alone.
---
x
x
P E R S O N A L I T Y
xxxxxxx
•

x

Manipulative

x

•

x

Passionate

x

•

x

Confident

x

•

x

Calculating
Not all good and not all bad, Lilith is generally out for her own gain and benefit but rarities can come along and change the plan. While she may not express certain joy towards this and helping another, a little part of her conscience will be glad. This is where she can get conflicted about where her allegiance truly lies. So for the time being she is trying to create her own path in the academy. It may be because some lack to see the gray area there can truly be which she seems to be stuck on. Being bad is embedded into her, and sometimes it can feel really good. But being good from time-to-time has its own rewards. As a result for the time being, she creates and sticks to her own side and tends to indulge the devil inside more than the angel though she can find herself genuinely caring for some of her acquaintances.

Minor dilemma aside, she can be a pleasant, playful and endearing woman with a chance of sweetness shining through and generally open to adventure and new possibilities. She hopes this is without the alluring ability of her mother and people can genuinely like her. But truth be told, she'll never really know and would rather not to get too caught up in the thought. However, she will never change who she is to fit someone's criteria. To gain their favor or with an ulterior motive, she may adopt different mannerisms and tones but Lilith is somebody to take as she is if looking for a genuine relationship and respect including her evil side. Often, however, her reputation can be too poisonous on herself as people can see her as this calm, cool, calculating temptress, stepping on whoever to climb the ladder of success which can become troublesome when seeking simple companionship. Life goes on independently for Lilith of course, but its a preference to still have company at times especially while she's still young, approachable, sane and has some compassion and affection for humanity.

Lilith is also very sure of herself or her abilities at least, understanding her talents, strengths and weaknesses and using them to advantage. This isn't to say everything she ever executes goes off without a hitch, of course there's always a matter of improvisation. But for the most part she's very knowing and understanding of capabilities and incredibly cunning for her cause. She is easily looked at as fragile, but her will power and control of nature contrast that belief greatly. She should not be an underestimated opponent or human being but she will gladly allow somebody to think less of her at their own cost.
---

x
Poison Ivy would live to argue that sleeping with a man was a mistake and having a child from that event likewise was a mistake. To her, mother nature prevailing mattered most and she was sister to mother nature. But she came around when she realized Lilith had potential and gifts like hers.

Pamela occasionally showed some maternal instincts but over the rapid years, it developed into a relationship of who could outfox the fox and earn more media and stats. Most of the time, it was all in fun with that ambitious drive in both of them wanting to be victorious and have their way and gain the self appointed title of Queen Bee. That was about their only means of bonding since Lilith didn't entirely hold Pamela's obsession with turning everything green and why it should rule. Though over the years, the more patience she grew and the more she learned, the more connected she grew with nature and therefore her powers. However Pamela was always keen to remind Lilith that she wasn't the ruler of Gotham's hearts and nature and only second rate assuring Lilith's ego wouldn't be quite so boosted. While Lilith was gaining confidence and becoming quite the temptress, she never got over cocky, believing she could bend the will of any and all so her mother's technique only proved as a sort of shut down to Lilith feeling good and brought about mild spite in their relationship.

Though by no means ideal, they still lived together and worked together for some causes but they were never apart for more than a few months at a time. Ivy was afraid to make herself too scarce in Gotham and produced chemicals of longevity so she could remain beautiful and vibrant. If her appeal wasn't enough to admire her determination certainly was. Without letting new life shine, Lilith sought an ordinary life. School and all, and it was interesting but where she first learned infatuation was dangerous and forgot the power sealed in her kiss. He was as fortunate to make it to hospital and gain a steady heartbeat back, but it was too risky dating and feeling for an ordinary human male so she had to be the coldest of them all and break up with him bedridden. Shortly after, Ivy heard the news and begun her lectures on how weak men were and that they'd only be let downs.

Lilith dealt with a bunch of arsonists to preserve Gotham's plant life, in doing so capturing Batman's attention then Bruce Wayne's. The intelligent and persistent man had a few questions for young Lilith, like how she managed to track and knock out the gang of arsonists single-handedly then inquired on her parentage, detecting something extraordinary about the girl before him. Lilith layered the sarcastic and diffusing answers and became quite dismissive but this only prompted further investigation from Bruce. Once he found out she was daughter to the lovely Pamela Isley, he confronted her again before daughter and mother could reunite and find trouble and before Pamela could "corrupt her mind and potential," along with a few conserving nature pitches for good and "I know your mother". Bruce stated that he was aware of past crime stunts but that could be pardoned and be made right by joining the academy. Not that Lilith joined on the basis of a clean slate.
---
h e x c o d e

x

//

x

#e116d8

x

//

x

f a c e c l a i m

x

//

x

Margot Robbie

x

//

x

c r e a t o r

x

//

x

xNocturnax

x

//

x

c s

x

//

x

Scar.-