xxx
P H O E B E
x
P R I N C E
xxx
•
x
p r o t e g e
x
o f
x
w o n d e r
x
w o m a n
x
•
---
"If the prospect of living in a world where trying to respect the basic rights of those around you and valuing each other simply because we exist are such daunting, impossible tasks, then what sort of world are we left with? And what sort of world do you want to live in?"
- Diana Prince, Wonder Woman #170
---
n i c k n a m e s

x

//

x

phee , princess



a g e

x

//

x

23

g e n d e r

x

//

x

female

s e x u a l i t y

x

//

x

pansexual

o r i g i n

x

//

x

boston, massachusetts

s p e c i e s

x

//

x

human

c l a s s i f i c a t i o n

x

//

x

level 7 — physical
---
D E M E A N O R
h e i g h t

x

//

x

5'7''

w e i g h t

x

//

x

125 lbs.

h a i r

x

//

x

Phoebe's hair is actually colored a dark brown - unlike the jet-black mane her mother sports. (Although Phoebe's hair can appear jet-black depending upon the light.) Thin, straight, and only slightly voluminous, there is never a day when her locks aren't tangled and knotty. Therefore, she has a tendency to pull her hair up into messy boho buns and high ponytails, as brushing it is a fruitless endeavor.

e y e s

x

//

x

An exact duplication of her mother's, save for color. Topaz brown, swirling with olive rings and always twinkling in the light, Phoebe's eyes are her most defining feature. They are the first thing people notice about her, and she isn't afraid to show them off with a bit of liner and mascara. After all, they are windows into her deep, complicated soul.

o d d i t i e s

x

//

x

Yes, she knows her teeth look huge - please don't talk about it behind her back. Sometimes she'll slip into a subtle Greek accent - she tends to roll her r's when frustrated. She has a heart-shaped birthmark on her right ankle, a tad of distichiasis on her upper eyelashes, and three piercings in each ear. (She either wears tiny gold star earrings or just regular black posts.) She also got her bellybutton pierced when she was a teenager but is pretty sure the hole has closed up.

a p p e a r a n c e

x

//

x

Besides her eyes, lips, high cheekbones and broad shoulders, Phoebe hardly resembles her Amazonian mother. Instead of sun-kissed olive skin, she bears her father's pale complexion. (Which easily burns and freckles.) Instead of towering over people, she only stands at an average height of 5'7''. She does have a classic, elegant kind of beauty about her. However, her squarish face, flat chest and muscular physique give her an almost boyish look. Nevertheless, she embraces this duality of feminine and masculine traits and accentuates them with loose-fitting clothing. Her everyday outfits consist of a t-shirt or tank top, sweatpants and boots. Although she's not one to follow fashion trends or put on a full face of makeup, she does know how to doll herself up when she needs to, as she has to attain a professional appearance when she works as a district attorney in New York. Finally, if there's a noteworthy aspect of Phoebe's appearance that definitely goes overlooked, it's her smile. She may have large teeth, but they only bless her with a fuller, grander grin.
---
x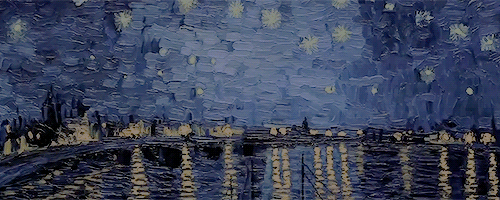 x
P O W E R S
s u p e r h u m a n

x

s t r e n g t h

x

//

x

She has inherited her mother's ability of peak physical strength. Diana was said to be "stronger than Hercules," Superman, Supergirl, and other superhumans from alternate universes.


s u p e r h u m a n

x

d u r a b i l i t y

x

//

x

High resistance to damage and magical attacks. Her resistance to injury is not quite as great as any of the above mentioned metahumans. However, due to her vast threshold for pain and inherited amazon ability to heal at a superhuman rate, this easily makes up for the difference. Although her Amazonian armor helps in combat, it is not completely necessary.


s u p e r h u m a n

x

s p e e d

x

//

x

Able to think, move, and react at superhuman speeds. Phoebe still has a ways to go until she's faster than her mother, who, according to the Flash, could easily keep up with him in battle.


s u p e r h u m a n

x

r e f l e x e s

x

//

x

So sharp, she is able to react to a barrage of gunfire from multiple opponents at once unharmed.


s u p e r h u m a n

x

a g i l i t y

x

//

x

Besides her speed, her balance and coordination is on par with an Olympic athlete.


s u p e r h u m a n

x

s t a m i n a

x

//

x

Because her body produces no lactic acids in her muscles, she doesn't tire out and can last a great deal of time in battle.


f l i g h t

x

//

x

By gliding on air currents, she is capable of short, unassisted flight. Phoebe is not as skilled at flight than her predecessor, however, she does use her slight resistance to gravity as a means to jump higher and fall slower than the average human being, therefore enabling her to perform complicated attacks while mid-air.


e n h a n c e d

x

h e a l i n g

x

f a c t o r

x

//

x

Can quickly heal mild to moderate injuries at an amazing rate. Her normal regenerative abilities allow her to recover from injury within seconds to minutes. She possesses an incredible immunity from poisons, toxins, as well as disease.


e m p a t h y

x

//

x

"The Sight of Athena" apparently grants her increased insight. For example, Phoebe can often detect others' emotions, and is at times immune to magical illusions due to her ability to read the caster's intentions. Additionally, she has received special training in illusionary and telepathic resistance.


a n i m a l

x

e m p a t h y

x

//

x

Can communicate with all forms of animals and command them to do her bidding.


e n h a n c e d

x

s e n s e s

x

//

x

Eyesight, hearing, taste, touch and smell. Not as potent as other students with this ability, but if she concentrates hard enough, she can track anyone.


d i m e n s i o n a l

x

t e l e p o r t a t i o n

x

//

x

Her favorite power. Unlike her mother, who had to meditate deeply in order to teleport, Phoebe can easily leave the dimension at her own will. In addition to visiting alternate universes, she can use this power to visit the gods in Olympus, Asgard, the Underworld, etc.
P R O F I C I E N C I E S
h a n d - t o - h a n d

x

c o m b a t

x

//

x

Proficient in the exotic martial arts style of the Amazonians, and also experienced with multiple weapons.


a c r o b a t i c

x

//

x

Combined with her flight abilities, Phoebe is able to perform incredible flips, rolls, and slides. She is known for her signature flip kick, which is a 2 1/2 or triple flip combined with a finishing mid-air kick. It sends flight-enabled or standing opponents straight to the ground, and as Jack Murdock claims, "you DON'T want to be on the receiving end of one."


w i s d o m

x

//

x

Possesses a bit of her mother's divine wisdom, which was gifted by Athena. Granted enhanced intelligence, moral strength, and tactical skills.


a r c h e r y

x

//

x

She's not as skilled with a bow as Riley Barton, but she does shoot straight.


s w o r d s m a n s h i p

x

//

x

Her primary weapon of choice. Although the Amazon women introduced her to sparring, it was Diana who taught her how to properly wield a sword.


l a s s o i n g

x

//

x

Used to grab opponents and items.


m u l t i l i n g u a l i s m

x

//

x

Her short time in Paradise Island taught her how to speak Themysciran, as well as Ancient and Modern Greek. She learned how to speak French in high school, and picked up a bit of Spanish in college.


e q u e s t r i a n i s m

x

//

x

Because she is able to talk to animals, Phoebe can communicate with horses rather well and is a skilled equestrian. Instead of a fancy car, there is a stable in the garage for her horse, Minerva.


l a w y e r

x

//

x

Studied law at Columbia and Harvard and has experience in the court room. She's a master at opening and closing statements.
G A D G E T S
b r a c e l e t s

x

o f

x

s u b m i s s i o n

x

//

x

Modeled after the shackles the Amazons were once enslaved with, the gauntlets were formed from the remains of Zeus's legendary Aegis shield, and were re-forged as twin bracelets by Hephaestus. Phoebe's superhuman reflexes enable her to use the gauntlets to easily deflect projectiles (such as bullets) and powerful energy blasts. At close-range the gauntlets block blades, weapons and punches. When crossed, the gauntlets form an impenetrable barrier just in front of them which allows Phoebe to protect herself and those behind her from area attacks.


l a s s o

x

o f

x

t r u t h

x

//

x

Forged by Hestia, it is the signature weapon of Phoebe and her mother. Those who are captured in it are forced to answer any questions she asks and are unable to lie. It cannot be broken, snapped or cut. Victims caught within the lasso commonly make remarks about its heat. Phoebe can control it to a certain degree using telepathy. It can also be used to erase memories, heal the mentally ill (in some cases), and implant commands that must then be obeyed.


s w o r d

x

o f

x

a t h e n a

x

//

x

The sword has Ancient Greek writing engraved on both sides of its blade and a symbol that represents the Amazons of Themyscira. The writing reads, "Life is killing life all the time and so the goddess kills herself in the sacrifice of her own animal."


s h i e l d

x

//

x

Like the sword, it has the Amazonian symbol in the center and contains the same quote around it's outer rim.
W E A K N E S S E S
p i e r c i n g

x

w e a p o n s

x

//

x

Phoebe is extremely resistant to blunt force attacks and has a vast tolerance for pain. However, she is more vulnerable to piercing weapons, such as arrows and bullets.


l o w

x

s e l f - e s t e e m

x

//

x

Prevents her from taking risks, speaking her mind, trusting people, and relaxing.


o f f e n s i v e

x

g a m e

x

//

x

She has a very specific fighting style, which is both a boon and a curse. In battle, Phoebe likes to bait her opponents into drawing near. She then uses the lasso to trap them and finishes them off an attack or her sword. She's also very defensive, using her shield and bracelets frequently. Although she knows when to strike and has great offensive skill, she isn't as aggressive as she should be. Her fear of approaching opponents is probably a symptom of her self-doubting nature. With her enhanced healing and thick skin, she definitely has room to be more confrontational. It's just a little kink she'll have to learn to smooth out while at the academy.


P T S D

x

//

x

Due to a traumatic moment in her past, Phoebe gets triggered into panic attacks when groups of people are angrily yelling at her. She's also a little anxious around the pool on the rooftop, and although she can swim, she doesn't enjoy it. Watching people horse around in the water only makes her apprehension grow.
F E A R S
d r o w n i n g

x

//

x

The means by which she was almost murdered as a child.


d e a t h

x

//

x

It's not so much that she's afraid of death itself, but rather knowing that she will eventually have to leave her immortal mother, who will be forced to watch her age and wither. What will Diana do once she's gone?


t y r a n n y

x

//

x

After having experienced it in Paradise Island, Phoebe clings to the virtue of checks and balances. Whether they be good, evil, godly or just a mere mortal, she greatly fears the outcome of too much power falling into the wrong person's hands.
---
P E R S O N A L I T Y
xxxxxxxxxxxx
•
x
shy
x
•
x
humble
x
•
x
independent
x
•
x
idealistic
x
•
Phoebe is the daughter of an extremely powerful demigod princess considered to be the first known superhero due to her participation in the first World War and an immortal role-model to females everywhere. Of course, people don't believe Phoebe when she tells them that Wonder Woman is her mother because the girl barely acts or looks the part. She's not fearless, she's not respected, and she's certainly not a leader. In fact, at the ripe old age of twenty-three, she is still as painfully shy as her twelve-year-old schoolgirl self.

It's not so much that she's scared to meet people or that she prefers solidarity, rather she gets worried when she has to make a first impression. Obviously she wants to make a good first impression because she knows what it's like to be the black sheep within a community and understands the power of words. When her words have a purpose behind them, it is much easier for her to speak. This is why she can deflate a round of small talk within seconds but still manage to hold the attention of an entire court room with one of her renowned opening arguments. It is easier for her to befriend someone if they are relaxed and willing to talk about passionate subjects that are intellectually stimulating. When Phoebe opens up to a person, they'll find that she is very loyal, adores animals, has a secret artistic side, and can actually be quite funny.

It doesn't take much to make her happy. She is extremely humble, as she finds value in owning few possessions and putting others before herself. She refuses to brag about her strengths, downsizes compliments and has very low self-esteem. Still, people find her trustworthy and approachable because of her peaceful, open-minded presence. Phoebe is a fantastic listener, and due to her inherited wisdom, she is incredibly empathetic and great at giving advice. There's nothing she loves more than solving problems. This is why she is so committed to human service, social justice, and of course, law.

Independence is a virtue that has gotten her through many sticky situations. Although she enjoys employment on a team, she knows that sometimes unaccompanied work is the only way to get a job done. She has a strong moral conscience and won't be afraid to disagree with a companion if she feels that what they're doing is wrong. Although she is mellow, there is a slight rebelliousness about Phoebe. She makes her own path instead of fulfilling the expectations others have for her, which either leads to better opportunities or strained relationships. Although she may be meek and lacking in confidence, she does know herself well and understands her limitations as a human being.

However, there are no limitations to her imagination. A dreamer hidden behind a thick outer shell, Phoebe is a curious idealist who longs to explore not just our world, but the many universes surrounding it. With her power of dimensional teleportation, she is always taking trips to Olympus and Asgard, where she studies the myths and ancient cultures of the past. She believes that discovering the ideas and behaviors of other worlds and alternate realities can help create better wisdom for our modern society, and tries to incorporates the lessons she learns from her travels into everyday life. At the end of the day, she's just a girl who wants to make the world a better place. Perhaps at Descendant Academy, she will be able to learn how.
---
Although Diana still hasn't revealed who her daughter's father is, she has always made it clear to Phoebe, even from a young age, that her conception was never a mistake. All the young woman knows is that her dad was of English heritage, involved with venture philanthropy in some way, and faintly reminiscent of one of Diana's pilot friends from the Great War. Her childhood wasn't anything extraordinary. Her single mother was constantly occupied with saving the world, so all Phoebe remembers are long days sitting at home while her aunt, Donna Troy (the clone sister of Wonder Woman and a former member of the Teen Titans) babysat her. Donna was nice, often taking her out for ice cream every afternoon, but nothing like a mother figure. Realizing her tomboyish daughter wasn't living a purposeful life, Diana decided to take nine-year-old Phoebe to Themyscira, where she would learn from the Amazons on Paradise Island. That way, her protege could receive the combat training she desired while Diana herself continued working with the Justice League.

Unfortunately, Paradise Island was anything but. With the death of Hippolyta and Diana's vow to protect the rest of the earth, a new queen had ascended the throne. Much to Wonder Woman's unknowing, she was manipulative, prideful, and very devious. Whenever the demigoddess visited the kingdom to check up on her daughter, she was kind and courteous. But when Diana was gone, the queen convinced her people that Phoebe was a filthy, bastard child. By giving birth to her, Diana had technically broken Aphrodite's decree, which stated that the Amazon women must always keep aloof from men in order to prevent future enslavement. Therefore, Phoebe was treated as a servant - never receiving a proper education, underfed, and always abused. The young human girl did receive a few lessons in swordplay, but it wasn't like the Amazons went easy on her or showed her how to improve. She was warned that if she ever spoke up about the mistreatment to Diana, the two of them would be killed. Therefore, she learned to keep her mouth shut. Not just for her own sake, but for her mother's as well.

But one day, the torture went too far. After being caught stealing two loaves of bread, Phoebe was told that she could either die or receive a "Send Forth" ceremony. A dormant tradition on the island, "Send Forth" ceremonies were occasions where mortal baby girls stranded upon the beach would receive blessings from the Amazons and then be returned to the ocean, where the sea nymph, Thetis, would teleport them back to their homeland. Desperate for her mother's warm embrace, Phoebe agreed to the ritual and packed whatever she could into a small knapsack. The queen and her court led her to the beach, where a small raft bobbed up and down far-off from the shore. Without any blessings or special gifts, Phoebe was instructed to get in the boat and sail away. She trekked through the water, the queen following close behind her. Once Phoebe's feet couldn't touch the sandy bottom, the vile woman grabbed the girl by the throat and began to drown her. Phoebe struggled for her life, hearing the crowd on the beach cheer for her execution every time she was able to raise her head above the water. She was close to death, when suddenly a giant, divine wave came crashing down upon her and the queen. She managed to free herself from the Amazon's grip, swimming to the small boat and escaping just in time. She was found lost at sea three days later, being saved by a helicopter. She was returned to the Justice League and reunited with her mother. After revealing everything that had happened within the two-year period she was gone, Diana vowed that once Phoebe was strong enough, they would defeat the evil queen and reclaim Paradise Island for its own sake.

But Phoebe didn't want to become stronger. In fact, she wanted a normal life away from combat and Greek mythology. It was hard for Diana to accept this at first, but eventually she let her daughter make her own decisions about who she wanted to be. At twelve years old, Phoebe entered the public school system, where she was constantly bullied due to her vulnerable nature. She struggled with a painful inferiority complex until her freshman year of college, where she enrolled at Columbia University. It was there she met Jack Murdock, the protege of Daredevil. After captivating judges while competing on the school's mock trial team, it was he who convinced her to major in law. For the first time in her life, Phoebe felt like she had a purpose.

Because of her willingness to stay in New York and study during winter and summer breaks, she managed to graduate Columbia in two years instead of four. She was able to graduate at the same time as Jack, whom she had become quite close with. He introduced her to the vigilante lifestyle, which she was hesitant about joining initially. However, he convinced her she was powerful enough to save others. She agreed to help, if only to protect him during his late-night endeavors. Word began to spread about their secret crime-fighting, and they both gained something of credible reputations around Manhattan.

After Phoebe and Jack graduated from Harvard and moved back to New York, they both received letters to join the Descendant Academy. Nostalgic for the same challenges he found at Xavier's, Jack immediately made the decision to join the school. But Phoebe was hesitant. After two years of "training" with the Amazons, she wasn't willing to walk into another cunning death trap. Besides, was she even worthy to attend such an institution? She had some combat skills, yes, but barely possessed the glowing reputation of her immortal mother. She couldn't just leave five years of law school behind. So Phoebe decided to stay at the DA office, said goodbye to Jack, and began to create another reputation for herself in the courtroom.

But while he was gone, she still yearned for something more. Turns out Phoebe caught the superhero bug and found a sort of pride in calling herself a vigilante. While working for clients, she decided to intern at a private detective agency in Greenwich Village called Alias Investigations. The woman in charge of the company, Jessica Jones, was a friend of the Murdocks. After some persuasion from his son, Jack's dad was able to convince the former Defender to hire Phoebe on the spot. Jessica was able to teach her a bit about flight and illusion resistance, and showed her how to properly manifest her super strength. She became a mentor for the young woman and was even viewed as something of a mother figure. Phoebe still calls her from time to time for advice.

After a long year, Phoebe Prince finally caved into Jack Murdock's desires and decided to enroll at Descendant Academy. Before she left New York, her mother came to visit and gifted her with the bracelets of submission, lasso of truth, and some old Amazonian armor/weapons. Diana also sent her a horse, which she named Minerva. Now, having been at the academy for just three weeks, Phoebe is hoping to learn the skills that will enable her to become a better hero, reclaim Paradise Island for her mother, and grow into the Wonder Woman she's always wanted to be.
---
h e x

x

//

x

#EAC117

x

//

x

f a c e c l a i m

x

//

x

Daisy Ridley

x

//

x

c r e a t o r

x

//

x

katyisaladybug

x

//

x

c s

x

//

x

Scar.-