xxx
U L R I C H

x

Z O D

xxx

•

x

p r o t e g e

x

o f

x

z o d

x

•
---
"I give people chances then I get hostile."
- Ulrich Zod
---
x
x
x
n a m e
Ulrich Zod

n i c k n a m e s
No official ones

a g e
27

g e n d e r
Male

s e x u a l i t y
Heterosexual

o r i g i n
Krypton/Utah

s p e c i e s
Otherworldly

c l a s s i f i c a t i o n
level 9 — physical
---
x
x
x
h e i g h t
6'2"

w e i g h t
198

h a i r
Black

e y e s
Blue

m a r k i n g s
The cunning of Zod and will to make a lesson has left him with permanent scars along his back. Signs of endurance, tests failed and Zod's position.

a p p e a r a n c e
Ulrich is a physically intruding man, large in every portion, fit and muscular physique, tall, and the son to a general that wanted to make the world bow to him. He carries himself in such a proud way, chin up, unafraid of eye contact but he doesn't mean in it as an establishment of superiority, it's just how he was taught to present himself and is embedded into him.
His dark tousled hair and blue eyes make for an attractive combination, much unlike his father's permanently cold and rougher features.
---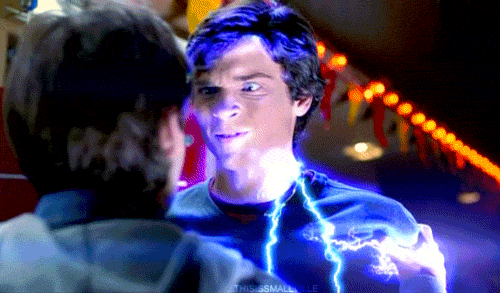 x
x
x
P O W E R S
Superhuman Strength

x

//

x

His strength exceeds that of any person's. 100 times over.


Superhuman Speed

x

//

x

Ulrich can move at incredible speeds at will.


Superhuman Stamina

x

//

x

Ulrich rarely tires and can maintain high intensity activity.


Invulnerability

x

//

x

He and his father are near indestructible and known to withstand many blasts, bullets, voltages, and immune to earthly diseases and viruses.


Flight

x

//

x

The ability to take flight at excess speed.


Superhuman Senses

x

//

x

At first, appearing more of a curse, mastery of his senses has instead proven convenient and a gift. He is able to attune to the smallest of details that can make a difference in numerous situations.


X-Ray Vision

x

//

x

Ulrich can break down the polymers in objects and even organisms, allowing him to see right through objects or a person.


Heat Vision

x

//

x

The ability to fire beams of intense thermal energy at a target simply by looking at it and willing it.


Super-Breath

x

//

x

Ulrich can create hurricane like winds by blowing and chill his breath in order to freeze a target. This ability also allows him to inhale and vacuum foreign particles in air, eg. poison gas


Healing

x

//

x

In the case of injury and/or wound, his body rejuvenates itself relatively quickly for the most part.

P R O F I C I E N C I E S
Determination

x

//

x

Ulrich is a hard headed individual with a fierce determination and reaches whatever he sets his mind to. This can be a dangerous endeavor for others however as he can get absorbed in a goal.


Hand-to-Hand Combat

x

//

x

Though often it doesn't come to such a case, Ulrich does know how to fight beyond one super punch.


Loyalty

x

//

x

Being a high value of Ulrich's, once his loyalty is earned you have armor and weapon at your disposal and Ulrich will put his body on the line.
W E A K N E S S E S
Magic

x

//

x

Ulrich is however vulnerable to magical and psionic effects. They effect him as it would a normal human.


Kryptonite

x

//

x

Originating from Krypton, these radioactive rocks hold generally detrimental effects for fellow Kryptonians.


Lead

x

//

x

The material blocks his vision based abilities.


Solar Energy

x

//

x

Like other Kryptonians, Ulrich will eventually weaken without the sun's radiation.


Naive

x

//

x

As well as a debatable lack of judgement in his actions, Ulrich hasn't adjusted to rights and wrongs but believes the best intentions are at heart.

F E A R S
General Zod

x

//

x

Ulrich's path greatly contrast's his fathers and they both do what it takes to survive or eliminate an oncoming threat. If they see each other as increasing issues they will have to confront each other.


Purposeless

x

//

x

"The world will always need superman but whoever said they needed Zod? It's not like I have anyone to rule."


Losing Loved Ones

x

//

x

It's easy for people to be used as a weapon against him.
---
x
x
P E R S O N A L I T Y
xxxxxxxxxx
•

x

Practical

x

•

x

Raw

x

•

x

Complex

x

•

x

Genuine

x

•
Ulrich isn't one to sit and wonder or much of a plotter but this isn't to say he is thereby unintelligent, he just believes in action is the key to accomplishment because nobody succeeded by sitting and thinking about an idea alone and plans can collapse. But being raised as a solider, he knows to be collaborative and that some sort of purpose, goal and/or plan is the skeleton to every day life and needed. Ulrich himself is very purpose orientated and without meaning, his existence may as well drift away.

Although he is relatively cooperative and obedient to requests (for no one can demand him) it would be a lie to say Ulrich didn't have a mean or bad bone in his body, but he does try to do good and is learning. In truth he fights both nature and nurture because he is used to reaching things through physical force and violence but his behavior has since improved to threatening. Right and wrong in battle are blurred lines to him and often the only indication that he's done one over the other is the glances he receives from his peers and occasionally a gut feeling. But he won't give adversaries the chance to rise again and do more damage to either himself or the people he cares for, more importantly the latter.

Outside of battle, he knows how to be a gentleman and acts as a such which can throw his peers slightly off balance witnessing brutality in missions, then a calm noble figure holding the door for a lady or similar. Something about humanity hasn't quite clicked in place for him yet and many struggle to place him. Some think he is incapable of caring, a monster under a facade and while he embraces his DNA, he does not like being continually alienated because people believe he is inhuman or as he has been told once, feared because he is the unknown and unpredictable.

Underneath all the uncertainty and potential fear, he can be a person's greatest friend. Incredibly loyal, protective, though may be overbearingly so, and quite playful, even up for the likes of friendly competition. It often escapes notice but he does know how to laugh and joke though sometimes his jokes need work or he needs to reveal a grin or something afterward to assure it's in humor and not actual consideration of genocide or some other delicate matter. Overall, he's a work in progress if he wants to fit in comfortably and is used to being judged harshly, but it's who he is and he doesn't want to change for other people.
---
x
He was trained from the get go as a soldier and morphed into such a thing, and though training more often than not was rough and ruthless, it was an effective method and taught him courage and pride, settling for nothing less than dominance and what the enemy and victor deserved. Dru-Zod had complete control of Ulrich's lifestyle, no mother claiming him or stepping forward to intervene in a child's hell. All he has of her is presumably her looks. But this was the norm for the crowd he grew up around, all hard-headed, blunt figures, set in their beliefs and ways.

Dru-Zod took him out on field as an officer and Ulrich proved the training was not in vain, quickly growing to be known as one of the more disciplined and strong and in some cases feared or persuasive depending on the outlook. He was able to offer people the chance to submit and more often than not, successfully convert them to their cause. These were small operations of course to avoid gaining the attention of Superman until Zod had gathered his strength once again. Ulrich was smart enough to know the people Zod set a bounty for in a sense weren't as random as appeared but could never grasp his father's angle aside from the typical need to dominate.

Ulrich was raiding a tech company one day and clutching the collar of an employer's coat out the window when a dark caped crusader appeared, only this crusader came prepared with kryptonite handy. Ulrich dropped the man as strength left him, in fact it felt his own strength and powers was turning against him but Batman dived for the citizen and in that time Ulrich took his opportunity for escape. He didn't go back to their hideout to risk exposure however no matter how he may have begged for an explanation to a mysterious figure being there and ready for them. This was the correct move in terms of loyalty since Batman had induced a wound while the green rock's effects were active, then put a tiny tracker inside, which Ulrich had quickly healed over.
The son of Dru-Zod never gave information on the others or reacted to news of Superman and his excessive knowledge on Kryptonian's. Eventually the interrogation came to an end, but that was not the last he saw of the Batman.

The options were simple: convert, submit or die and Ulrich had found himself a particularly defiant and hostile individual when asking about this bat character. Then he crashed into the show again like summoning the devil, Superman accompanying him this time before Ulrich could plunge a hole through the person's chest. They used words at first, speaking of an alternative path, being in charge of his own identity and destiny and joining an academy. When Ulrich insisted his current way of life was who he was meant to be...well, they didn't much like nor accept that and it came down to force. Then they spoke of respect and control, other people with abilities and again forging his own fate in said academy, bettering himself and learning another way.

He hasn't heard from his father much since and is still learning the "good" alternatives. Dry-Zod has in many ways shaped him to the man he is today and though many think ill of the General, Ulrich is grateful for the trials he has been put through. He feels it has made him even more sturdy of a man.
The tracker is still rooted beneath Ulrich's skin unknowingly.