ᗋГГіՏ ᗐүГท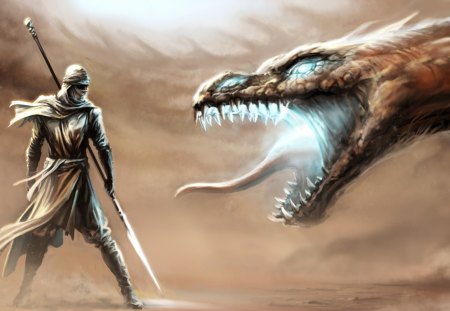 The Wyverns protect the people, even if death is their consequence...
Just as Arris kicked the last of the Hourglass Soldiers into the new seal that Xinan had created, Kahliki called him over. Arris wiped the sweat from his brow and went to her.
"What is it?"
Kahliki looked a little pissed off.
"I've been trying to get whoever's calling you to come back later, but they seem incredibly persistent."
Arris sighed.
"So it's come time for that huh?"
To be honest, Arris wasn't looking forward to it either. But it was simply something that had to be done. Xinan finished sealing the Hourglass Soldiers, otherwise known as the Sao'ols, in a new hourglass. Then he came over to them with a frown.
"I told you something was going to happen today. But to be honest, Kahliki, I'm surprised that you haven't told the person calling off with vulgar language and your usual..."
Xinan paused to cough for effect,
"Manners..."
Kahliki stuck her tongue out at Xinan childishly, her leopard-like ears twitching in annoyance. Soon, Taziel and Sarit joined them. Arris lead the group back to the royal city of Destra.
"You're being awfully quiet Taziel. I expected as much from Sarit, but you usually have something to say."
Taziel nodded,
"It's because we all know that this 'changing of leaders' is nothing except trouble..."
Arris grumbled slightly in agreement. It's because of the switching of leaders that the Sao'ols even existed. Lost in their own thoughts, the Wyverns reached the stables and dismounted. Now with the missing children safe, he needed to respond to his other duties as the Chieftain's son.
"Kahliki, call the contact back and tell them that it's safest if we meet here, on Achenik. We are the most peaceful of the planets so it's for the best."
Kahliki gave a small, playful salute and did as she was told. Arris and the others began the trek to the great hall. After all, there was still much to do and so, very little, precious time to do so. Just before Arris opened the doors, Sarit placed a steady hand on his shoulder.
"Whatever happens, we will always be by your side, and follow your lead..."
Arris nodded.
"And for that, I thank you, my friends."
If even Sarit was on edge because of the rotation of thrones, then a terrible fate was on it's way...