Leon Louis

Name: Leon Louis


Nickname: Leo,The Flash, The King of Track and Field, Wonder Twin


Age: 18


Sexuality:Closeted Homosexual
---
---
Appearance


Leon stands at about 5'9 with a lithe tho still quite muscular build, perfect for his endeavors on the track team. His hair is rather dark which he keeps cut rather short, and his eyes are a light shade of blue. His clothing style is usually quite casual but trendy. Often he simply wears jeans and a t-shirt. Though he just as often dresses in rather fashionable though sporty attire.




Face Claim:Keiynan Lonsdale
---
---
Personality: During his time at Grover prep Leon has built a persona around himself, in an attempt to maintain popularity and achieve success. Leon has adopted the persona most likely to keep him protected and achieve success. To all those but a few Leon is the athletically gifted King of track and field, with a many potential athletic scholarships in hi sfuture. And while this all may be strictly speaking rue Leon carries himself in a manner stereotypical of his role. He is a well known flirt often sending wildly flirtatious comments the way of any pretty girl in his direction. He loves all the things he is supposed to love. Cars, sports, girls, and all other traditionally manley things, and he maintains a rather bookdumb image, just barely maintaining a C average in his academics. He can be critical of that which lays outside these interests, and while he is never outright cruel he can at times be obnoxious and downright ignorant of certain things. All this however is wrapped up in a charming smile, a somewhat goofy personality and a public defense of some of his peers more extreme bullying, which keeps him likable and rather popular within the school.

Much of what the public knows however is just a persona crafted to himself from any societal backlash. In reality the real Leon is one known by few people, and only his family and closest friends have gotten even a glimpse of who he really is. The real Leon is far more emotional than his crafted mask. Where in the school halls he never bares a hint of any deeper emotions in closed doors, with those he truly cares about he wears his heart on his sleeve. He smiles bright smiles when he's overjoyed and cries rivers when saddened. He is a friendly and optimistic person always willing to lend a close friend a hand and an ear if they need to talk. While his public persona is quite extroverted and confident Leon in private is very much the opposite. While still friendly and personable he carries himself far softer, and is prone to becoming easily flustered, nervous, or shy in some situations. Much like the rest of his family however he carries a strong work ethic and can be immensely stubborn and dedicated once he has his mind set on a goal.
Strengths: Fast, Strong, Highly athletic, exceptional liar, skilled actor, loyal


Weaknesses:Impulsive, gets attached too easily, terrible leader, and often requires direction, too dependent on others
---
---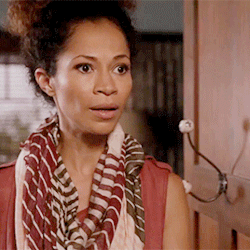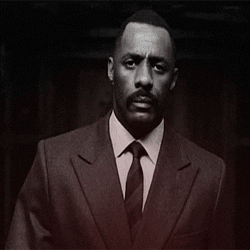 Family
Simon Louis
||
Father
|Simon is a strict father who places a large emphasis on the success of his children. However he is as strict as he is fair. He simply wants his children to live a good and happy life. Leon's relationship with his father is rather strong despite his fathers strict parenting style. Leon rather admires his father who managed to claw his way to success, wealth, and power despite being handed many disadvantages in life, as such he simply wishes to make his father proud and goes to great lengths to do so.|
Liza Louis
||
Mother
||
Much like her husband Liza only wants her children to succeed and be happy, though she is much less strict than her husband. Leon's relationship with his mother is one of complete adoration. Liza adores her son and encourages him to succeed in all aspects of his life. So much so that she is even okay with Leon's homosexual proclivities even though she doesn't entirely understand them. In turn Leon loves his mother and is quite grateful and appreciative of her efforts.Leanna Louis
||
Older sister
||
Leon's fraternal twin, older sister(By four minutes) and best friend in the world. The two twins are as close as can be, and are rarely seen apart. Before meeting the others the twins were the only one's who knew each others secrets and even now they tell each other things even their other friends could never know. They understand each other on a deep level and Leon cares for his sister a great deal. There's almost nothing that he wouldn't do for her.
The Louis family is a strict but loving unit. The family is filled with hard workers always vying for success in an age where the color of one's skin may mean more than the effort and talent they put out into the world. This is certainly what led Simon and Liza to their success, Simon an influential lawyer and Liza a respected doctor, they achieved their success with no small amounts of determination and a measure of ruthlessness to reach the top. Simon and Liza are strict but fair, this combined with their children's need to live up to their standards and undeniable devotion to the family has produced a family of ruthless perfectionists wiling to do whatever it takes and work hard to get ahead in life. However the family is close knit and though they may be hard on each other it is only in an effort to build each other up stronger than before. The Louis family always has each other's back and has everyone's best interest at heart.
---
---
History: Leon and his sister were born to Simon and Liz Louis in New York City, back when Simon and Liz were still working their way through college. Simon in law school and Liz studying to be a doctor. The family wasn't always well off and went through more than their fair share of hardship. But as the years went on Leon's childhood grew progressively easier. His parents graduated, got jobs, and climbed their way to staus, wealth, and power. Sooner rather than later, the cold nights and cheap clothes were replaced with a large house, stylish clothing and all sorts of amenities.

As he grew he discovered at a young age that he very much was not interested in the so called fairer sex. He was only fourteen at the time when he fell in love, with a young man. However two problems presented themselves, the boy he had fallen in love with was the son of chief of police, a staunch traditionalist who would never approve of his son falling for another man. The second problem lay in the fact that Leon's young flame had also just happened to be the older brother of his current girlfriend. The relationship between Leon and the girl was one born of peer pressure, and the sheer awkward nature of youth, and yet it had persisted for several months. During this time Leon had also been rather involved with the girl's brother. For a time he was happy, engaging in a state of exploration with a man who he had thought was the love of his life. It was wild, and new, and exciting but alas it was not meant to last. Eventually they were found out and everything began to crumble. The police chief furious at what he had found had ended up using his own daughter, Leon's girlfriend to claim that Leon had sexually assaulted her. An obvious lie but one told by a man with power and influence. His father had tried to deal with this false charge using every bit of legal knowledge he possessed, and he was even succeeding until an unforeseen blow to the family became too much and forced them to move in order to escape the scandals.

So they moved to Grovers Park. In their effort to become successful and stay influential they quickly gained a foothold in the popular scene. Leon for his part realized just how important it was to hide his sexuality, and went through great lengths to keep it hidden cultivating an image of an athletic player interested in little else than girls sports, and popularity. However his persona was not evidently fool proof. One person managed to see through him, Manny saw that his persona was largely an act, and Leon soon formed a fast friendship with the boy. He spilled his secrets and soon enough joined the rest of the group as a loyal and trusted friend.


Secret:
Like quite a few of his friends Leon keeps his sexuality close to his chest. He's taken great steps to keep his homosexuality hidden and has had numerous girlfriends all just to cover up the fact that he's gay. He's also hiding a false charge of sexual assault back before they lived in Grover Park. Leon knows full well what would happen if these secrets ever got, and their consequences potentially run much deeper than simply a fall from the social graces of high school. He'd be sen as a pariah and lowlife and it's more than likely his life would be in some danger as well.