▅▅▅▅▅▅▅▅▅▅▅▅▅▅▅▅▅▅▅▅▅▅▅▅▅▅▅▅▅▅▅▅▅▅▅▅▅▅▅▅▅▅▅▅▅▅▅▅▅▅▅▅▅▅▅▅▅▅▅▅▅▅▅▅▅▅▅▅▅▅▅▅
XXXXXXXXXXXXXXXXXX
▂▂▂▂▂▂▂▂▂▂▂▂▂▂▂▂▂▂▂▂▂▂▂▂▂▂▂▂▂▂▂▂▂▂▂▂▂▂▂▂▂
Yua Ikeda
✼
Miss Yua
✼
Ultimate Tutor
✼
Female
✼
Heterosexual
✼
Yui Komori



✼

Likes

:
Boys, teddy bears, beaches, little kids, cats, teaching, sweets, horror movies



✼

Dislikes

:
Being alone, gore, prolonged silence, seeing kids cry, being made fun of



✼

Quirks

:
Laughs when nervous, perfectionist, fidgets
#D99BD5
✼
#AA0057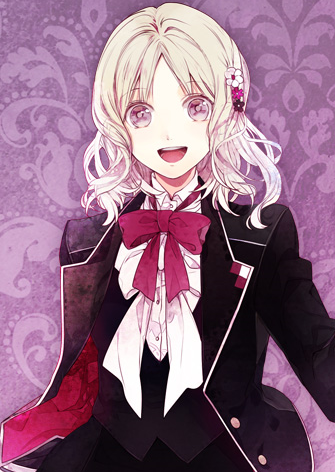 ▅▅▅▅▅▅▅▅▅▅▅▅▅▅▅▅▅▅▅▅▅▅▅▅▅▅▅▅▅▅▅▅▅▅▅▅▅▅▅▅▅▅▅▅▅▅▅▅▅▅▅▅▅▅▅▅▅▅▅▅▅▅▅▅▅▅▅▅▅▅▅▅
Sweet

✼

Responsible

✼

Naive

✼

Enthusiastic

✼

Committed
Yua is a sweet young lady who loves just about everyone. Her happiness is contagious, almost childlike in its nature--it's easy to see that she finds joy in everything she does, and in teaching others especially. One of the things that many people appreciate about her is that she's never condescending--she's genuinely supportive, truly believing everyone around her has the potential to do something extraordinary. In that way and some others, she tends to be rather naive. Prone to awkward clinginess, and though some find it endearing, some find it annoying. Others don't really care. (It is suspected she sometimes has ulterior motives at times.)
▅▅▅▅▅▅▅▅▅▅▅▅▅▅▅▅▅▅▅▅▅▅▅▅▅▅▅▅▅▅▅▅▅▅▅▅▅▅▅▅▅▅▅▅▅▅▅▅▅▅▅▅▅▅▅▅▅▅▅▅▅▅▅▅▅▅▅▅▅▅▅▅
"Everyone can do great things. They've just gotta get that push in the right direction!"
Yua was the first of many children born to the Ikeda family. As the oldest sibling to her brother (who she outranked by one year), a little sister, a set of girl twins, and a baby brother, her parents had their hands very full. Naturally, Yua was often asked to step in to help, and she was more than happy to do so. As the extraordinarily intelligent oldest sibling who had an affinity for helping others, she got her start as the Ultimate Tutor through coaching her several siblings. Her brother had trouble with math, whereas her sister always struggled with foreign languages, the twins never paid attention in history, and her baby brother still needed to learn his ABCs--an expert in all subjects and quickly learning the best way to teach each individual, Yua turned out to be a natural.
It didn't stop there. As time went on and their family underwent both marriage and money troubles, Yua stepped up. She left her brother to look after everyone else as she started helping out other children at school--eventually for a fee. People were skeptical at first because of her age, but the amazing results (As and then some!) often left money in the girl's pockets. Every student she tutored fell in love with her teaching style and endless kindness, their parents almost always following suit.
Considering the way she boosted people's both grades and motivation, most of the students under her tutelage moving on to achieve great things, it was no wonder that Hope's Peak approached her and requested her presence as 'Ultimate Tutor'. Tears of joy in her eyes, she accepted.
▅▅▅▅▅▅▅▅▅▅▅▅▅▅▅▅▅▅▅▅▅▅▅▅▅▅▅▅▅▅▅▅▅▅▅▅▅▅▅▅▅▅▅▅▅▅▅▅▅▅▅▅▅▅▅▅▅▅▅▅▅▅▅▅▅▅▅▅▅▅▅▅