||"Don't treat me like I'm a toddler, I can look after myself, thanks"||
---
---
||FULL NAME||
Hani Kim
||NICKNAME||
Honey
||AGE||
Twenty-two
||ETHNICITY||
South Korean
||SEXUALITY||
Heterosexual
---
---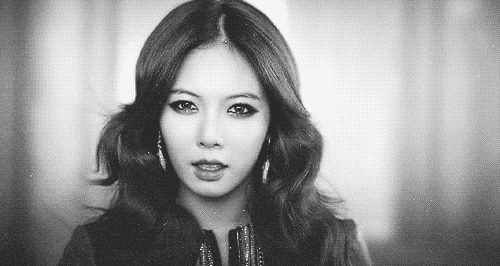 ||EYE COLOR||
Dark Brown
||HAIR COLOR||
Naturally Black
dyes it often ~ color depends on her mood
||HEIGHT||
5'2
||WEIGHT||
120 lbs

Honey is blindingly beautiful, though petite. She stands at only five foot, two, but that doesn't keep her from turning heads. One lingering look is enough to make a man fall to her feet, and you best believe her family uses that to their advantage. She is soft spoken, and carries herself elegantly, something that has been drilled into her mind from the moment she came out of the womb. Amidst the glitz and glamour of the Mafia life, Hani grew accustomed to the finer things in life, most of all the fashion. Clothes, shoes, jewelry, accessories, make up and glitter make up a big part of her every day attire. She doesn't dress to impress, because there is no one she is set on impressing. She enjoys getting dolled up, even if just for a night out. She believes it to be the last means for her to express herself freely, considering all other aspects of her life are dictated. Fashion is the only thing she had control over, and she takes advantage of that fully.
---
---
||LIKES||
SHOPPING
Few things can lift her spirits the wat a good shopping trip can
FASHION
fashion and shopping go hand in hand - she loves to dress the whole family
SWEETS
Anything sugary is like a blessing to her
COFFEE
Mostly espresso, as strong as it can be
ADVENTURE
despite her parents' wishes, she hates staying at home doing nothing, where it's "safe". Hani is a full-time thrill seeker
JAEHYUN
Hani adores her older brother, just a bit more than the rest of the family
MAKING CONVERSATION
How else are you going to make friends?
||DISLIKES||
THE FAMILY BUSINESS
She's a part of it because she has no choice
BEING BABIED
she's much stronger and capable than her family gives her credit for
WAR/CONFLICT
One of the main reasons she hates the family business
JUDGMENTAL ASSHOLES
Most are quick to judge and make assumptions based on the fact that she is part of a rich family
INJUSTICE
She can't keep her mouth shut when she sees someone being treated unfairly
||HABITS||
[Being Late]
[Sneaking out of the estate]
||PERSONALITY||
||hedonist||inventive||passionate||exuberant||
Seeking out pleasures, adventure and thrill is something Hani holds very high in her list of the most important things in life, so long as they don't involve hurting the innocent. Unlike the rest of her family, Hani's love towards the business is practically non-existent. It's true, she enjoys the comfort and riches that come from it, but she would be much happier if they were provided by a different source. Shady business, bloodshed, living in fear and distrust towards everyone around her, these are things Hani could do without. She likes to pretend that her family is what society would consider, average. A father, a mother, two loving older brothers. Sitting down the five of them to eat dinner, going out on family outings, traveling together. None of these things are of importance to anyone but her, at least that's what she believes. Wherever the family goes, chaos follows.

Hani's will is strong, but her heart is weak. She trusts easily, believes anything, loves anyone. Things such as these make her emotionally fragile. Not that anyone takes notice. It's difficult. Looking past the cheerful smile and hopeful doe eyes is not something others tend to do. To uninterested perspectives she is a rich girl, pampered and protected. Nothing less, nothing more. Super rich kids with nothing but fake friends, this is the world she's destined to be part of. Only one person truly knows her. Her fears, her wishes, her strengths, her weaknesses. More than a brother, he's a best friend. Even more than a best friend, he is her sanity.

---
---
||FAMILY||
Hyunso Kim
|| Father
Hyejin Kim
|| Mother
Jinhwan Kim
|| Eldest brother
Jaehyun Kim
|| Second eldest brother
||BIOGRAPHY||
[color=purple]words words words words words words words words words words words words words words words words words words words words words words words words words words words words words words words words words words words words words words words words words words words words words words words words words words words words words words words words words words words words words words words words words words words words words words words words words words words words words words words words words words words words words words words words words words words words words words words words words words words words words words words words words words words words words words words words words words words words words words words words words words words words words words words words words words words words words words words words words words words words words words words words words words words words words words words words words words words words words words words words words words words words
||FACECLAIM||
Kim Hyuna (HyunA)
||HEX CODE||
#cdaf95